CABARRUS COUNTY, NC — The Cabarrus Center calls all existing and future retail business owners to join the Retail Lab, a six-week training camp from October 6 to November 10 every Wednesday from 6 p.m. until 8 p.m. at the Cabarrus Center in downtown Concord. Registration is now open until September 24.
The Retail Lab is an application-based program that serves prospective or existing retail business owners in Cabarrus and Rowan Counties. This program provides an opportunity for new retailers to upgrade and even try out their concepts in temporary retail spaces for six months across Cabarrus and Rowan counties.
Eligible participants will also be given the opportunity to submit an offer to the Cabarrus Entrepreneurship Council for retail space and grant funding including Minority Business Enterprises and Women. They will also receive a 3-month Flywheel Membership which includes member benefits, perks, and use of the Cabarrus Center space.
"I think it is amazing to offer the retail lab for anyone that is interested in beginning a small business. There are so many odds and ends that are behind the scenes, that I think it is imperative to have tools to help create a successful business," said Susan McRae, local owner of Sweetest Beginnings and Retail Lab survey participant.
The curriculum for the Retail Lab program was created by Meg Smit, Director of the Small Business Center at Rowan-Cabarrus Community College. She said, "It was clear after reviewing survey results that this program needed to combine foundational business basics with practical day-to-day application. We hope to do just that and will continue to listen to participants going forward to ensure we hit that target,"
The Cabarrus Center is looking for additional building owners to host the temporary retail spaces in Cabarrus and Rowan counties. Learn more about the Retail Lab program at cabarruscenter.com/retail-lab.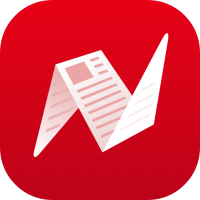 This is original content from NewsBreak's Creator Program. Join today to publish and share your own content.