STATESVILLE, NC — Want to be involved in the community by supporting the local healthcare system? The Iredell Health System welcomes anyone over the age of 18 to join its growing Patient and Family Council.
As part of its commitment to meeting the health needs of the community, the Patient and Family Council invites community members to participate in the improvement and overall patient experience in accordance with the organization's mission, vision, and values throughout the health system facility.
"The Patient and Family Council will serve as an open, outside look at how we are performing as the communities' healthcare system, and what we can do to improve," said Jed Pidcock, Director of Patient Experience at Iredell Health System.
The council's important role is to link Iredell Health System and the community to provide a holistic perspective in the area of patient care, quality, and safety. They serve as advocates for the patients, their families, and the community as a whole.
Therefore, the ideal Patient and Family Council Member would be someone who is a good listener, a critical person, a person of integrity who can maintain confidentiality, and someone who works well in groups of different types of people.
Council members should attend a monthly meeting at the end of each month to discuss current projects and develop new ones to improve patient care. They should be open to feedback and willingly share their experiences and expectations about the Iredell Health System.
"To further its mission to Inspire Wellbeing — Together, Iredell Health System wants to partner with its community to provide high-quality healthcare for everyone," said Pidcock.
To learn more about this opportunity, call Jed Pidcock at 704-878-4524 or fill out the Contact Us form at iredellhealth.org.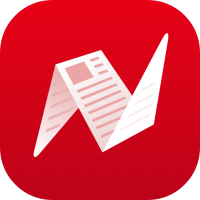 This is original content from NewsBreak's Creator Program. Join today to publish and share your own content.