MECKLENBURG COUNTY, NC — Charlotte-Mecklenburg Storm Water Services conducted an assessment of Boyd's Cove on Lake Wylie on August 24, 2021, and found no active Blue-Green algae.
Cyanobacteria are not the typical algae often found in lakes and ponds. It causes a lot of concern because of its ability to produce toxins that can be harmful to humans and animals.
The cyanobacterial blooms have a bright green or yellow color but turn a milky blue color when they begin to decay. Decaying algae produces a foul odor, strong enough to affect large areas.
Cyanobacterial blooms were first observed by Charlotte-Mecklenburg Storm Water Services staff when conducting an investigation on the cove's water on August 6, 2021. Further assessments of the blooms have been made weekly since then. All swimming, boating, and fishing activities are prohibited in the area until it is confirmed that there are no more harmful active blooms.
Even though the latest assessment on August 24 found no activity of harmful blooms in Boyd's Cove, the current conditions still allow the growth of cyanobacteria blooms.
Therefore, the Mecklenburg County Health Department continues to urge residents to comply with certain regulations such as keeping children and pets away from water that appears bright green or blue, avoiding fishing and boating in the area, and washing hands thoroughly if in contact with algae.
Charlotte-Mecklenburg Storm Water Services will continue to survey the area and update the public with new information or locations. To report any sightings of a cyanobacterial bloom, call 311.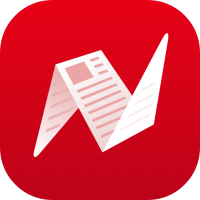 This is original content from NewsBreak's Creator Program. Join today to publish and share your own content.