CHARLOTTE, NC — Atrium Health partnered with the North Carolina Department of Health and Human Services and the U.S. Department of Health and Human Services to expand monoclonal antibody (mAb) treatments for COVID-19 patients at its three locations.
This treatment is designed for people who were unvaccinated and recently come in contact with COVID-19 patients or tested positive for the COVID-19 virus. If administered within a week of COVID-19 symptoms onset, the mAb treatment is proven to be highly effective to prevent possible disease progression. The therapy has received emergency use authorization from the U.S. Food and Drug Administration.
"As an organization dedicated to shaping health outcomes through innovative research, education, and compassionate patient care, we are honored to be able to offer three treatment facilities for monoclonal antibody infusions to treat COVID-19," said Dr. Lisa Davidson, an infectious disease physician at Atrium Health in Charlotte.
In response to the rapid spread of the Delta variant, Atrium Health has joined the Crush COVID initiative in North Carolina and plans to expand the mAb infusion across the Charlotte region and double the capacity of patients who can be treated each day.
"Monoclonal antibody therapy is another tool to help save lives and preserve hospital capacity in your local community," said Dr. Elizabeth Tilson, state health director and chief medical officer of the North Carolina Department of Health and Human Services.
The mAb treatment will be available at Atrium Health locations on Monday through Friday, 9 a.m. and 4.30 p.m. Patients can check their eligibility by consulting an Atrium Health physician or call 704-468-8888.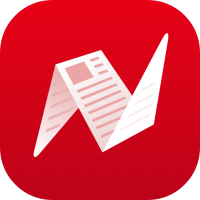 This is original content from NewsBreak's Creator Program. Join today to publish and share your own content.