STATESVILLE, NC — Iredell Wound Care & Hyperbaric Center is part of Iredell Health System that provides treatment for chronic or non-healing wounds using an interdisciplinary model of care, including physical therapy, laboratory evaluation, occupational therapy, pain management, infectious-disease management, and other areas.
Approximately 6.7 million people currently live with chronic wounds and more than 29 million people with diabetes in the United States can develop non-healing wounds. Associated with immobility, poorly functioning veins, and inadequate circulation, these wounds can reduce the quality of life and lead to amputation if not treated properly.
Some wounds caused by diabetic ulcers, pressure ulcers, infections, and other chronic diseases cannot be healed in a short amount of time. They require advanced treatments such as hyperbaric oxygen therapy, bio-engineered skin substitutes, negative pressure, growth factor therapies, biological and biosynthetic dressings, and more.
Iredell Wound Care addresses that problem and comes up with state-of-the-art treatments including debridement, patient education, special shoes, dressing selection, and other specialized approaches for total patient recovery. For each type of wound, Iredell follows treatment protocols and utilizes the latest scientific advances to wound healing.
The Iredell Wound Care and Hyperbaric Center has been recognized by the nation's largest wound care services provider, Healogics, Inc. as a recipient of the Center of Distinction Award and the Robert A. Warriner III, MD, Center of Excellence Award. It is the only center in the Iredell area to receive both awards for several consecutive years.
Iredell Wound Care and Hyperbaric Center was established in May 2011 and has been helping chronic-wounded individuals ever since. Learn more about their services here.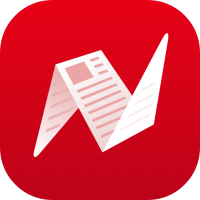 This is original content from NewsBreak's Creator Program. Join today to publish and share your own content.