CHARLOTTE, NC — Want to take a self-guided tour of Charlotte? TreesCharlotte invites you to take the route through Latta Park and Dilworth to see two Treasure Trees and a few Treasure Tree candidates on this 45 to 60 minutes journey.
The tour can be done on foot or by bike with a total distance of 2 miles. The self-guided tour starts by parking in a small space behind St. Patrick's Cathedral on Dilworth Road East. Head northeast across Dilworth Road East and Road West to the center of Latta Park.
Keep walking on the left road for about 500 feet. You will see a dirt path to the right and on the end of the path is the huge twin-trunked Yellow Poplar. It's not a Treasure Tree but it's definitely a tree worthy of respect.
Walk on the dirt path and cross the bridge over the small river. Walk on the right side of the river until you see the big Sycamore, a Treasure Tree candidate. Keep following the dirt path until it reconnects with the paved path near the playground.
Head northwest on East Park Avenue and walk on the left sidewalk of the street. After crossing Euclid Avenue, look to the right and spot the European Sweet Chestnuts Treasure Tree standing beside the house at the corner. Note that this Treasure Tree belongs to private property.
Keep walking northwest on the left sidewalk of East Park Avenue in front of the business. In a few more feet, look to the right of the house and spot the big Gingko, the number 056 Treasure Tree. Walk back to Cleveland Avenue and head southwest to East Kingston Avenue.
Take a left turn and keep walking until you reach Euclid Avenue and arrive at Park Road. Take another left turn and immediately turn right to East Park Avenue. Head to Dilworth Road East, then you'll be back to the parking lot.
Visit treescharlotte.org and get involved in their mission to preserve Charlotte's urban forest.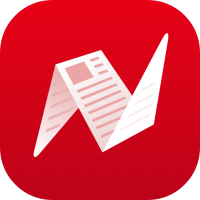 This is original content from NewsBreak's Creator Program. Join today to publish and share your own content.