CHARLOTTE, NC — The Bechtler Museum of Modern Art is the first museum in the U.S. to exhibit A Marvelous Entanglement in honor of Lina Bo Bardi, an Italian-Brazilian architect presented by Isaac Julien, a British artist and filmmaker. The exhibition premieres from October 30, 2021, to February 27, 2022.
Isaac Julien was born in 1960 in London, where he lives and continues to develop his work to this day. He spearheaded several contemporary art installations during the last 25 years of his career.
His renowned works of cinematic exploration of the Harlem Renaissance in Looking for Langston and the black gay desire in the late 1980s have contributed to his current standing in the art industry. Julien's work in contemporary art is characterized by themes such as history, narrative, race, and migration that break down barriers between artistic disciplines.
In the 1990s, Julien was captured and moved by the works of Lina Bo Bardi during a trip to Brazil. Since then, his career started to harmonize with her bold accent and produced more fruitful works.
The exhibition consists of a nine-screen film installation about the life and work of Bo Bardi featuring Brazilian actresses Fernanda Montenegro and Fernanda Torres. They portray a more mature and younger version of Bo Bardi that reflects her life story until she completed her Brazil project in the 1980s.
Scenes from this film are taken from several places in Brazil, including the Teatro Gregório de Matos in Salvador, the Museum of Modern Art in Bahia, and the São Paulo Museum of Art.
"Lina Bo Bardi's life and her reflections on politics, society, and culture are presented both through her architectural vision and through Julien's artistic vision," said Todd D. Smith, Executive Director, Bechtler Museum of Modern Art.
The Bechtler Museum of Modern Art is dedicated to preserves European and American Modern Art and legacies. Visit bechtler.org for more information.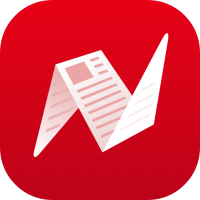 This is original content from NewsBreak's Creator Program. Join today to publish and share your own content.