MOORESVILLE, NC — How much do you know about horses? Put your knowledge to the test by taking a tour of the Lazy 5 Ranch of Mooresville and see these creatures for yourself. Here are five of them:
1. Grevy Zebra
Native to Northern Kenya, southern and eastern Ethiopia, and southern Somalia, this endangered horse species is estimated to have fewer than 2,000 individuals left in the wild. The Grevy Zebra is very distinctive from other prairie animals with its black and white stripes.
2. Sicilian Donkey
Donkeys are mistakenly viewed as unintelligent animals when they are shown to be very clever, albeit stubborn at times. The Sicilian breed is distinguished from other donkeys by the cross-shaped markings along their back. Their sweet and affectionate behavior will surely make people fall in love with them.
3. Mammoth Donkey
The Mammoth donkey was domesticated in Spain and sent as a gift from the King of Spain to George Washington. This intelligent horse species is easy to train as a pulling animal and is known to be friendly with humans. Their colors are usually black and red.
4. Percheron Draft Horse
The Percheron Draft Horse originated in the old French province of Le Pershe and was imported to the US in 1839. This highly adaptable horse is extremely versatile and strong. They can pull heavyweights and can jump very well.
5. Belgian Draft Horse
This breed was originally a Medieval warhorse in Brabant, what is now Belgium. This horse is very popular in America because of its extraordinary strength and friendliness. They can pull large loads up to three times their body weight.
Meet the equines of the Lazy 5 Ranch from Monday to Saturday, 9 a.m until 6.30 p.m, and Sunday from 12 noon to 6.30 p.m. Click here for more information thelazy5ranch.com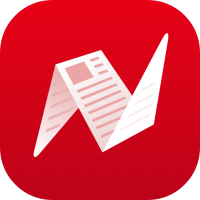 This is original content from NewsBreak's Creator Program. Join today to publish and share your own content.