MOORESVILLE, NC — Want to meet exotic animals from other parts of the world? The Lazy 5 Ranch has it all. From the Vietnamese Pot-bellied Pig to the endangered Ring-tail Lemur, here are five animals that are sure to keep you intrigued:
1. Vietnamese Pot-bellied Pig
Vietnamese Pot-bellied Pig originally came from the jungles of China and Vietnam and was introduced to the U.S. as pets in 1985. These intelligent animals can walk on a leash and event perform simple tricks when trained properly.
2. Red Kangaroo
The Red Kangaroos are not exactly red like roses, but the male ones are sure to have reddish-gray color. Although equipped with two legs, the Kangaroos cannot walk, but they can jump as far as 28 feet, as high as 6 feet, and as fast as 30 meters per hour. What a convenient way to travel!
3. Dromedary Camel
Not many know that Camels originally came from North America 10 million years ago. It wasn't until they became extinct in North America that domestication began in the Middle East 5,000 years ago. Another common misconception is the use of camel humps for water storage which is actually a mound of fatty tissue.
4. Japanese Imperial Koi Fish
Originating in Persia and spreading throughout the ancient world, this fish could lay up to 5,000 eggs in a single spawn. The markings on their scales are not only for decoration but appear every year according to the growth of the Koi and provide information about the age of the Koi. The concept is similar to the annual rings inside a tree.
5. Ring-tail Lemur
This endangered species gained fame from the famous King Sullivan in the film "Madagascar." In contrast to Sullivan's personality, the Ring-tailed Lemur is actually very shy and timid. Despite their fast reproductive rate, there were only up to about 2,000 lemurs in the wild as of 2017.
The Lazy 5 Ranch presents visitors with a drive-thru experience for up to $11 open Monday through Saturday, 9 a.m until 6.30 p.m, and Sunday from noon to 6.30 p.m.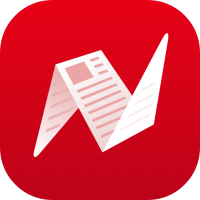 This is original content from NewsBreak's Creator Program. Join today to publish and share your own content.