HUNTERSVILLE, NC - Would you like to have a hands-on experience with raptors? The Carolina Raptor Center allows guests to see these creatures up close at the Trail Exhibit, which consists of the following five main exhibits:
1. A Day in the Life of a Raptor Hospital
Raptor Hospital was first pioneered by Dr. Dick Brown and has been in operation for 40 years, since 1981. What first started in the basement of the UNC-Charlotte Biology Building has now become one of the largest raptor rehabilitation facilities in the country. This exhibition presents the rehabilitation process of raptors to visitors before they are returned to the wild.
2. The Eagle Aviary
The Eagle Aviary was first pioneered by Betty J. and Stanley Livingstone in 1998. The exhibition introduces four bald eagles to visitors who will be exhibited in two cages. Savannah and Luke greet the visitors from the left, while Derek and Dante greet them from the right. There are other species of eagles as well, but visitors will have a hard time spotting their differences.
3. Family Corvidae
How smart are you compared to a corvid? This exhibition surprises visitors with the intelligence of crows throwing nuts into the crosswalk, the curiosity of magpies and ravens mimicking people's expressions, and the clever ingenious jays moving their food stores ahead of the others.
4. The Owl Forest: A Nature Notebook
The Owl Forest invites visitors to draw, write, and collect items for their nature notebooks as they walk into the woods. With keen observation, they can spot the Eurasian Eagle Owl, the mysterious Barn Owls, and other owl species lurking on the tree branches.
5. Vulture Culture
The exhibition brings visitors a hands-on experience of one of the most important animals to the ecosystem, especially in places like India where they help to prevent disease. Vultures live all over the world but their numbers are drastically reduced in some of the places where they are most needed.
Take a walk on the wild side of Carolina Raptor Center and help these creatures thrive by purchasing their items or making donations. Visit www.carolinaraptorcenter.org for more information.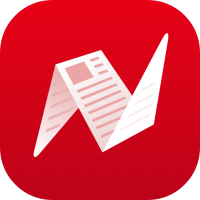 This is original content from NewsBreak's Creator Program. Join today to publish and share your own content.