Charlotte, start your engines. This weekend the Queen City is gearing up for the Bank of America ROVAL 400 race on Sunday with the return of the 600 Festival and Circle K Speed Street at Romare Bearden park.
Today's roundup will go over what to expect at the race and festival, why local bars and restaurants are struggling to find liquor right now and NC Gov. Roy Cooper is set to hear a measure that would require health care facilities to allow patient visitations. The date is Thursday, Oct. 7, and here's what you need to know.
With the Charlotte Motor Speedway set to come alive for two NASCAR races on Saturday and Sunday, Charlotte is gearing with the return of 600 Fest and the Circle K Speed Street at Romare Bearden Park, running today through Saturday. The event is free, and guests can enjoy unique activities like the zucchini 600, which tasks kids with crafting cars out of the green summer squash in a pinewood derby fashion.
Festival organizers first made the decision to move the event from its usual spot on Tryon Street for the first time in 25 years in February of 2020, but this will be the first year 600 Fest can take place at the South Church Street Park park due to the pandemic. Planners hope it will lead to less congestion by not shutting Tryon down, though events like the Haulers on Union truck parade and fan fest will still take place on the road. Each day will also bring yoga sessions at noon and live music at 1 p.m., with a special panel on diversity in NASCAR and beyond
Guests will also be able to watch NASCAR drivers compete in smaller vehicles when they hop into go-karts for 15 laps at the GoPro Motorplex in Mooresville for the yearly Little 600.
It all leads up to two races at the Speedway. On Saturday, the race venue will host the NASCAR Xfinity Series Drive for the Cure 250 at 3:30 p.m.. Tickets are still available for $35 apiece. The big event will be the Bank of America Roval 400, one of Charlotte's annual NASCAR Cup races. It starts at 2 p.m. on Sunday, with tickets ranging from $49 to $210.
Drinks at Charlotte's bars and restaurants may soon become more expensive — or impossible to get at all — as the state experiences a liquor shortage compounded by supply chain issues. WFAE reports the issue is not as present in South Carolina due to NC's liquor laws, which stipulate that businesses that serve alcohol purchase liquor from state-run at ABC stores.
"Part of it is higher demand — people are drinking more liquor now than they were before the pandemic," Charlotte Ledger Editor Tony Mecia told the station. "The ABC Commission in Raleigh points to things like shortages of glass, shortages of delivery drivers. There's a new distribution system that they put in. There are any number of causes as to why the shelves in Mecklenburg County ABC stores are not fully stocked."
News of the liquor shortage follows the first Sunday since Prohibition in which North Carolina's liquor distilleries were able to sell bottled products due to a new state law.
North Carolina hospitals, nursing homes and other medical facilities could soon face a $500 fine for not allowing patient visitations if Gov. Cooper signs off on Senate Bill 191. The "No Patient Left Alone Act" comes after NC residents complained that it was difficult to visit loved ones during the outset of the pandemic in 2020.
The bill was met with enthusiasm from North Carolina's House and Senate, the latter of which voted to unanimously approve the measure. If the governor lends his signature to the legislation, healthcare facilities would also be required to allow friends and loved ones to engage in compassionate care visits whenever someone close to the patient dies.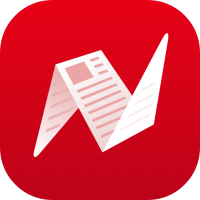 This is original content from NewsBreak's Creator Program. Join today to publish and share your own content.