Good afternoon, Charlotteans. Facebook might experience outages, but the Queen City Roundup will never fail you. Today is Wednesday, October 6, and here's what you need to know.
This weekend a few of Charlotte's Latin American orgnaizations are set to close out National Hispanic Heritage Month with festive events. We also discuss LGBTQ+ nondiscrimination ordinances currently making their way through Mecklenburg County and talk about more unverified sightings of Brian Laundrie in NC.
According to the U.S. Censure Bureau, about 14% of Charlotte's 850,000-person population is considered either Hispanic or Latino. With over 119,000 Hispanic residents, the city has a lot to celebrate, and local groups are set to deliver a variety of events filling out the rest of National Hispanic American Heritage Month. Though the topical month ends Oct. 15, a few Queen City organizations have events planned for this weekend. Learn more about the rich culture and history of Charlotte's Hispanic community over the next few days:
Taking place this Saturday on Tryon Street in Uptown Charlotte, Hispanic media company Norsan Media's eight annual Hola Charlotte Festival between Stonewall and 4th streets. Last year's virtual event will give way to live and in-person music performances, food from Latin American nations and learning activities focusing on family traditions.
The Hispanic Learning Center of Cabarrus County is hosting its own cultural festival on Union Street in Concord on Sunday, promising a day of celebration and educational programming between Cabarrus and Corbin avenues. The event itself is free, but proceeds from food and activities contribute to the center's work with low-income families in the county.
LGBTQ+ employees in Mecklenburg County may soon be more protected from discrimination at the workplace after the county's board of commissioners heard prepositions for two new ordinances and voted for them to advance on Tuesday. The nondiscrimination proposals — which involve small businesses and larger public companies, respectively — would prevent employers from hiring or firing someone on the basis of their sexuality and how they wear their hair at work.
Both proposals must receive a final vote from the board before they can go into effect. If passed in Mecklenburg, North Carolina's second-most-populated county will become the state's 13th local government to approve nondiscrimination workplace ordinances relating to the LGBTQ community. State and federal law already prohibit such discrimination at big businesses, but the language doesn't touch on natural hairstyles and the legislation isn't always effective.
"Tonight's discussion reaffirms the importance of LGTBQ-inclusive nondiscrimination ordinances, in Mecklenburg County and across the state," Equality North Carolina Executive Director Kendra Johnson told WBTV. "Measures like these will make Mecklenburg County a better place, especially for people with multiple layers of marginalization. We applaud the Commissioners for taking this action, and we encourage them to pass this NDO swiftly."
As the news drought continues following the disappearance of Brian Laundrie and the suspected murder of his girlfriend, Gabby Petito, North Carolina residents are continuing to report seeing Laundrie, now in a different area, but law enforcement officials say their claims are still unverified.
On Friday, we brought you the news that seven residents of Watauga County, near the northwest corner of NC, had come to the county sheriff's department bearing alleged sightings of Laundrie, but none were confirmed. Now, over 100 miles to the west, the Haywood County Sheriff's Office said it has investigated "a number of" calls from residents who say they sighted Laundrie "to no avail."
One Haywood County resident who told a dispatcher he was "99.99 percent sure" he had seen Brian also stated that he had spoken to Laundrie upon encountering him. "He was talking wild. He said that his girlfriend left him and he had to go out to California to see her," the caller said in a recording released Monday. "He was acting funny. And I wasn't sure what he looked like. And then … I went and parked and pulled up the photographs of him. And I'm 99.99 percent sure that was him."
A person of interest in the case, Laundrie was last seen on Sept. 15, and the FBI issued a warrant for his arrest at the end of September.
Follow me to see more articles like this.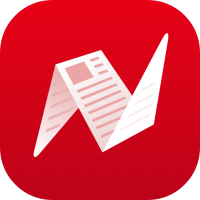 ...
This is original content from NewsBreak's Creator Program. Join today to publish and share your own content.