By Collin Cunningham
(CHARLOTTE, NC) Good afternoon Charlotteans, today is Tuesday, October 5 and we have a great lineup of headlines for your perusal today.
We'll discuss the results of a recent city examining the past and future of Charlotte's population and demographics, discuss an all-ages event taking place tomorrow in the Queen City and hear the latest update from a state official's crusade against automatic calls. Here's what you need to know.
A blossoming crop of younger inhabitants and increasing diversity will cause the population of the Charlotte Metropolitan Area to swell by 1.5 million people over the next three decades, according to the latest report from the Charlotte Regional Business Alliance. The increase is the equivalent of folding the Raleigh metropolitan area into the Queen City's metro area, which is currently home to about three million people.
The CRBA's Population and Demographic Changes in the Charlotte Region report looked at data recorded in 15 Charlotte-area counties between 2010 and 2020 to make determinations about the past and future of the area. The bulk of future growth is expected to occur in South Carolina's York and Lancaster counties, which are expected to double after experiencing the greatest population increase in the metro region over the last decade alongside Mecklenburg and Cabarrus counties in NC.
The report found that an average of 104 people move to the region each day, coming from places like Winston-Salem, Fayetteville, NC, and Spartanburg, SC. Nationally, residents migrated from mid-sized cities like Tampa and Jacksonville or larger cities like Los Angeles and San Diego. Many of the new arrivals have helped bring diversity to Charlotte, which is still 59% white but experienced a 192% growth in individuals who identify as multiracial and an 83% growth in Asian residents.
In honor of the sixth annual Kids Music Day on Wednesday, local event planner Tosco Music is hosting an open mic night for all ages at The Evening Muse at 7:30 p.m. Tosco holds all-ages open mic nights at the concert venue in Charlotte's NoDa section at that time each week, but tomorrow's affair will spotlight performers on the younger side.
Any kids and parents who do wish to attend the event will be required to show proof of COVID-19 vaccination or a negative coronavirus test taken within the previous 72 hours, per the Muse's COVID-19 policy. The concert hall also charges a $5 cover charge at the door, supporting the venue's fund to pay traveling musicians. The Muse can be found at 3227 N Davidson St., at the corner of East 36th and North Davidson.
Celebrated since October 2015, Kids Music Day is the effort of national music nonprofit Keep Music Alive, which believes that "every child deserves the opportunity to learn how to play music and every adult needs to be reminded that it's never to late to start playing," per its website.
If you're unable to make the open mic but still want to further the goals of Kids Music Day, Charlotte has plenty of other opportunities to get children involved in the world of melodies and notes.
Starting today, the Federal Communications Commission will be implementing a new crackdown on annoying automated robocalls, thanks in part to efforts from NC state officials and complaints filed by citizens against companies like AT&T, Verizon and T-Mobile. The FCC is requiring those phone service providers to use Stir Shaken technology, which screens and monitors calls and informs users if they're a fraud risk. Today was the deadline for the implementation of that technology.
This comes two years after NC Attorney General Josh Stein brought 51 U.S. attorneys general and 12 phone companies together to form a bipartisan coalition aimed at stopping "spoofers, telemarketers and robocallers" in August. Coalition companies — including AT&T, Spring, Verizon and T-Mobile — signed off on a list of eight principles laying out initiatives for determining if calls violate federal law.
"We know we have a long way to go to stop the calls but they have blocked some 33 billion illegal and spoofed robocalls," Stein told WCNC on Tuesday. "Some are still coming through and there is more work to be done, but we are making progress."
North Carolina residents reported nearly 132,000 robocall complaints to the FCC in 2020, topping the state's list of consumer complaints, per WRAL. Fraudulent calls can be reported here.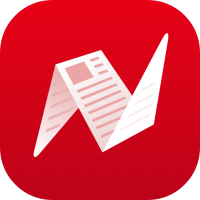 This is original content from NewsBreak's Creator Program. Join today to publish and share your own content.