By Collin Cunningham
(CHARLOTTE, NC) Happy Monday Charlotte, and welcome to the first full week of a brand new month. Today is Monday, October 4, and this week readers may want to carry an umbrella as light rains are set to replace the dry but overcast weekend weather starting tomorrow. Here's what else you need to know.
Yesterday the Carolina Panthers found themselves hanging up their hats for the first time this season following a loss against the Dallas Cowboys. We'll recap the loss, share the story of a temporary hotel that recently opened in Charlotte and learn how North Carolina distilleries and residents can benefit from a new state law allowing the liquor manufacturers to sell their product on Sundays.
The Carolina Panthers' record sustained its first blemish of the 2021 season in yesterday's 36-28 loss against the Dallas Cowboys. Panthers QB Sam Darnold's turned the ball over twice to the Cowboys — whose win-loss record now also sits at 3-1 — during the second half of the game. The Cowboys managed to ensure their victory by scoring 20 points in the game's third quarter, despite two rushing touchdowns from Darnold in the previous segment.
Per ESPN, Cowboys Quarterback Dak Prescott was responsible for four of the team's touchdowns. This was the first Panthers game of the season to not feature noted running back Christian McCaffrey, who suffered a hamstring injury during the Panthers' Week 3 victory against the other team from Texas.
Perhaps the Charlotte team can right their record at 1 p.m. on Sunday when they face off against the 1-3 Philadelphia Eagles Eagles on home turf. The Panthers are currently tied in the NFC South rankings with the Tampa Bay Buccaneers.
You've heard of tiny houses, but a local management group is temporarily replicating the concept in an expanded format with a new, five-bedroom hotel open now in Charlotte's Belmont neighborhood.
Wintergreen Hospitality partner Nimisha Patel told Spectrum News the idea is to keep the Refuge on Central hotel open for the next two or three years at the intersection of Central Avenue and Hawthorne Lane until the rest of the property on the corner is developed into a larger hotel. The rooms are around 200 square feet in size and book for around $160 per night.
The unique themes and names of each room lend the spaces an intimate, Airbnb quality. "We're not in Kansas Anymore" offers "a full flavored" visual experience with room for two people, a king-size bed, desk and mini-fridge. The "Proper Room for Four" space, meanwhile, features queen beds and dressing stations for each guest as well as two bathrooms while staying true to the small hotel's mission with 254 square feet of floor space.
"A core principle of our design was to really play up colors and shapes and materials. And, just really provide things in the room that will allow people to pause and think and really provoke their day-to-day experience," Patel explained. Up next? Adding a pop-up bar called "Rumaway Cove" with a focus on rum cocktails to Refuge.
For the first time since the beginning of Prohibition in 1908, North Carolina distilleries can now make a profit off their own product on Sundays. A new state law came into effect on Oct. 1, turning over a previous restriction that only allowed distilleries to sell liquor while ABC stores are open. Those stores will still remain closed on Sunday, but North Carolinians can now purchase liquor from local distilleries all seven days of the week.
Charlotte is home to two distilleries, the Great Wagon Road Distilling Company on Anderson Street, which crafts Irish whiskey, and Seven Jars Distillery on Brookshire Boulevard, where Charlotteans can find homemade rum, vodka and bourbon. The former is open from noon to 8 p.m. on Sundays and the latter remains closed for the time being.
Another nearby liquor manufacturer in Belmont called Muddy River Distillery can now serve liquor from noon to 5 p.m. on Sundays, allowing residents to sample rum from the number four spot on USA Today's readers' choice list of best craft rum distilleries on an additional day.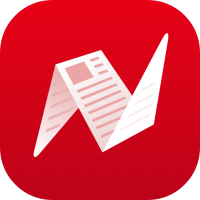 This is original content from NewsBreak's Creator Program. Join today to publish and share your own content.