By Collin Cunningham
(CHARLOTTE, NC) Happy Friday, Charlotte, and welcome to the tenth month of the year! Today is Friday, October 1, and today's Queen City Roundup brings local news in an ongoing national mystery.
This edition discusses the national investigation of the murder of Gabby Petito, with North Carolina law enforcement officials receiving unsubstantiated reports that Brian Laundrie — Petito's boyfriend and suspected killer — might be hiding somewhere in the state.
Also, the leaves are about to change with the transition of the months, and we detail some of the best places and times to see them around the Queen City. In other news, Mayor Vi Lyles voiced her support yesterday for Atrium Health's newly proposed business district and medical school and a Charlotte nursing home is under scrutiny after live bugs maggots found in a patient's infection.
Watauga County Sheriff Len Hagaman said on Wednesday that his department has received seven sighting reports of Brian Laundrie. The Florida man is currently the subject of a national manhunt after his girlfriend, Gabby Petito, was found dead at Grand Teton National Park on Sept. 19. While none of the sightings proved substantial, Hagaman said hikers traveling the North Carlina mountains should report any kind of suspicious activity to local law enforcement.
Watauga, a 312.6-square-mile plot of mountainous land located about 100 miles northeast of Charlotte, is in close proximity to the North Carolina stretch of the Appalachian National Trail. On Sept. 26, Lyssa Chapman, daughter of Duane "Dog the Bounty Hunter" Chapman, urged people to check their trail cameras for signs of Laundrie.
Laundrie has not been charged with Petito's death, but he is considered a person of interest for refusing to cooperate with police in September before disappearing from his family's home in North Point, Florida, where the bulk of search efforts are taking place. Despite the lack of validity to any of the sighting reports, ABC13 reports that rumors spreading online have been stating that Laundrie is in North Carolina.
The case has seen mounting interest throughout the country since mid-September when Petito's family filed a missing person's report after not hearing from her for several weeks. She was last sighted on vacation with Laundrie, leaving a hotel in Salt Lake City on Aug. 24, but was not in the van the couple had taken on their trip when Laundrie returned home on Sept. 1. He was last seen on Sept. 15, when police say he refused to cooperate with their investigation.
In case the first day of fall this week and the beginning of October today aren't putting you in enough of an autumnal mood, plenty of places in North Carolina offer wide, picturesque vistas to watch the leaves on the state's maple, oak, poplar and hickory trees shift to darker hues.
Already, trees in some of the state's more mountainous regions like Avery County are dotted with rusty reds and hazy yellows. Appalachian Stae University professor Dr. Howie Neufeld told WCNC that the phenomenon occurred a bit earlier than usual this year due to the mild summer followed by a lack of drought and a recent cold snap.
Charlotteans can already take a trip out to see the leaves at one of NC's more mixed-elevation areas, like Asheville, which boasts one of the country's longest leaf-viewing periods of the year. Good sites to check out include North Carolina Arboretum and the historic Biltmore Estate. Over in Blowing Rock, the Johns River Gorge or the Glen Marie and Glen Burney waterfalls make for the perfect fall hike and the Moses H. Cone Memorial Park offers a glimpse into the past.
In a news conference on Thursday, Charlotte Mayor Vi Lyles endorsed a new business district that Atrium Health has proposed to surround its new medical school in the city's midtown district. The proposed "innovation district" carries with it a $75 million price tag from the city and Mecklenburg County, a cost that Lyles described as "an investment for our entire community."
In turn, Becker's Hospital Review reported Atrium intends to put $1.1 billion toward the district, which will be home to businesses that specialize in medical research and development. The goal is to generate $800 million add 11,500 jobs over the next decade and a half, many of which will not require a bachelor's degree.
Atrium intends to open the new educational facility in 2024 through a partnership with Wake Forest Baptist Health out of Winston-Salem. Construction on the school is set to begin in 2022 upon a 20-acre land plot at the corner of Baxter and South McDowell streets.
The North Carolina Department of Health and Human Services hit the University Place Nursing Home and Rehabilitation Center at 9200 Glenwater Dr. with a citation after the son of a patient with dementia learned that live maggots were living in his mother's arm.
The citation came on Sept. 20, after a staff member at the facility told Just Waddell to call and check on his mother. Another employee later sent Waddell a video of live maggots emerging from an open wound on his grandmother's foot. He quickly took her to the hospital for treatment and moved her to another home.
WBTV reports that investigators did not confirm the story until Thursday, by which point a team had already spent four days at University Place and learned that the hospital had to extract between 50 and 100 maggots from the infection. It looks like Waddell wasn't the first person to take umbrage with the Charlotte rehabilitation center, with other relatives of patients complaining in Google reviews about staff opening mail addressed to patients, parents getting the wrong meals and disrespectful nurses.
"The main takeaway from it is you have to stay vigilant with, you know, those who are providing care because it hit me as a blind side," Waddell told WBTV. "I was not expecting this."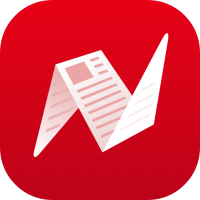 This is original content from NewsBreak's Creator Program. Join today to publish and share your own content.