By Collin Cunningham
(CHARLOTTE, NC) Good afternoon Charlotte. Hopefully, you completed all your aspirations for the month because Today is Thursday, September 30, and it's the last day before October. Here's what you need to know.
Today, law enforcement officers in Georgia reported finding a father and son who vanished from Lincoln County on Wednesday, Mick Jagger was spotted lounging it up in a local dive bar and firefighters put out a blaze in an abandoned church building. In other news, North Carolina school boards are set to continue voting on face masks in educational buildings on a monthly basis.
The Georgia Highway Patrol found a 44-year-old man named Adrian Paul Vancleave and his 4-year-old son, Lincoln, nearly 200 miles from their Denver, North Carolina, home after they were reported missing on Wednesday. The Lincoln County Sheriff's Office announced the duo's whereabouts in a news release on Thursday but did not explain how they ended up in Jackson County, Georgia, just north of Athens.
The two were last seen when Adrian picked Lincoln up from the Denver Christian Academy on NC-16 at 3:30 p.m. on Wednesday, after which Adrian's wife told the sheriff's office that her husband had been diagnosed with a cognitive impairment and had gone missing in the past, though never with Lincoln in tow. Investigators believe Adrian's condition may have played a role in the pair's disappearance.
Ahead of tonight's Rolling Stones show at the Bank of America Stadium in Charlotte, band frontman Mick Jagger spent some time acquainting himself with the local dive bar scene on Wednesday. The renowned rock singer tweeted a photo of himself standing in front of the Thirsty Beaver Saloon near the city's Belmont neighborhood with the caption "Out and about last night in Charlotte, NC."
"It's pretty damn cool to have one of the biggest stars in the world stop in at your place," Thirsty Beaver co-owner Mark Wilson, who's owned the place since 2008, told WSOC-TV. "It's crazy." Wilson's brother and bar co-owner Brian unfortunately missed Jagger's visit, but he'll be able to see enough of him tonight because both have tickets to the Stones show.
One of the Beaver's most notable traits is the building it's housed in, which is dwarfed by a U-shaped apartment complex that surrounds it on all sides. Now that a famous rocker has been there, Wilson predicts more business will be coming to the local dive than ever. "Any time Mick Jagger walks into an establishment it just raises the coolness," he added.
Tickets to tonight's Charlotte stop on the Stones' No Filter Tour 2021 are still available via Ticketmaster.
Firefighters from the Charlotte Fire Department quenched flames at a now-defunct church near the Charlotte Douglas International Airport on Thursday morning. The 30-strong crew had additional difficulty in putting out the fire at Big Spring United Methodist Church because the building on the 5300 block of Old Dowd Road is old and rife with structural issues.
Fire officials did not report any injuries at the church and said that firefighters were able to get the incident under control in about 50 minutes. Structural decay prevented crews from entering the building.
Records from the Charlotte-Mecklenburg Library indicate that the church's congregation formed in 1866, though the building could be older. The site is also home to a small graveyard with fewer than 25 headstones.
Since late August, school boards throughout North Carolina have been required to vote on face mask mandates on a monthly basis. A vote in the state's House on Wednesday confirmed the practice will remain in place for the time being, despite efforts by NC Democrats to repeal the law for leading to heated debates at board meetings.
NC Republicans want to keep the monthly measure in place, saying they believe that it allows boards to hear public input more thoroughly before making decisions. The state's Democrats, meanwhile, said they want to amend the law so the mask votes occur less frequently, in the interest of public safety. The NC School Boards Association wrote a letter to state officials last week asking for help in calming tension at local school board meetings, according to EdNC.
As of last week's vote, 109 of North Carolina's 115 school districts are requiring students, faculty and staff to wear masks while in their buildings. The remaining six — including Union County Public Schools and Lincoln County Schools — have left face coverings optional for students, per WSOC.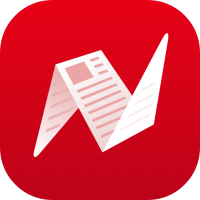 This is original content from NewsBreak's Creator Program. Join today to publish and share your own content.