By Collin Cunningham
(CHARLOTTE, NC) Good afternoon Charlotte, and welcome to the midweek edition of the Queen City Roundup! Today is Wednesday, September 29, and here's what you need to know.
This weekend many Charlotteans are preparing to don their chainmail balaclavas and hold some big turkey legs with the return of the Carolina Renaissance Festival and UNC Charlotte is set to debut a brand new play chronicling the experiences of a Latino migrant. In other news, the Charlotte airport has been testing an emissions-saving air traffic control system to make flights more efficient.
Let down the drawbridge! This weekend, more than 140 vendors and food stalls and a whole mess of people in tights and chainmail will descend upon a 250-acre farm in Huntersville and remain there through Nov. 21 as the annual Carolina Renaissance Festival returns after a pandemic hiatus.
Each weekend until the festival ends, visitors will be able to shop, eat, play, watch and learn as a host of medieval-era activities unfold before their eyes. Attendees can toss tomatoes at peasants, take a ride on Da Vinci's Flying Machine or score bullseyes in archery (if they're good enough). Musical and performative acts are set to entertain across 14 stages, with all manner of traditional or non-traditional food available for purchase.
Did peasants really eat pecan turtles and savory crepes? Probably not, but you can buy them, along with classics like a roasted chicken skewer or sausage on a stick. Tickets cost $27 per person aged 13 and up and $17 for the younger crowd, with a 2-for-1 deal available for the opening weekend. Season passes for the festival can also be purchased for either age group.
UNC Charlotte students are premiering a new play on Saturday that details the difficulties of the Latino immigration experience outdoors in the Arts Quad in front of the university's Rowe Arts Building.
Authored by Mexican-American science-fiction playwright Georgina Escobar, "Migrant X" tells the story of members of Charlotte's Latino and immigrant population through the lens of one student who tries to help another person who has been detained by Immigration and Customs Enforcement.
"We're making reference to literally our story, our Charlotte recent story and history. We put in perspective what our Latinx students in this region come from and what they have to deal with almost daily," said UNC Association Professor of Physical Theatre CarlosAlexis Cruz, who is directing the play.
Tickets cost $18 for members of the general public, while active and past students, faculty and staff of UNC Charlotte can pay reduced rates. Additional performances are planned for October 3, 4, 5, and 6, with each show starting at 7 p.m.
The Charlotte Douglas International Airport has seen success in testing a new air traffic control system designed to help reduce CO2 emissions and prevent flight delays. Developed by NASA and the Federal Aviation Administration, the Airspace Technology Demonstration 2 uses data to decide the precise time that an airplane should leave the gate, cutting down on 32 million pounds of carbon dioxide over the last four years.
FAA Administrator Steve Dickson said on Tuesday that the scheduling system prevents planes from having to be rerouted mid-flight and from idling on the tarmac, saving enough fuel each year to equal "185 flights between New York and Chicago by a Boeing 737."
Currently, only the Dallas/Fort Worth Airport and the one in Charlotte are the only two public airspaces testing the ATD-2, which will be coming to 27 additional airports throughout the United States following its successful test run.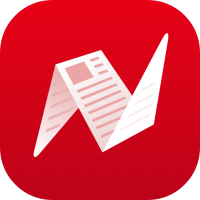 This is original content from NewsBreak's Creator Program. Join today to publish and share your own content.