By Collin Cunningham
(CHARLOTTE, NC) Good afternoon, Charlotte, and welcome to this week's second edition of Queen City Updates! Today is Tuesday, September 28, and here's what you need to know.
Today we learned that Mecklenburg County is receiving five new ambulances, complete with two-person crews, to aid in emergency services procedures. We also recap a funeral that was held Tuesday for a former Charlotte-Mecklenburg Schools principal who died last week and three North Carolina lawyers are on President Joe Biden's recently announced list of potential U.S. Attorneys.
The Mecklenburg EMS Agency (also known as Medic) will have more time to deal with emergency transports after the North Carolina Department of Public Safety announced the agency would be receiving five ambulances, complete with two-person crews from the Federal Emergency Management Agency. Ambulance service started today at 9 a.m. and crews are on assignment to help with non-emergency calls for 10 days, at which point officials will see if any changes need to be made.
Medic currently finds itself strained, requiring some staff members to work overtime to fill gaps left by a lack of 45 EMTs and paramedics, per WCNC. The Charlotte agency reported a 300% increase in rides involving COVID-positive patients in August.
The ambulances help fulfill a statewide request for more emergency transportation options from last week, with 25 ambulances in total being distributed to nine health care systems experiencing shortages throughout the state, including agencies in Brunswick and Guilford counties. That's exactly half the number of vehicles that NC officials asked FEMA for in their request.
"He was just a good guy and it was just easy to be around him. Again, his passion for the kids, his passion for the staff, it just spilled out from him when you spoke with him." Those words of remembrance, spoken by Core Church Pastor Darrell Williams, were uttered in honor of Dr. Eric Ward, a Charlotte-Mecklenburg Schools principal who died last Wednesday.
Family, friends and others who had known Ward gathered this morning for a celebration of life at the Forest Hill Church on Park Road to share memories of the late Harding University High School principal.
Williams, whose congregation sits just across the street from Harding, fondly remembered how Ward would work out with the football team to encourage the players. "Infectious personality that just went a long way and you'll see that with the response and everyone he's touched," he added. "It just goes a whole lot further than we can even imagine."
Michael F. Easley, Sandra J. Hairston and Dena J. King are in line to serve respectively as U.S. Attorneys in the Eastern District, Middle District and Western District of North Carolina after President Joe Biden announced their nominations in a statement on Tuesday.
Hairston, who has been acting in the role she's been nominated for since March, would become the first Black woman to hold that role if the Senate votes to confirm her. King is in a similar position, having worked in prosecuting violent crimes in the Western District, and would become the first Black person to fill the position. Easley currently works in the private sector, at a Raleigh-based firm called McGuire Woods.
According to justice.gov, U.S. Attorneys are responsible for prosecuting criminal cases for the United States against individuals or entities who break federal laws. There are 93 throughout the county, each representing a different judicial district.
Follow me to see more articles like this.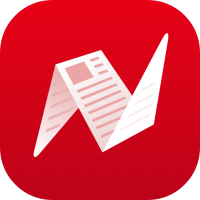 ...
This is original content from NewsBreak's Creator Program. Join today to publish and share your own content.