By Collin Cunningham
(CHARLOTTE, NC) Good morning Chaaaaaarloteeeeee! Nice little "Good Morning, Vietnam" reference for you there. Today is Monday, September 27, and welcome to this week's first edition of the Queen City Roundup.
Today we preview the Charlotte City Council's recently unveiled redistricting maps as the approval process moves forward this week. With Mecklenburg County administering Pfizer COVID-19 vaccine boosters to residents starting today, we also put some frequently asked questions about the additional shots to bed. The Panthers made a big trade, and this upcoming weekend, the U.S. National Whitewater Center will be hosting an outdoor activity festival called Tuck Fest
A public hearing is set to take place on Tuesday, Oct. 5 for three maps that Charlotte City Council proposed to slightly alter the city's seven districts. The maps are expected to assure five council seats go to Democrats, but there was some controversy among members about the remaining two. Two of the proposals, B and C, would add more staying power to Charlotte GOP members in District 6, which covers most of the city's SouthPark region.
The Charlotte Observer reports the map changes come after the U.S. Census Bureau revealed that the population of Charlotte swelled by 100,000 residents over the past decade. The roughly 20% increase in residents encouraged lawmakers to redraw the existing districts, which had become unbalanced as some areas experienced a greater population boom than others.
Spectrum News also premiered a 10-minute video with two noted North Carolina professors discussing the state's history with redistricting processes on Firday.
Pfizer vaccine booster shots are now available to Mecklenburg County residents at the Mecklenburg County Health Department building at 249 Billingsley Road near the city's Cotswold neighborhood. Boosters should be available at any location currently administering doses of the Pfizer vaccine, which can be searched on the North Carolina Department of Health and Humans Services' website.
Novant Health Medical Group is also administering boosters from its locations in East Mecklenburg, Huntersville, Salisbury and Hanes, per WSOC.
Q: Who should get a vaccine booster?
The Centers for Disease Control and Prevention recommends that people belonging to four groups should get a Pfizer booster six months after they receive their second dose:
People who are aged 65 or older
Residents of long-term care facilities
People who are over the age of 18 and have underlying medical conditions
People who work in high-risk environments, like schools, medical facilities and restaurants
Q: Why should I get a booster shot?
The CDC's current recommendations pretty much tell the story. Vaccines are not 100% effective against any illness they're designed to prevent, and often require booster shots, especially for people who have outlying factors that could make them more vulnerable. The CDC has termed COVID-19 cases in fully vaccinated individuals "vaccine breakthrough infections."
The Carolina Panthers made a surprising trade to the Jacksonville Jaguars today, punting tight end Dan Arnold over in exchange for the Jaguars' 2020 ninth-round cornerback. This comes after Panthers' 2021 first-round pick Jaycee Horn broke three bones in his right foot during the Carolina team's 24-9 victory over the Texans on Thursday, putting him out for the foreseeable future.
Henderson played at the University of Florida prior to the Jaguars draft. Yahoo! Sports reports the player comes "with some baggage," given that the 0-3 team from Florida dropped him about a fifth of the way into the season. Tommy Tremble, this year's third-round tight end pick for the Panthers, will fill in for Arnold.
Panthers running back Christian McCaffrey also strained his hamstring at the Texans but is expected to make a quicker return to the field.
Looking for something outdoorsy to do this weekend? The U.S. National Whitewater Center in Charlotte is hosting an outdoor sporting events competition and festival called Tuck Fest this weekend, Oct. 1-3.
According to the event's website, Tuck Fest "celebrates the outdoor lifestyle" through competitions, live music, exhibitions and demos. Those include a quarter-marathon trail race, a bouldering competition, raft races and more, all held on-site at the outdoor center. There are many more races, yoga sessions, kayaking competitions and other activities to busy up the weekend, each costing between $30 and $40 to register.
This year's edition hopes to see continued growth after the 2019 festival garnered 48,000 attendees, big growth after the inaugural fest in 2013 had 14,000. Everything seems to be bigger this year, with renowned bands like Dawes headling the music portion of the event. Like any good festival, participants can also expect food and drink stands and vendor booths selling various goods.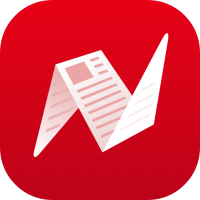 This is original content from NewsBreak's Creator Program. Join today to publish and share your own content.