By Collin Cunningham
(CHARLOTTE, NC) Happy end of the week Charlotte, hope everyone is ready for higher temperatures and brighter days over the weekend! Today is Friday, September 24, and here's what you need to know.
Today we learned that Mecklenburg County is set to begin distributing booster shots for recipients of Pfizer's COVID-19 vaccine on Monday. We also bring you news of a skunk forcing students to leave a Charlotte-area school early, discuss ongoing North Carolina road projects that could scale back long-term Department of Transportation efforts and a Charlotte police officer has been charged with fraud.
The Mecklenburg County Health Department announced on Friday that it would be making booster shots available on Monday for eligible residents who have received the Pfizer vaccine. It will be available at pharmacies, community centers and other locations where vaccines have previously been distributed.
This comes after President Joe Biden made an announcement on Friday encouraging anyone eligible to get the vaccine per the guidelines released by the Center for Disease Control and Prevention on Thursday. The CDC encourages Americans to get a booster if they're older than the age of 65, live in a nursing home or are over the age of 50 and have conditions that would make them more vulnerable to the virus.
Meck County Public Health Director Gibbie Harris said on Thursday that the health department would not require booster recipients to submit proof that they meet the CDC's guidelines. They will, however, need to bring their vaccination identification card so that staff can ensure they've already received two Pfizer shots.
The CDC has yet to issue guidance on boosters for the Moderna and Johnson & Johnson vaccines.
Students at Lake Norman High School were required to leave the building on Friday, but not because of a COVID outbreak. Instead, students evacuated around 10:45 a.m. because a skunk had entered the building and flooded the halls with its scent.
"Due to an unfortunate circumstance beyond our control Lake Norman HS is releasing students from the school early," school officials stated following the early dismissal. "There is a skunk in the building. It has sprayed and the odor is affecting students and staff."
The school did not explain exactly how the odor affected students and staff, but it probably was not a positive experience.
Earlier this week, WRAL reported a discrepancy between North Carolina's budget for upcoming road construction projects and how much the state can actually afford. The latest estimates from the Department of Transportation show that the state wants to complete $7 billion in road maintenance projects between 2024 and 2033 that it will not have.
This may cause projects that have already been planned to be abandoned and prevent new projects from being proposed. The State Transportation Improvement Project lays out more than 1,000 planned construction initiatives between 2020 and 2029.
But the capital improvement document isn't a binding one, and these latest figures are indicative of a revenue problem that NC's transportation officials say they've been experiencing for a long time. "What we're dealing with now in our market … the cost increases we're dealing with now are unprecedented," NCDOT Division Engineer Joey Hopkins said. "The housing market, our right-of-way costs, sometimes seem to be going up daily."
Charlotte Mecklenburg Police Department Officer Lawrence Guiler was arrested and charged Thursday with defrauding private businesses through false invoices. The CMPD said that Guiler had been employed at the businesses on a "secondary employment capacity" basis but did not elaborate.
Specifically, the officer is charged with eight counts of obtaining property through false pretenses, a Class H felony in North Carolina. Investigators say that Guiler, who is currently on unpaid administrative leave from the department, accomplished this by invoicing the businesses for work he did not perform at them between March and August of 2021.
The CMPD began looking into Guiler's invoices after receiving a tip from the department's Secondary Employment Office and Internal Affairs, who learned about the thefts from the businesses themselves. Police have yet to say which businesses Guiler was employed at or how much he stole.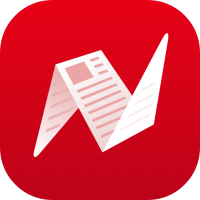 This is original content from NewsBreak's Creator Program. Join today to publish and share your own content.