By Collin Cunningham
(CHARLOTTE, NC) Hello Charlotte, and happy fall. Today is Wednesday, Sept. 22, and it's the first day of the season. Here's what you need to know.
Autumn's arrival also brings a mask mandate to Mecklenburg County's places of worship for the first time, this weekend brings multiple cultural festivals to the Queen City and county officials brought some discourse on the fate of a local historical site following a controversial event.
The mandate currently requiring employees and guests of Mecklenburg County businesses now extends to churches, mosques, synagogues and other places of religious worship. Attendees will be required to wear masks for the duration of services. Some area institutions are prepared to accept the changes, while others have spoken out against it.
Freedom House Church was the first Charlotte church to oppose the decision, with church officials telling their congregation via Facebook that it would not be requiring them to wear masks and that its lawyers were at the ready.
Myers Park Methodist Church, meanwhile, has been requiring congregation members to wear masks ever since they returned to in-person services in the middle of the pandemic, with Senior Pastor Mark Howell telling WSOC that clergy had embraced virtual worship when needed. Friendship Missionary Baptist Church officials told the station that they were choosing not to host in-person services until the amount of COVID cases decrease.
"Faith leaders from all religious backgrounds can be trusted figures in their communities," North Carolina Gov. Roy Cooper said on Tuesday. "Their work can go a long way in encouraging people in their congregations to talk with doctors and understand that these vaccines are safe and effective."
This weekend Charlotteans will be able to enjoy some food, music and culture outside when a long-running event returns to Charlotte's 98-acre Freedom Park. The 57th Annual Festival in the Park runs 4 to 9 p.m. on Friday, 10 a.m. to 9 p.m. on Saturday and 10 a.m. to 5 p.m. on Sunday.
If your schedule's still empty after attending the park event, the Astro Pop Mural and Music Festival is set to present live art and music with verticality at The Chamber by Wooden Robot Brewery, a bar in NoDa. The new festival is set to debut at noon on Saturday, when artists like Noirs One and HNin Nie converge to create and perform eclectic art on the brewery's separate floors.
The Mecklenburg County Parks and Recreation Commission discussed the fate of a historic Charlotte-area site when they met on Tuesday night but didn't come to any agreements about the fate of the Latta Plantation. The preserved farmstead, located on the county's Latta Nature Preserve, has been closed since county officials refused to sign a new contract in regards to the park.
That followed a controversial event posting alluding to a guided tour at the plantation called "Kingdom Come," a Facebook page for which stated that "the massa himself," who would tell stories of "white refugees" and "the downfall of the Confederacy." The event was scheduled to take place on Juneteenth,
Now, Mecklenburg County Commissioners are looking to reopen the site while reconciling with the event listing. They intend to hold classes there that focus on equity and conclusion, but they still have to figure out how to go about it. Part of that process will include collecting public input through March of 2022 before they request funding from the county.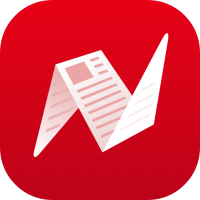 This is original content from NewsBreak's Creator Program. Join today to publish and share your own content.