By Collin Cunningham
(CHARLOTTE, NC) Welcome to the third full week of September, Charlotte! It's hard to believe October is almost ready to blanket the ground with many-hued leaves, but it's exciting to think that North Carolina will soon be a flurry of fall excitement.
Today's news roundup recounts a small "Justice for J6" rally held in the Queen City Saturday to protest arrests made during the Jan. 6 attack at the United States Capitol. We also have the tragic story of a Huntersville mother who died from COVID a week after her firefighter husband passed due to the virus, news about the success of a recent dog adoption event and local manufacturers are afflicted by the ongoing employment shortage.
A 15-strong crowd gathered outside of the Federal Courthouse in Charlotte on Saturday morning to speak in support of right-wing insurrectionists who were arrested during the Jan. 6 attack on the U.S. Capitol building in Washington.
Spectrum News reports that one attendee of Saturday morning's "Justice for J6" rally had been in present at the initial event, in which supporters of former President Donald Trump converged on the federal building in hopes of overturning the results of the 2020 election. As of Monday morning, 649 people have been arrested for committing various crimes at the riot, including trespassing and disorderly conduct.
"You know, for the grace of God, that could've been me I suppose had I been closer and caught up in the physical entanglement of what was happening there," insurrection attendee Dick Shaughnessy told the publication.
Per WCNC, Charlotte was just one of 18 cities across the country to host such events. Others took place in Atlanta and Columbia, South Carolina.
"There is unequal justice in this country," one protestor told the station. "And we need to stand up and say 'enough is enough'. We're not going to put up with this anymore – this is not fair, it's a double standard, and it needs to stop."
A Huntersville mom left behind four children this week after succumbing to COVID-19 over the week, a little over a week after her husband, a veteran firefighter with the Charlotte Fire Department, passed away from the virus himself.
This occurred after the Charlotte Fire Department announced that Jeff Hagar had passed away from the virus as well, calling attention to his 1997-2013 career with the organization. He then served with the Huntersville department from 2013 until the end of his life.
WBTV reports that the couple's children are ages 14, 13, 7 and 6. Anyone interested in assisting the family can do so at this GoFundMe, where proceeds will be used for purchasing groceries and other necessities for the kids. It has so far raised $90,000 in 11 days.
A post to Caring Bridge states that Amee Hagar "lost the battle with this horrible Covid" on Sunday but celebrated the fact that she "is no longer in pain or struggling to breathe." The page serves as a detailed retelling of the story of the Hagar's conditions between Aug. 28 and this past weekend. It also encourages readers to get vaccinated: "You cannot be replaced! Don't leave your families behind to deal with this kind of pain and grief!"
The Charlotte-Mecklenburg Police Department's Animal Care & Control shelter filled up last week, but an adoption event on Saturday helped alleviate thousands of pets from the city facility and other local animal shelters by waiving adoption fees.
Area residents were able to visit any of six different Charlotte shelters as part of the NBC 'Clear the Shelters' campaign and take home a dog or cat without paying the $100-plus fee usually required at most shelters.
Also in Charlotte, 11 different shelters are each set to receive $1,000 thanks to donations from WCNC Charlotte and the TEGNA Foundation. CMPD Animal Care & Control managed to get rid of 45 dogs from their building.
Saturday's adoption spree capped off the monthlong event and donation drive, which is still accepting contributions.
In the same way that many of Charlotte's restaurants find themselves burdened by a lack of laborers, North Carolina's various manufacturing industries are currently hurting from a high demand for work and a low supply of people to do it.
WFAE reports that the Tar Heel State's stock of manufacturers shrank by 12,000 people during the pandemic, down to about 461,000 employees. Adding to the issue is the fact that most North Carolina companies struggle to keep up with the average $15 hourly wage of an assembly line worker, leading many to pursue automated forms of production.
"Talent was, and now through the pandemic is, the top issue that's facing manufacturers," explained North Carolina Chamber of Commerce CEO Gary Salamido.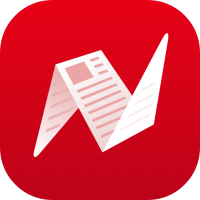 This is original content from NewsBreak's Creator Program. Join today to publish and share your own content.