By Collin Cunningham
(CHARLOTTE, NC) Hello Charlotteans, and welcome to Queen City Query, a daily roundup of headlines that every resident of Charlotte, North Carolina should read.
Today we have news of Sunday liquor sales, a local hospital performed the United States' first-ever pediatric heart transplant, and workers in Mecklenburg County were suspended from their jobs for not participating in COVID-19 testing and a new study shows that violent crime is on the rise in Charlotte. Here's what you need to know.
Anyone of legal drinking age in North Carolina can now purchase sealed bottles of liquor from distilleries all seven days of the week, whether they're shopping in-person or online, beginning in October. Previously, distilleries could only sell during the hours that ABC Stores were open.
The passage of HB890 doesn't have as large an impact on Charlotte as it does in some other areas, as the city only has two distilleries: Great Wagon Road Distilling Company on Anderson Street and Seven Jars Distillery on Brookshire Boulevard.
Duke Children's Hospital in Durham broke major ground last month when surgeons succeeded in performing the nation's first-ever pediatric heart transfer on a 14-year-old girl. The life-saving surgery was made possible through a process called donation after circulator death, or DCD, which involves implanting an organ that has not been preserved in cold storage.
This comes nearly two years after Duke University Hospital performed the first DCD transplant on an adult patient.
"This is a landmark achievement for children with end-stage heart failure," Dr. Joseph Turek, the hospital's chief of pediatric cardiac surgery, said via a tweet.
Hundreds of Mecklenburg County government employees are currently on suspension without pay for refusing to submit to COVID-19 testing as mandated by the county. WBTV reports that the county has not put a vaccine mandate for in place for employees, but those who have yet to receive the shot are required to get tested each week.
That doesn't apply to the majority of Meck employees, however, as 70 percent of the county's 5,200-strong workforce have gotten the coronavirus vaccine.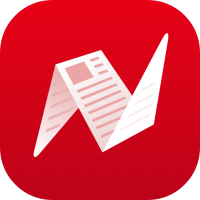 This is original content from NewsBreak's Creator Program. Join today to publish and share your own content.