Alfonso's Pizzeria
Alfonso's Pizzeria is a locally run and family-owned establishment set up in Tampa in 1978. The restaurant is named after Alfonso, a Sicilian who started his own pizza restaurant, called Gloria's (a tribute to his beautiful wife) in Manhattan when he moved to America. A couple of years later he and his family set up their Pizzeria in Tampa on N. Florida avenue and are still here 40 years later. It is the perfect place to grab a pizza on your way into the city or if you are city folk, grabbing your favorite on the way out! I absolutely loved the atmosphere that you could tell was homey and comfortable. As diners and take-out orders were coming in, the restaurant owners, Marco and Brittany, knew almost all of their names.
This little family pizzeria has a humongous menu including pizzas, wings, subs, and pasta. The lasagna is homemade by Brittany, the daughter-in-law of Alfonso and it is beautiful. But of course, we are here for the pizza and Alfonso's has got it down. Their crust is thin but not floppy. The sauce is sweet and herby and of course, it's a very cheesy pizza. Then they top it with premium ingredients including their meatballs which they slice quite thin like pepperoni.
Margherita Pizza
Garlic Chicken Parm Pizza
White Spinach Pizza: No sauce, Mozzarella, Ricotta Cheese, and Spinach
Patti Special Pizza: Bacon, Garlic, Jalapeno and Pepperoni
House Special Pizza: Pepperoni, sausage, meatball, green peppers, mushrooms, olives, and onions
This is definitely a pizza shop you have to try when you are in the mood. The owners will always greet you with a smile on your face and you will leave with enough food to feed a football team.
Teastori Boba Tea Shop
This boba shop recently just completely renovated its location right next to USF and it has been absolutely thriving. The store recently rebranded from Bobacup to Teastori to unify their store with their Gainesville location. There is always a line that goes outside full of students and families and I completely understand why because their boba is amazing. Teastori not only serves boba but they also have mochi ice cream and macarons of all flavors!
When you go inside, they have two touch screen ordering sites in which you can choose any drink that you want and customize it with add-ins such as boba, poppers, jelly, and you can sub your milk for soy or almond milk!
One of their most popular items here is an absolute winner for those who love two different types of tea and are stuck between which one to order. In comes their split cup. The split cups are broken into two separate compartments so you can order any two milk teas! We love this feature and it's the perfect way to end a date if you want to share a boba but with two different flavors.
Some of their favorites are:
Galaxy Limeade
Strawberry Lychee Slush
White Peach Tea
Caramel Latte Coffeeblast
Chocolate Peanut Butter Coffeeblast
California Dreaming Slush
If you have never had a boba tea, this is a great first place to start at. There are so many different fruit flavors and syrups that you can add to your tea to flavor it exactly how you love it. Some of the fruit options are honeydew, lychee, mango, passion fruit, peach, plum, strawberry, and green apple. If you prefer something creamier and sweeter, you can grab that taro milk tea which is quite similar to cookies and cream or birthday cake!
Sweet Buns Bakery
Sweet Buns Bakery is located right near USF on E. Fowler Avenue. They are a self-serve Asian Bakery stocked full of the most amazing sweet and savory baked goods as well as cakes, bread, and even Japanese Cheesecakes. Sweet Bus is dedicated to preserving the art of hand-making premium desserts and you can taste the heart that they put into every item out in their cases.
As a self serve bakery, when you walk in the door, you can immediately pick out the goods that you want. All you have to do is pick up a tray and a set of tongs and load up with all the goodies that you can carry. Then once you are finished, you will just carry it to the front register to pay and they will bag it up for you to take home and enjoy. It's also the quick and easy way to grab a treat or lunch on your way to work or before running errands! Just a few of their huge variety of items include both traditional and nontraditional items such as:
Taiwanese Sweet Pineapple Buns
Ham and Cheese Buns
Coconut Buns
Chinese Sausage Buns
BBQ Pork Buns
Egg Custard Tarts
Cookies and Cream Buns
Pizza buns
Image Obtained from Sweet Buns Bakery Website.
All of these items are extremely well priced, most of the buns did not even exceed $2 each. Up here at the checkout, you can also grab one of the famous wiggly Japanese cheesecakes. These cheesecakes are much more light and airy than a typical dense cheesecake.
Sweet buns also have one of the most gorgeous varieties of cakes that are perfect for special occasions. And they come in tons of beautiful designs that can be found on their website. Definitely come check out this little spot if you are looking for something quick on your way to work, a cake for your Grandmother's birthday, or finally getting the chance to try a jiggly cheesecake!
Loli's Mexican Cravings
Recently, Loli's Mexican Cravings officially opened their fourth location in Temple Terrace at 11401 N. 56th Street. This location is only 10 minutes away from the University of South Florida. Their new restaurant has tons of outdoor seating for safe restaurant dining, but there is also a huge indoor space for those who like to enjoy the air conditioning on these hot Florida days.
My favorite menu item is by far their tacos. You can choose the protein in your taco to include ribeye, campechano (ribeye and chorizo mix), shrimp, carnitas, chicken, chorizo, lengua, or fish. Their newest location has pastor which is cooked on a rotating machine that heats the outside similar to shwarma and then shaved off fresh and ready to be loaded on a tortilla just for you. They also have a vegetarian option as well for those who have dietary needs!! Each taco is served on a fresh corn tortilla and then topped with lettuce, cilantro, and onions. I always ask for extra tortillas on the side so that you have the textural difference between the soft tortilla that has soaked up all the wonderful flavors of the taco alongside your classic chewy tortilla texture.
Loli's also has sopes and tortas which are served with the same proteins as the tacos. A sope is a typical Mexican Street snack that is made with a thick corn tortilla. It is then topped with cheese that is melted down, protein, lettuce, and avocado. If you are typically the carb-lover and love the tortilla part of Mexican dishes, I would definitely encourage you to order a sope. A torta is another popular Mexican street food item however, instead of only being one-sided like a taco or sope, it's on a bun to create a Mexican sandwich. Everything is also served with the best two sauces in the entire world. One is their green Verde sauce which has a little kick of spice and the perfect creaminess to complement your tacos. The other sauce is their super spicy red sauce which is definitely for those who love their tacos extra spicy.
If you are in the mood for Mexican street food, then Loli's is absolutely the place to be. It is well priced, authentic, and my favorite classic taco place in Tampa!
If you are looking for more local restaurants to check out in the Tampa area, please follow me and check out some of my other articles! My goal is to help you find the best places to eat while supporting our small businesses. There are so many hidden finds here in the Tampa area and beyond!
With love and good food,
CollegeandChocolate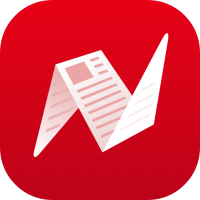 This is original content from NewsBreak's Creator Program. Join today to publish and share your own content.