When I asked what are people's favorite two ice cream shops in South Florida, these two creameries were repeatedly mentioned by tons and tons of people so of course, I had to try them out and now I can totally understand why!! And what is even more amazing is that these two are actually very much related in their upbringing to the South Florida area.
Jaxson's
This family-owned creamery was opened in 1956 by Monroe Udell, a man who has truly changed the lives of many. They pride themselves on sticking to their family recipes including making ice cream the old-fashioned way. When Mr. Udell passed away in 2014, the business was taken over by his daughter Linda who continues to maintain the quality and love that her father put into the parlor.
Not only does Jaxson's serve ice cream but they've actually got a whole-food menu as well. They make all of their food in-store and serve it hot and fresh, a perfect appetizer to the sweet treat you know is closely following. Just a hint of their huge food menu includes:
Santa Fe Burger: Hickory smoked bacon, onion rings, BBQ sauce, and cheddar cheese
Titanic Burger: Three 1/2 lb patties each topped with a different variety of cheese
Well Dressed Hot Dog: 1/2 lb hotdog served with kraut, chili, and cheese
American bulldog: Mile-long dog topped with American Cheese and Bacon
Linda's Mediterranean Wrap Grilled chicken breast with mixed greens, tomato onion, cucumber, kalamata olives, and feta cheese all tossed in a flavorful Greek Dressing
Blackened Dolphin Sandwich: Cajun Spiced mahi-mahi topped with Monterey Jack cheese, lettuce, tomato, and red onion on a roll
This does not include even 1/8 of the entire menu. They have so many options, the perfect place for a team coming to celebrate a win, a family dinner, or even a first sweet date.
Moving on to why we are all here, their creamy perfections. You can order your ice cream in Cups or Cones which weigh out at about 1/4 lb or 1/2 lb for a single or double scoop! 1/2lb may sound like a lot but it'll be gone before you know it. Alongside all of the classics (vanilla, chocolate, mint chip, cookie dough, etc.) Jaxson's Ice Cream Flavors are so extensive and out of the box. Just a few of their over 50+ flavor options include:
Mocha Caramel Coconut Crackle and Chocolate Brownie Crackle
Death by Chocolate, Coffee almond fudge, and Creme Caramel
Cookie Dough and Cookie Monster
Pina Colada, Black Cherry, and Fresh Banana
Jaxon's Jumbo sundaes include 2 scoops and are topped with your choice of strawberry, chocolate, marshmallow, and more. Just a couple of their popular sundaes:
Two-on a blanket sundae: two slices of pound cake topped with a scoop each of vanilla and chocolate ice cream and covered in hot fudge, marshmallow sauce, and toasted almonds
Tropical Delight: A rainbow of fruit sherbert (5 scoops) topped with cherries, pineapple, and shredded coconut
Monster Chocolate Chip cookie sundae: a monster-sized chocolate chip cookie buried under three scoops of chocolate chip ice cream, smothered in hot fudge, whipped cream, and chocolate chips
My dad was always the one in my family to order a shake growing up but he could never fin the true malt milkshake-like he used to enjoy when he was a kid. The shakes and malts here at Jaxson's would be ones that would make him so drool (you can even order it extra thick). If you like something along the same path, order a Sherbert and seltzer water freezes or a delectable Ice Cream Soda.
Some of the more spectacular treats include the Ice Cream Goblets: Special Jaxson's cups are overfilled with rich vanilla ice cream, toppings, homemade whipped cream, and a cherry. But the true sensational item that everyone will be talking about is the original kitchen sink. This ultimate ice cream creation has 1 lb of ice cream per person, bananas, whipped cream, nuts, and lots of cherries (and even a sparkler). If that doesn't make you want to go to Jaxson's right away....ah I want a bite right now!
Cleveland's Old Fashioned Ice Cream
Cleveland's Ice Cream was actually started by the same ice cream creator from Jaxson's, Cleveland Smith. Smith started as a dishwasher at Jaxson's before Mr. Udell gave the young Jamaican boy the opportunity to learn the art of ice cream making. Soon after he then became their top creator for over 30 years. Mr. Smith opened up his own ice cream shop shortly after the original owner of Jaxson's passed away and now has created one of the most loved and delicious shops in South Florida. Now as the owner of his own shop, Mr. Smith can experiment with and create some of the craziest and bizarre flavors that you have definitely never seen before, but his long-time experience is sure to guarantee delight on everyone's face.
You can order your ice cream in a Cup (Kids, 1 scoop, 2 scoops, 3 scoops, and quart) or Cone (Hot puffle, waffle, sugar, and cake). Personally, I have always been a fan of sugar cones but you can never go wrong with a gigantic waffle cone because this ice cream will leave you wanting more. If you have a large party to feed or a family who is hungry, you can go for the Clevelands Ice Cream Chaffer. This monster serves up to 8 people with 8 flavors of ice cream and includes all cold toppings, whipped cream, nuts, sprinkles, and cherries.
One of everyone's favorites here is Cleveland's Famous Sundaes. These loaded sundaes come with the best toppings and all your favorite flavors of ice cream. Depending on big of a sweet tooth you've got, you can get the mini sundae, double sundae or even a banana split 3 scoop sundae!! The decadent chocolate fudge brownie sundae is loaded with homemade fresh brownie bites that pair amazingly with Cleveland's vanilla ice cream.
As a kid, those store-bought ice cream sandwiches were one of my favorite treats but these custom Ice cream sandwiches here at Cleveland's are on a new level. They are made with chocolate chip cookies, peanut butter cookies or you can even place your scoop of ice cream between two gooey brownies!!
But of course, the most important part of any ice cream parlor is their ice cream flavors, and let me just say, I have never had a bad one here.
Cleveland's homemade ice cream flavors
You've got your trio of traditional flavors including vanilla, strawberry, and chocolate
And the specialty classics: Oreo, cookie dough, black cherry, mint chip, butter pecan, rocky road
These Decadent Flavors are making me drool: Birthday cake, oreo cheesecake, mocha chip, chocolate brownie, strawberry cheesecake
And then you've got the flavors that I have never seen before at any other creamery!!: Grape nut, rum raisin, dragon stout, bun-n-cheese, maple walnut, bubble gum, soursop
Cleveland's also has a few Vegan Flavors including strawberry, rum raisin, banana almond chip, caramel, and grapenut so those who do not consume dairy by choice or for dietary reasons can still grab a taste from this incredible place. No ice cream cone is complete without sprinkles but these amazing toppings (hot fudge, hot caramel, strawberry, pineapple, walnuts, pecans, almonds, chocolate, marshmallow, cherry pineapple, and gummies bears) will have you loading your cone like you're at froyo.
Every week, Cleveland's has a rotating flavor in which you can try one of his newest experimental ice creams. So essentially once you have come every day to try all of his staple flavors, you can still come back for something new!!
So next time your sweet tooth is telling you ice cream is the way tonight, check out one of these two creameries. You will absolutely fall in love with either one or both! If you are looking for more local restaurants to support here in Florida, please follow me and check out my other articles!
With love and good food,
CollegeandChocolate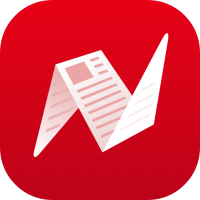 This is original content from NewsBreak's Creator Program. Join today to publish and share your own content.