Chi-kin Korean Fried Chicken-Orlando
Out in Orlando is one of my favorite Korean Fried Chicken Places. Chi-kin is known for its incredibly crispy wings and sandwiches as well as those loaded bulgogi fries. They also have quite a few vegan and vegetarian e who options eat food chicken such as their homemade kimchi.
No matter where you order Korean Fried Chicken, the sauce is what says it all. At Chi-kin they have the perfect selection of sauces to choose from depending on what level of heat you can handle. In order of heat from least to most, they offer:
yuzu lemon pepper
sweet soy
Thai chili
gochujang
buffalo garlic
hot gochujang
Gochujang is a very popular Korean ingredient made from red chile pepper flakes, glutinous rice, fermented soybeans, and salt. It is slightly sweet from the Glutinous rice and has a little kick from the red chile pepper flakes. The first time I tried Chi-Kin, I was afraid that the gochujang would be too spicy for myself personally (cuz I am a small wimp) but it was honestly on the perfect scale! The hint of sweetness cuts through the heat so they are balanced very well and have a flavor unlike anything I have ever had.
On their sandwiches, tenders, and their wings, despite their extreme sauciness, every bite still had a little crunch to it, yet inside, it was still perfectly cooked. I definitely want to try the milder yuzu lemon pepper sauce next. The Thai Chili is one of my favorite sauces here (it's a definite one for those who have a love of sweet and savory!!). If you want to step up to the task, I dare you to try the hot gochujang. While similar in flavor to the original gochujang, this one is at the extreme with 3 flames next to it for its spicy level!!
To pair with your Korean Fried Chicken here at Chi-Kin, you can order waffle fries, kimchi, pickled veggies, cheese corn, poutine, or even mac n cheese. But my favorite is their loaded waffle fries topped with bulgogi beef or chicken. Bulgogi is similar to a Korean version of Terriyaki that is sweet and salty made with soy sauce, rice wine, sesame oil, and our Gochujang fermented chili paste again.
Every time we go into Orlando, we never go anywhere else but Chi-Ki because there is nothing else like it! I highly recommend you stop by next time you are in the area!!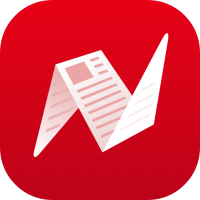 Gangchu-North Tampa
One of the first places to bring Korean Fried Chicken to Tampa was a new restaurant named Gangchu. Unlike Chi-Kin which is a counter order, quick and casual dining option, Gangchu has a fully stocked bar and plenty of indoor seating so you can eat in and relax. Their chicken is all double-fried, extremely crispy, and served hot and fresh. We ate in, and the chicken was perfect.
**I have heard that if you take the chicken to go, it can get a little bit less crispy so I would highly recommend eating in the restaurant instead of taking it to go if you plan on ordering their KFC.** (However, if you have an air fryer or convection oven, I am sure a few minutes in there would make it just as yummy). They have a variety of other items if you are looking to eat on the run though!!
You can order their Chicken boneless or as Wings and then you can order it as a 6 pieces or 12 pieces. If you ask me, I would go for the 12pc because you can order multiple of the sauces so you can try them all!! Their sauces include:
Gochujang Buffalo
Korean BBQ
Sweet Chili Garlic
Sweet Tamari
Yuzu Pepper
Korean Dry Rub
Their wings are all gluten-free, and the sweet tamari and Korean dry rubs are gluten-free so they are very friendly towards diners who may have dietary restrictions which I love that they took into consideration. They charge $10 for the 6 piece boneless and $15 for the 12 pieces boneless. It is on the pricier side in terms of amount to price however the sauces are incredible and definitely worth it. My favorites were the Sweet Chili Garlic and the Korean BBQ. The Gochujang Buffalo is perfect for those who like their wings spicy and it pairs perfectly with Korean Fried Chicken for its spicy and sweet flavor combination.
If you were intrigued by the bulgogi beef loaded fries from Chi-Kin will you hear these sandwich options that Ganchu also offers:
Beef Bulgogi Wrap: Thin-sliced marinated beef, pressed flour tortilla, kimchi rice, cheese sauce, and kimchi slaw
Crispy Chicken: Buttermilk-marinated chicken breast, Martin's potato Bun, Gangnchu Perilla Ranch, Pickles, and Kimchi Slaw
Gangchu Cheesesteak: Thin-sliced marinated beef, toasted roll, cheese sauce, charred onions
I tried the beef bulgogi wrap alongside the wings and it was actually my favorite dish of the night! They added kimchi fried rice which is something that I have never had before but could definitely eat 10 more bowls of. What's amazing about Gangchu is their menu is a perfect sharing opportunity between friends and family. You can order a huge basket of their wings to start and then order more of their fabulous entrees to keep it going. Not to mention they have a fully stocked bar calling your name:)
K Chicken and Grill -Tampa
This New Korean Fried Chicken Restaurant opened right after Gangchu. Named after their incredible menu options, this is both a Korean fried chicken and Korean barbecue place. If you are an absolute meat lover, KBBQ is for you. Served with a huge platter of thinly sliced proteins such as beef, lamb, and chicken as well as seafood and veggies, you cook everything on yourself on the grill in the middle of the table. I love KBBQ but the Korean fried chicken here is too good to not discuss first.
The interior of the restaurant is extremely modern with plenty of seating with grills at every table for those who want to feast on some KBBQ. The lady who was hostessing and serving all of the tables, (whom we assume to be the owner or family of the owner), was absolutely amazing. She was attentive and brought out all of our food timely and piping hot.
Specializing in a variety of Korean Dishes, fried chicken, and even Korean BBQ they have a huge menu for a new restaurant and I want to try every single thing on the menu. They have Gimbab Korean Style rolls made with bulgogi beef, kimchi, or even spam! Their pan-fried dumplings are the talk of the foodie pages right now, stuffed with pork and then fried to crispy perfection and served with a side of dumpling sauce. Our wonderful waitress passed by with a huge bowl of steaming Korean soup of which they have tons of different options from kimchi soup to beef tripe soup. And lastly, before I go onto why you are here, I have to mention their variety of Bibimbap options. I like to think of bibimbap as the "Chipotle" of Korean Rice Bowls. These bowls consist of steamed rice, veggies, eggs, and protein. You can order bulgogi pork, beef, chicken, seafood, and more.
Now on to the king of their menu: their Korean Fried Chicken. You can order the chicken one of three ways: as tenders, wings, or a whole chicken. The whole chicken is cut and fried separately but includes wings, drumsticks, and tenders of breast meat. We went with the whole chicken which was 2 baskets full of chicken along with fries as well.
Then the most important choice: what sauce? K chicken and Bowl has 4 different options for you.
the sweet and spicy sauce
honey garlic peanut
crazy hot
cheese
We opted for both the sweet and spicy as well as the honey garlic peanut. This honey garlic peanut was absolutely my favorite. It was sweet and nutty that made you wanting more after every bite. Unlike a Vietnamese peanut sauce, it did not taste like peanut butter at all so do not fear that! Instead, the peanut complemented the garlic perfectly. The sweet and spicy is perfect for those who love that sweet start followed by a kick that hides at first but finishes strong.
I could not be more thrilled that we have such a great variety of new restaurants popping up here in Tampa and Orlando serving up some of our new favorite dishes: Korean Fried Chicken!! The crispiness is on a new level and the flavors of those sauces...ah I am drooling just thinking about it. Now we need to convince restaurants to bring those fried Korean Corndogs to Tampa (am I right??). Haha but if you want to keep up to date with restaurants here in Tampa Bay and beyond, please follow me and check out my other articles on local restaurants and businesses!
With love and good food,
CollegeandChocolate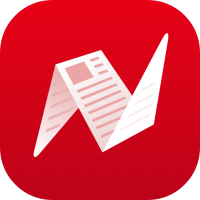 This is original content from NewsBreak's Creator Program. Join today to publish and share your own content.