H2 Kitchen and Pizzeria
This new and hot pizzeria is actually a sister restaurant to the Harvest Bowl on North Florida Avenue, both of which are dives here in Tampa that I could not recommend enough. Harvest Bowl is known for its fast and casual bowl options that are not only healthy but so packed with flavor that you will want to come back, again and again, trying new options every time. Harvest bowl uses healthy, fresh, wholesome ingredients including sweet potato, wild rice, quinoa, kale, and kalamata. For something a little more hearty, they have decided to open up a local pizzeria restaurant right next door called H2 Kitchen. H2 kitchen of course serves pizzas but they also have options including pasta, wings, and hot subs.
The chef at H2 Kitchen is a true Philly born guy and he takes pride in his hometown's influence on his food including their famous Philly cheesesteak. This authentic sandwich is produced on bread directly imported down here from Philadelphia, loaded with flat top fried steak, peppers, onions and a big helping of provolone cheese.
Of course as a pizzeria, my favorite items here at H2 Kitchen is their NT style pizzas. These hand tossed pizza crusts are thicker in the middle and crisp along the edge and then loaded with our favorite cheeses and toppings. All of these ingredients come from locals farmers markets and you can even order healthier or diet friendly alternative such as cauliflower crust and gluten free crust! Once the pizza is taken out of the piping hot pizza oven, the crust is painted with a garlic and herb butter that is just the icing on top.
Here is just a sampling of some of the incredible menu selection:
Meat Eater Calzone
Meatball, Chicken or Eggplant Parmigiana Hot Subs
Build Your Own Chicago Style Pizza with 5 toppings
Buffalo Chicken Pizza: Chicken, buffalo sauce, blue cheese, and mozzarella
Greek Pizza: mozzarella and feta cheese, kalamata olives, red onion, and fresh spinach.
Supreme Pizza: Pepperoni, Italian Sausage, Green peppers, onions, mushrooms, and mozzarella
This small pizzeria has the best atmosphere. The first time I was in, the chef greeted many friendly faces into his office, knowing several by name. Locals came by everyday for a slice of pizza served hot on their lunch break. It is truly a local dive you do not want to miss out on.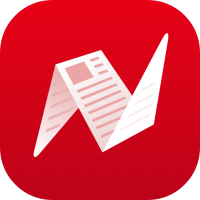 La Segunda
La Segundas is a Tampa Cornerstone originally built in 1915. The original bakery actually was a part of a trio of bakeries. The original baker was a Spanish soldier in the Spanish-American war who learned the beautiful art of Cuban Baking. He then brought the Cuban ideas, recipes, and flavors to Tampa. While the other two bakeries are no longer with us here in Tampa, La Segunda is still bustling to this day with a line out the door every morning starting before the sun even rises.
There are now more than 4 generations of family who have pooled their heart into this bakery so of course their dear old family recipes have stayed strong and upheld. By far (in my opinion) their Cuban baked goods are the highlight of their menu. They have a variety of bread that is served on dinner tables every night in local homes and even in some of our favorite restaurants across the city. If you don't live nearby or have time before work in the mornings to stop by the bakery, you can even ship the bread to your house. To do so, you can order a 6 pack of 18-inch Cuban bread (this may sound like a lot but it is so good that you will eat it all!! Or you can share it with your neighbors and friends!). They have four different main types of bread including Cuban Bread, Butter Bread, Coca Buns, and Media Noche. Cuban bread is amazing for sandwiches and toast while Media Noche is a bit sweeter and would go perfect with a dash of cinnamon butter.
Speaking of cinnamon, The Bakery serves the most amazing cinnamon roll you can find in Tampa Bay. This gooey cinnamon roll will melt in your mouth before you know it, you've eaten the entire thing (so make sure to grab a few). They also have a guava turnover, some tres leches cake, and flan. The menu here is perfect for the entire family.
For a few more "nutritional" items (to cancel out the cinnamon roll calories;) on their breakfast menu, they've got plenty that will satisfy you through the long morning at work. If you've got enough time La Segunda actually now has a second location on Dale Mabry. This new location, unlike the small original shop, has plenty of seating both indoors and out so you can sit, stay and enjoy your meal. here are some of my favorites:
Caramel nut oatmeal
Breakfast sandwich with eggs
The patrinostro: ham, capicola, mortadella, salami, provolone cheese, onion, lettuce, tomato, olive oil, and vinegar on Cuban Bread
Ybor's Muffaletta: ham, capicola, mortadella, salami, provolone cheese and olive salad spread on Cuban Bread
Fire Bird: Fire braised Chicken, bacon, cheddar cheese, jalapenos, fire sauce
La Segunda is one of my favorite bakeries in Tampa and has been one of the founding and structural restaurants of our city today. Be sure to check them out next time you need a loaf of fresh bread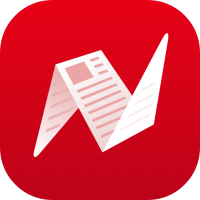 China Yuan
China Yuan is my go-to Cantonese restaurant in Tampa Bay. China Yuan offers a huge variety of different traditional Chinese items including dim sum, Hong Kong dishes, and even a long list of seafood dishes. The owners actually have a farm out in Plant City where they grow some of their fresh ingredients. This is one of the best family-friendly spots to stop for weekend brunch as well as Friday night dinner.
China Yuan is well known among my family for its Dim Sum, a family-style served meal with a bunch of small different dishes. The food is placed on a circulating table in the middle so everyone in your party can enjoy a little bit of everything. Some of my favorite dim sum dishes on their menu include:
Shrimp, Beef or Roast Pork Rice Paste
Shrimp and Scallop Dumplings
Steamed Spare Ribs
Fried Chive Dumplings
Siu Mei
If you prefer to have a large entree for yourself, there is a huge menu just for you as well. They have a huge selection of seafood entrees such as shellfish, fish, squid, frog, pork, lobster, and crab. And they use all of these proteins to create some insanely amazing dishes. If you are a fan of Chinese BBQ like I am, I would highly recommend ordering their crispy roast duck which is cooked to perfection as well as their BBQ spare ribs made with a sweet sauce and tender meat that falls right off the bone.
They also serve a variety of hotpot combinations such as:
Braised Fish Fillet and Bean Curd
Garlic Pork Brisket Bean curd
Curry Beef Brisket in Hot Pot
braised Lam and Dry Bean Curd in Hot Pot
If you have a traditional Chinese dish that you love but is not on the menu, do not be afraid to ask! China yuan takes pride in its ability to prepare almost any dish. How often do you find a restaurant that would take the time to create something that they do not typically serve just to make sure all of the customers are happy and get exactly what they want. Their menu is so big however, there is definitely something for everyone.
Right next door to China Yuan is a little Oriental Bakery called Fortune Star. They are always busy in the morning serving out traditional Asian Cakes, Asian Baked goods, and tons of good deals. They have everything from pork buns, pineapple buns, sweet bread, and fruit rolls. If you are celebrating a birthday, what we love to do is plan a nice dinner over at China Yuan and order a cake that we can pick up and bring over to end the meal! It's the perfect way to celebrate.
If you are looking for a new restaurant to try, I highly recommend one of these three. If you click on my profile, you can check out my other articles including 4 more local dive restaurants in Tampa Bay that I would highly recommend you try out!! Please follow me as I find and share with you, my favorite small businesses to support here in Tampa!
With love and good food,
CollegeandChocolate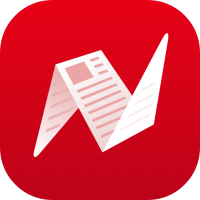 This is original content from NewsBreak's Creator Program. Join today to publish and share your own content.