1. Datz
Datz was opened in 2009 and has since been a Tampa favorite. The restaurant owners, Roger and Suzy Perry take pride in turning comfort food into aesthetic and inventive ideas that are fun for the entire family. Since opening, they have also created a sweet side to their restaurant called Dough (which I will always recommend heading over to once you finish your meal). They have won countless awards and even were featured on Good Morning America and Food network!! They have a full-service bar and can be the perfect spot for anywhere from a first date to a birthday to a typical family dinner. They now have two locations including one in St. Petersburg so you can enjoy it from either side of the Bay.
Datz is quite well known for having some over the top and unique options on their menu including:
Creme Brulee French Toast: Brûléed French toast with Bavarian cream, topped with fresh strawberries and powdered sugar
The Double D Donut Burger: Two 6 oz. Certified Angus Beef ® ground brisket and short rib patties, Swiss & American cheese, lettuce, tomato, and red onion on two whole glazed doughnuts.
Chicken N' Waffle Benedict: Boneless crispy chicken tenders, poached eggs, and Tasso ham hollandaise on a Belgian waffle
But what we are here for is the Cheesy Todd. This huge burger is made with bacon Jalapeno Mac N Cheese as the buns (what?!), GMA Certified Angus Beef ground brisket and short rib burger, American cheese, lettuce, tomato, red onion, and pickles. This sandwich is big enough for two people and it is still served with some of Datz's homemade chips on the side.
Datz also has fried mac bites which are made of the same bacon-jalapeno mac n cheese, they are breaded and then dropped into a fryer to get them crispy on the outside and creamy with mac on the inside. I will always recommend Datz to a Tampa newbie because of their extensive menu not to mention you can end the night with some of the best desserts including their AMAZING carrot cake with cream cheese frosting and their warm pull-apart gooey monkey bread served with cinnamon sugar and caramel vanilla icing.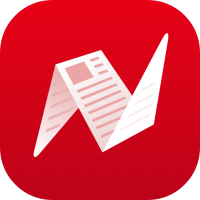 2. Eat QD
QD is one of Tampa's first ghost kitchen-style restaurants. Opening up last year on S. Dale Mabry highway, they specialize in some of the best take-out food in Tampa but you are always more than welcome to stay and eat it right in the restaurant if you prefer. They are extremely forward-thinking in their huge variety of gluten-free options, vegetarian options, and even low-carb options!
The Bling Burger: Two special blend beef patties, special sauce, lettuce, cheddar cheese, pickles, red onion all served on a brioche bun.
Tommy Want Wingy: Apple and cherry smoked chicken wings that are charred and tossed in one of QD's signature sauces (Chimichurri, Carolina BBQ, Mango Habanero, Garlic Parmesan, Jerk, Buffalo, Korean BBQ and more!!)
Miso Tasty: Grilled chicken, toasted almonds, broccolini, scallions, chia seeds, cilantro, mango, crispy wonton, and miso sesame dressing all served on chopped mixed slaw and greens
QD Mac n Cheese
image from @eatqd on instagram
The QD mac here is the best side to order when you are feeling like ordering take-out for the night. You can grab any of their incredible entrees including that gorgeous bling burger, their saucy wings, or even a salad if you want a lighter option. Their side of mac n cheese is decadent and topped with toasted breadcrumbs for the perfect textural difference. They also have homemade mashed potatoes, roasted broccolini, fried miso-glazed Brussels, and creamy coleslaw. You could have a whole meal of just their homemade sides here and you would be happy as a peach. If your kids love mac n cheese as much as I did when I was little, they are in for a treat here at QD because they can order Mac n Cheese for dinner which includes a side of fries and churros for dessert.
3. King of the Coop
King of the Coop is by far one of my favorite restaurants in the Tampa Bay area. The owner has an infectious personality that has inspired his Nashville Hot Chicken menu to be one that you will not forget. If you ever have the opportunity to talk to him and meet him, you will see just how much he loves his business and his customers. He is looking to the future to build more and more across the West side of Florida. A couple years ago King of the Coop opened their first restaurant on N. Florida, they fought through the pandemic and they already have their second location in Wesley Chapel. They are hoping to expand in Sarasota in the upcoming year which we will all be waiting for.
King of the Coop is well known for their Nashville style Hot fried chicken; each piece of juicy chicken is battered in the King of the Coop unique gluten-free breading (their newest recipe) before dropped in the piping oil to create that golden and crunchy finish. You can order the chicken as tenders, as a sandwich, or even on top of waffles!! Their outer layer is slightly sweet and definitely brings the spice (Depending on how much your taste buds can handle). Here are the levels of heat you can choose from:
Naked: Salt and Pepper (0/10)
The Biddy which is "all flavor and no spice" (2/10)
Midway: Biddy Oil and Nashville Spice (6/10)
Nashville hot: Their Signature heat (8/10)
The Coop's Fury which is blended with Habanero powder for an extremely fiery kick. (12/10)
Now my favorite menu item they have is called the KING MAC. This humongous chicken sandwich is loaded with their brand new mac n cheese recipe, a huge chunk of fried chicken, coleslaw, and king sauce all loaded on a brioche bun. If that is not the best way to enjoy mac n cheese then I don't know what is. You can also order your mac n cheese on the side if you are looking for something to complement those extra spicy chicken tenders. On Fridays, you can add chicken tenders onto any order for only $1.00 each. Their new mac n cheese recipe uses shells and has been modified so it is creamier, richer and a true version of Southern Mac.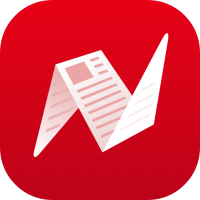 4. The Bacon Boss
This bacon-loaded food truck is (in my opinion) one of the best in Tampa Bay! They may be cooking everything in a very tiny kitchen compared to these other restaurants but they are bringing HUGE flavor in their quality food that is creative, unique, and delicious. The Bacon Boss does not have a permanent location but that only means more of Tampa can try them!! If you go to their website, their Instagram and their Facebook, you'll be able to see when they are scheduled to be near you! I have been waiting until I come across the Bacon Boss food truck again because I have been dreaming of their mac n cheese since I last tried it. Not only do they have the best Mac N Cheese but everything of course on their truck is incredible. I mean can you really go wrong when everything is centered around bacon?? The actual burger patties are infused with bacon, they have a homemade bacon jam that is to die for, and their tater tots are crispy on the outside and perfectly soft on the inside.
Other of their favorite menu items include:
Mafioso Burger: A bacon-infused burger patty stuffed inside a bacon grilled cheese sandwich topped with grilled onions and BBQ Mayo
Mccullough Mac n Cheese: creamy mac and cheese topped with crispy fried chicken, crumbled bacon, and our homemade barbecue mayo
Paulie's Chicken Club: Crispy chicken, lettuce tomato, bacon, and melted cheese served with garlic aioli on a toasted bun
Fat Tony Tater Tots: A generous helping of tater tots smothered in creamy mac n cheese and crumbled bacon
Jimmy Hoffa Hot Dog: Juicy 1/4 lb all-beef hotdog wrapped in two slices of bacon and fried to golden perfection and served on a grilled hot dog bun
An offer You Can't Refuse: Homemade bacon chocolate chip cookies
How amazing does a homemade bacon chocolate chip cookie sound? Sweet and salty, a perfect way to end your meal. My favorite item was of course the Fat Tony Tater Tots because I could eat a gallon of the mac n cheese but next time I stop by the Bacon Boss Food Truck, I definitely want to try one of their bacon-infused patties. If you are a lover of bacon and mac n cheese together, this is the spot for you.
Next time you are reaching for the Kraft box of mac n cheeses for dinner, put it back and order from one of these four places instead. From mac n cheeseburgers to loaded tots to a classic side to some good hot chicken, you cannot go wrong with any of them!! If you are looking for more local places in the Tampa Bay area to eat at and support, please follow me and check out my other articles!! These mac n cheese places are 100% worth the calories.
With love and good food,
CollegeandChocolate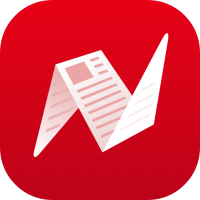 This is original content from NewsBreak's Creator Program. Join today to publish and share your own content.