Growing up in the midwest, there was a Raising Canes right down the road. When I moved down to Florida, I thought I would no longer have those incredible tenders and Buttery Texas Toast. But down here in South Florida, I have found an even better option, they've got sandwiches, sauces galore, and the perfect recipe for a breaded chicken tender.
Huey Magoo's was founded by 2 southern guys named Matt and Thad. After starting their first location, their quality restaurant became a chain quickly and they were the talk of the town. Huey Magoo's now has 15 locations throughout Florida as well as locations in Georgia and Mississippi. The company is actually now partnered with Wingstop to help share their love and passion for good, quality chicken. If you are not familiar with Wingstop, this is a national chain specializing in some of the best and sauciest chicken wings you have ever had (personally my favorite sauces on their menu are their garlic parmesan and the lemon pepper, but you truly cannot go wrong with a good basket of wings from them!). Huey Magoo's also dedicates a huge amount back to their community through spirit nights and fundraisers which you can apply to anytime one of your organizations is looking for a local restaurant to collaborate with. All of their restaurants are franchised meaning many of the times the owner is local and your money will stay right here in your community.
Huey Magoos has a very user-friendly website in which you can order all of your favorite items online and have them ready to pick up whenever you get off work. But if you are like me, I always love to eat my fried chicken in a restaurant. The Huey Magoo's close to me in Pembroke Pines was clean, bright, and had plenty of indoor and outdoor seating! In the summer heat, you always need a cold drink to pair with your meals and Huey Magoo's has this classic Iced Tea (sweetened and unsweetened) which is incredible. What goes better with chicken tenders and crinkle fries than iced tea??
Standing out among most chain restaurants, Huey Magoo's takes the time to marinate and hand bread every one of their premium chicken tenders. If you are looking for a lighter option. you can order their chicken tenders grilled as well. All of the chicken that they use is steroid and hormone-free to provide real food that is fresh and absolutely delicious, and you can absolutely taste it in every bite.
Now let's talk food!! If you are ordering for yourself, you can order their tenders in a basket with 3 pieces, 5 pieces, or 7 pieces. These tenders are juicy, tender, and perfectly fried on the outside. Each of these baskets comes with fries, Texas Toast, coleslaw, and a signature Magoo's dip of your choice. These dips are absolutely amazing and upgrade the tenders to a new level. Their dip options include:
Magoo's and Spicy Magoo's (This sauce is mayo-based, a little smoky, a little sweet and amazing)
Homemade Ranch, Blue Cheese,d Honey Mustard (the homemade ranch is incredible!!)
Buffalo, Garlic Parmesan, and Sweet Heat (Garlic Parmesan will always be my favorite)
But if you've got hungry mouths to feed, the restaurant chain has you covered with tons of different combos so you can order enough for the whole family, the whole office, or even all of your guests at a party. This includes 8 pieces, 20 pieces, or even 30 pieces! The combos come with extra sides, extra toast, and of course extra dip. (Pro tip: if you are a lover of that Texas toast and not so much of coleslaw, you can ask for double Texas Toast instead!! That Texas toast is buttery, golden, simultaneously crunchy and soft).
If you are looking for something more outside the box, Magoo's has other options that are definitely calling your name. Their Magoo's sandwich is an absolute winner and one of the most popular things on their menu. Their thick-cut dill pickles had a great crunch in between the soft buns and crispy chicken. The signature Magoo dip is a secret but it has a gorgeous smoky and tangy flavor to enhance the already perfect breading.
Magoo's sandwich: Tenders, thick-cut dill pickles and drizzled with the signature Magoo's dip
Buffalo SandwichL buffalo tenders, mixed greens, tomato, pepper jack cheese and drizzled with our homemade ranch
Magoo's Wrap: tenders, mixed greens, tomato, shredded cheese and drizzled with our signature Magoo's dip
Buffalo Wrap: Buffalo tenders, mixed greens, tomato, pepper jack cheese, and drizzled with our homemade ranch
Huey Magoo's also helps to reach those who may choose to be healthier or incorporate a little bit more balance into their life (without pulling back on their delicious tenders). With all of their fresh salads, you can add breaded or grilled chicken tenders on top.
Buffalo: Buffalo tenders, mixed greens, blue cheese crumbles, shredded carrot,s grape tomatoes, and homemade ranch dressing
Magoo's Favorite: tenders, mixed greens, cranberries, walnuts, grape tomatoes, and raspberry walnut vinaigrette dressing
Farm Fresh: tenders, mixed greens, roasted corn, black beans, shredded cheese, grape tomatoes, cucumbers, shredded carrots, and honey mustard dressing
To end your meal, Huey Magoos has your sweet tooth covered with these homemade gooey chocolate chip cookies. I would order a few to bring home because you are going to want more than one of these decadent treats, especially warmed in the microwave with a heaping bowl of vanilla ice cream.
So if you're a midwesterner like me missing Raising Canes, a true southerner who loves their fried chicken or someone in between, I promise no matter what Huey Magoo's will not disappoint. My goal is to help you find your favorite places to eat here in Florida and beyond! If you are looking for more restaurants to support, please follow me and check out my other articles!
With Love and Good Food,
Collegeandchocolate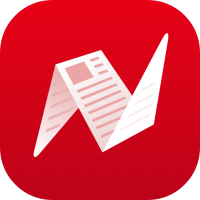 This is original content from NewsBreak's Creator Program. Join today to publish and share your own content.