The quesabirria is all the rage right now. Birrias originated in Mexico as "street food" but soon became the hot trendy menu items for all Taco places, a foodie's dream. Two tortillas are dipped into a beef broth consome before they are fried on the grill. As the tortillas are sizzling on the grill, they are then loaded with cheese and shredded beef (birria) and then a little cilantro and onion to top it off. They are served with a side of the same consome that you can dip your tacos in for a little extra flavor before digging in. The quesabirria tacos were originally served with goat meat but they have expanded into all of the classic taco fillings including pollo, carne asada, pork, and even sometimes fried fish. If you're drooling right now then keep reading because I have the best places in Tampa for you.
1. Tacos Las Californias
This food truck is a California-Mexican Style Food truck serving some of the absolute best tacos in Tampa Bay (also probably the most instagrammable tacos ever!). Located out on N. Armenia, this food truck is here permanently for sit down at one of their tables outside or to grab on your way home from work.
On the menu they have a bit of everything:
asada, al pastor, chorizo, pollo asado, and lengua tacos
quesadillas filled with meat, mozzarella on flour tortillas and served with pico de gallo and guacamole
Their carne asada fries are on a new level. A huge box of fries topped with cheese, sour cream and guacamole, and of course carne asada. Similarly, they also have nachos served on freshly fried tortilla chips!
Have you ever heard of a Cali roll taco? It's a fried taquito stuffed with shredded chicken, lettuce, Mexican cheese, sour cream, and an avocado sauce.
And of course, we cannot forget their gigantic California Burrito: this huge flour tortilla is stuffed with steak, loads of fries, cheese, guac, and sour cream. (Fries in a burrito...yes please)
But you are here for the quesabirrias and I am here to tell you that they are my favorite thing on the menu. These corn tortillas are dipped into a beef consomme that creates the orange coloring, then they are fried on the grill top, topped with melted mozzarella, shredded beef, onion, and cilantro. They are then folded similar to a quesadilla and served with more of the beef broth consomme. You can dip each of the tacos into this beef broth for an extra depth of flavor that you will adore. The best part, you get 3 of these, the consomme, guacamole, green sauce, and red sauce for only $10.00. This food truck is quite well priced and absolutely worth you stopping.
2. El Senor de los Tacos
This new taco spot out on E. Fletcher has been a hit ever since they opened their front doors. As one of the closest spots to USF, they are college kids' dream taco spot. During the week El Senor de Los Tacos is open until 9 pm and on the weekends they are open until midnight.
Some of their popular menu items include
the Mulita (3 beef chuck, mozzarella, cilantro, onions, and consome)
the Supreme Nachos (crispy tortilla, meat, cheese, pico de gallo, guacamole, and sour cream)
ceviche tostada, shrimp tostada
chicken and pork tamales
torta, lunch burrito and burrito bowl (beans, meat, lettuce, tomato, red onions, corn, olives, shredded cheese, sour cream, and pico de gallo).
One of my personal favorite menu items is the traditional Mexican items that you cannot find at any other fast and casual Mexican restaurant here in Tampa. One of these items includes their gorditas. These gorditas are full of meat, lettuce, tomato, onion, cilantro, avocado, cheese and sour cream. Similar to a greek pita, a gordita is made with masa dough (corn flour) that forms a little pocket to be filled with all of these amazing fillings. Another traditional Mexican menu item that they serve only on the weekends are a Beef Tripe Soup called Menudo!
And as this list entails, they specialize in birria and quesabirria tacos. While most of the restaurants on this list use beef as their protein in the quesabirrias, El Senor De Los tacos also offers goat as a unique and delicious option!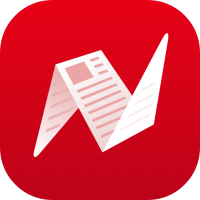 3. Tampa Taco
Tampa Taco is a small little locally-owned shop near the El Ranch Grocery store on the corner of W. Chestnut St. and Habana. As a family and friends-owned business, they are currently only open on Fridays (1 pm-9 pm) and Saturdays (12 pm-9 pm) but it is the best treat to end your week. Tampa Taco has a variety of things on their menu including insanely loaded fries, birria ramen bowls, street corn, and of course their quesabirria tacos.
Hot and spicy birria ramen bowls: These tempting hot and spicy ramen bowls were elevated to a new level with a beef broth, meat, veggies, and even topped with avocado slices for $8.
Kingcorn elotes preparados. A Mexican street food staple served as an ear of corn on a skewer, slathered in mayo, lime juice, queso fresco, and a variety of Mexican seasonings. It's only $3 for an ear of corn so you may want to order 2.
Homemade carne asada, guacamole, tomato salsa, queso, and sour cream. perfect to share between two alongside your tacos and is served for only $12.
Their quesabirria tacos are of course my favorite here and you can order them surf and turf style...stuffed with both birria steak meat and shrimp!! Best of both worlds if you ask me. And they also make all of the birrias rights to order in front of you on their flat top.
Right next door to the Tampa Taco stand sets up Chamoynito. Chamoynito sells fruity drinks (called Aguas Frescas) served with a heaping scoop of sherbet. The rim of the glass is then dipped into a spicy seasoning mix. It is a combination that is not only perfectly refreshing on these hot summer days but also to go along perfectly with your tacos.
If you have never had a quesabirria before head over to one of these restaurants ASAP because I promise you will fall in love with them! I always recommend ordering them with the cilantro and onions and guac because it's always best in its entirety but you can customize it to exactly what you love your tacos to be! I hope I have provided you with a place that is calling your name. If you are looking for other local and unique restaurants to support in the Tampa Bay area please follow me and check out my other articles!
With love and good food,
CollegeandChocolate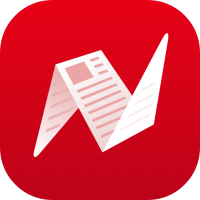 This is original content from NewsBreak's Creator Program. Join today to publish and share your own content.