Tacos Las Californias
Tacos Las Californias is a California-Mexican Style Food truck specializing in all of your favorite Mexican street items such as tacos, burritos, loaded fries, and quesabirrias!!. Located out on N. Armenia, this food truck is a permanent spot that you will always know where to find. On the menu they have a bit of everything:
They marinate and cook all their own proteins for their tacos including Asada, al pastor, chorizo, pollo asado, and lengua
Their massive quesadillas are stuffed with the same proteins and tons of mozzarella on flour tortillas and served with pico de gallo and guacamole
Their carne asada fries and carne asada nachos are crazy!! A huge box of fries (or fried tortillas) topped with cheese, sour cream and guacamole, and of course carne asada.
Have you ever heard of a Cali roll taco? It's a fried taquito stuffed with shredded chicken, lettuce, Mexican cheese, sour cream, and an avocado sauce.
And of course, we cannot forget their gigantic California Burrito: this huge flour tortilla is stuffed with steak, loads of fries, cheese, guac, and sour cream. (Fries in a burrito...yes please)
But the Quesabirrias are my favorite items on the menu. These corn tortillas are dipped into a beef consomme which adds an extra burst of flavor with every bite. They are then folded and fried on the grill top, topped with melted mozzarella, shredded beef, onion, and cilantro. The birria tacos are served with a side of the incredible consome that you can dip each of the tacos into. 3 of these filling birria tacos are only $10.00!! If you want to try some of their other tacos, you can order them a la carte along with their other menu items for a whole feast!!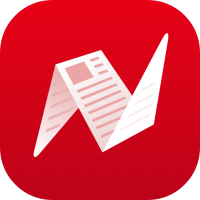 Burger Culture
Starting as a small food truck in 2011, Burger Culture has quickly become Tampa's favorite burger spot in all of the city. With the biggest menu I have ever seen on a food truck, they are sure to have a ton of options that will entice you to stop by next time you are in the area. As they have grown, they have expanded into offering cheesesteaks, grilled cheeses, hot dogs, and a kid's menu.
Their original location is out on Dale Mabry set up in a nice large and spacious parking lot with plenty of tables and seating all around so you can enjoy your food right then and there. This location is permanent similar to Tacos Las Californias so you will always know where to find them. And in 2021 they finally opened up their own storefront location out in International Mall, so if you prefer the air-conditioned, covered dining area, you can still enjoy Burger Culture in its entirety. Their International Mall location also has a few options unique to them included loaded fries with ICE CREAM! What?? Yum!!
But we are here for the best food truck items and here are some of my top favorites from burger culture:
Doughnut Burger: Bacon Cheeseburger between 2 warm glazed donuts
Ramen Burger: Patty, lettuce, white cheese, special spicy sweet sauce
Waffle burger: goat cheese, blueberry compote, honey drizzle, and burger patty served between two Belgian waffles
3 Pigs: Bacon, prosciutto, mojo pork, cheddar cheese, coleslaw
Breakfast Burger: Cheddar Cheese, hashbrowns, bacon, sunny egg, honey drizzle
Chicken Waffle: cheddar, American, crispy chicken, honey on 2 Belgian waffles
Mac n Cheese and Bacon Grilled Cheese on Sourdough
Philly cheesesteak, beef n cheese, mojo pork, mac n cheese, and cheesecake empanadas
Salchipapa loaded fries with beef hot dogs and pink sauce
Burger Culture is one of the restaurants on my list that I always recommend to someone new in town. With their huge menu, aesthetic burgers, and fun culture, they are a treat to visit every time you are in Tampa Bay.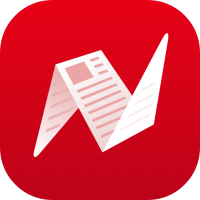 The Bacon Boss
This bacon-loaded food truck is the ultimate DREAM!! They strive to serve every one of their customers with quality food that is creative, unique, and delicious and I can promise you, this is the best mac n cheese that I have ever had. Unlike the other two food trucks, the Bacon Boss is on the move so people all around the Tampa area and more can come out and try them. If you go to their website, their Instagram, and their Facebook, you'll be able to see when they are scheduled to be near you! I have been waiting until I come across the Bacon Boss food truck again because I now need to try every single menu item.
One of the things that I love about them is their mission statement which includes: to represent Christ in our words, deeds, and actions. While we all have different that beliefs that are unique to us, I love the true spirit of the company that they represent in every way. Their food is as incredible as the company. I mean can you really go wrong when everything is centered around bacon?? All of their burger patties are infused with bacon, they have a homemade bacon jam that is to die for, and their mac n cheese is by far the best mac n cheese I have ever tried.
Mafioso Burger: A bacon-infused burger patty stuffed inside a bacon grilled cheese sandwich topped with grilled onions and BBQ Mayo
Gotti Special: 1/3 lb bacon-infused burger patty topped with gouda cheese homemade bacon jam, baby spring mix, and garlic aioli served on a toasted brioche bun
The Vito Pastrami Burger: 1/3 lb bacon-infused burger topped with grilled pastrami, melted swiss, crispy bacon, and our new homemade sweet and spicy mustard aioli
Fat Tony Tater Tots: A generous helping of tater tots smothered in creamy mac n cheese and crumbled bacon
Jimmy on a stick and Jimmy Hoffa Hot Dog: Juicy 1/4 lb all-beef hotdog wrapped in two slices of bacon and fried to golden perfection and served on a grilled hot dog bun
An offer You Can't Refuse: Homemade bacon chocolate chip cookies
How amazing does a homemade bacon chocolate chip cookie sound? Sweet and salty, a perfect way to end your meal. My favorite item was of course the Fat Tony Tater Tots because I could eat a gallon of the mac n cheese but next time I stop by the Bacon Boss Food Truck, I definitely want to try one of their bacon-infused patties.
Food trucks are one of my favorite things and the food trucks around Tampa always hit the spot. These are just a sampling of the insane variety we have here. If you have more food trucks that you love, feel free to drop them in the comments of this article and I will definitely have to check them out!! If you are looking for more unique and local restaurants around the Tampa Bay area, please follow me and check out my other articles!
With love and good food,
CollegeandChocolate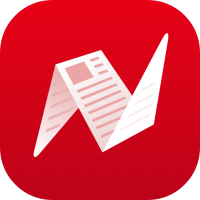 This is original content from NewsBreak's Creator Program. Join today to publish and share your own content.