As you probably can tell, I love Thai restaurants, especially their fried rice. Slightly different than traditional Chinese Fried Rice which uses soy sauce and white long/medium grain rice, the Thai restaurants use the longer Jasmine rice grain and are often flavored with fish sauce and oyster sauce. Similarly, though they are always spiced with onion, garlic, and green onion for the perfect Asian trinity of flavor. There are tons of good Thai restaurants here in Tampa bay but here are 3 of my favorites for fried rice specifically. They have huge menus so don't be afraid to order some other entrees as well and share with the whole family.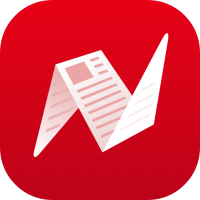 Asiatic Streetfood and Noodle Bar
As a Southeast Asian restaurant, Asiatic Streetfood brings the flavor with bold strong aromatic spices. You can adjust these flavors to your preference for the perfect delicious dish. Asiatic prides themselves on their ability to mix different senses of food into their cooking, often creating complex mixes of over 3 different components at once (such as salty, sweet, and spicy).
Recently Asiatic Streetfood and Noodle Bar came out with a classic family-style menu in which you can choose 3 or 4 entrees served with fried rice to feed a whole family. And it's only $40! You could choose from a few favorites such as:
Green Curry: semi-sweet and spicy curry made up of coconut milk, fresh herbs, and lime. Fresh bamboo shoots, bell pepper, that basil, green long beans, and eggplant are mixed in for a savory and stunning dish.
Phad Cashew Nut (chicken): Crunchy, savory flash-fried chicken stir-fried in Asiatic sauce, rice noodles, water chestnut, dry chili, onion, green onion, celery, and bell pepper
Phad Chinese broccoli and pork belly: dark leafy, Chinese broccoli stir-fried in the signature Asiatic sauce with crispy pork belly slices and freshly steamed jasmine rice
Thai Chicken Biryani: Tender chicken buried in rice, spices, and herbs. Chicken marinated in cumin, garlic, yogurt, coriander, and seasoned biryani rice, potato, and carrot.
This is just a sampling of over the 15 entrees that they serve just on the family-style menu. Don't even get me started on their entire lunch and dinner menus because they are HUMONGOUS. You will have no problem finding something for everyone. But of course, we are here to talk about the best Southeast Asian Fried Rice and Asiatic Streetfood has us covered. They have the classic Thai Fried Rice dressed in soy and fish sauce. Their special Asiatic fried rice is made specifically with black soy sauce. And we all know the controversy of pineapple on pizza...but what about fried rice?? That sweet pineapple adds a new layer of dimension making this curry fried rice pineapple my favorite on their menu!!
Fried Rice (Kao Phad): Jasmine Rice Pan Fried with soy and fish sauce, onion, green onion, carrot, tomato, and egg
Asiatic fried rice: Fried jasmine rice with black soy sauce, Chinese broccoli, sliced tomato, and egg
Basil fried rice: jasmine fried rice with fresh basil leaves, soy sauce, onion, egg, and bell pepper
Curry Fried Rice Pineapple: Fried jasmine rice, yellow curry powder, pineapple, cashew nuts, egg, carrot, tomato, onion, and green onion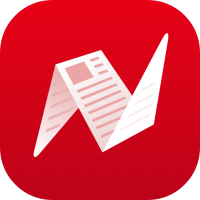 Si-am Thaimerican Restaurant
As you can see from the name, this restaurant is a beautiful blend of two cuisines: Thailand and America. The two chefs, Chinda Chonburi (a professionally trained chef from Thailand) and Stephen Dohack (a professionally trained chef from the USA) are the perfect couples. Their goal was to create a diverse unique Thai restaurant for downtown Tampa that offers some hometown American comfort foods. They are located on N. Franklin St. and are open Monday-Saturday, allowing Sunday their day of rest to spend together with families and friends.
They have tons of fried rice options for those fried rice lovers. Specifically, if you cannot choose, I would highly recommend going for the crab and shrimp fried rice. I love the drier-style fried rice in which the individual grains are perfectly fried. The crab that they use is fresh and the shrimp is always cooked perfectly.
Fried Rice: Fried Jasmine Rice with egg, broccoli, carrot, onions, and your choice of meat
Basil Fried Rice: Fried Jasmine Rice with bell peppers, snow peas, onions, carrot, and basil leaves with your choice of meat
Pineapple Fried Rice: Fried Jasmine Rice with shrimp and chicken, egg, onions, pineapple, cashew nuts, and curry powder
Fried Brown Rice and Beansprouts: Jasmine brown rice with egg, mean sprouts, green beans, onions, and carrot with your choice of protein
Crab and shrimp fried rice: a slightly dryer fried rice with real crab meat, lots and lots of jasmine rice, extra egg, carrot, onions, cucumber, and cilantro. Flavored with the secret special fried rice sauce.
House Specials
Si-am Duck: Tender duck well seasoned and delicately roasted and sauteed with ginger sauce, onions, green bell pepper, carrots, and snow peas on a bed of steamed cabbage, broccoli, carrots, and zucchini.
Slow Simmered Beef Panagia Curry: Tender beef is slowly simmered in a traditional rich Panang curry sauce made with thick coconut cream for added richness. Garnished with a variety of steamed vegetables served with jasmine rice
Coconut ice cream or mango ice cream with sticky rice
apple bake with coconut ice cream
If you have a sweet tooth like me, you have to order this apple bake with coconut ice cream. The warm gooey apple bake makes the coconut ice cream soft and melty, a perfect way to end the night.
Thai Prime
Located on West Boy Scout Blvd, Thai Prime is my favorite date night Thai restaurant in Tampa. The interior of the restaurant is stunning with these huge caged chandeliers hanging from the ceiling, shiplap across all of the walls, and a fully stocked bar. Owner David Chong grew up in a Thai Family who emigrated here from Thailand. Before opening his Thai samurai and Thai Prime restaurants, Chong worked as an Aquatic Marine Master Technician for over 35 years. This means he helped to work on the complex engine systems of yachts and commercial fishing vessels. Through this work, he made important relationships within the fishing industry that allowed him to supply the highest quality fish products for his own restaurants. And you can taste it in every single dish.
Thai Prime's Fried rice can be made with chicken, beef, tofu, and vegetables. You can order it regular or drunken (always go drunken in my opinion). As always their fried rice is delicious and HUGE so you could order just an entree of this. But the best way to order it is with the crispy duck. Their housemade crispy duck with panang, ginger, and basil is absolutely incredible. It is hard to find a perfectly roasted duck with crispy skin but Thai Prime nails it for the best date night dinner. If you are a lover of seafood they also serve snapper grouper, mahi-mahi, and scallops. One of our favorite dishes is their snapper jungle curry is made with eggplant, bamboo shoots, bell peppers, basil, carrot, and celery.
Happy Hour Specials: If the menu is not proof enough that you have to stop by here for your next date night, check out these happy hour specials that are served well into dinner time (3:30-7:30 pm). I always love to take advantage of the 4 sushi rolls which are such a delicious steal.
$2.00 off draft beers
$7.00 cocktails
$5.00 spirits
$2.00 wine by the glass
4 sushi rolls for $24
half off selected wine bottles
So if you want some of the best-fried rice in Tampa, check out one of these Thai restaurants. Pineapple fried rice is perfect for those who want a sweet and savory meal. I will always recommend ordering a duck dish at a Thai restaurant to pair with the fried rice but if you want to go with a classic, who can go wrong with a fantastic Pad Thai dish. If you are looking for more Florida local restaurants to support, please follow me and check out my other articles on Tampa Bay!
With Love and Good Food,
CollegeandChocolate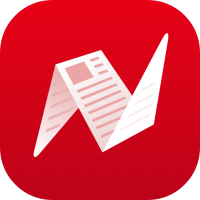 This is original content from NewsBreak's Creator Program. Join today to publish and share your own content.