As people become more and more creative in their abilities to design and create recipes, there has been an increasing amount of restaurants dedicated to serving those who typically struggled to enjoy food in the same ways as those without these same dietary dilemmas, especially when it comes to sweet.
Here are 3 bakeries here in Tampa Bay that have created their brick and mortars without any gluten or dairy products. They are not in any particular order, I absolutely adore the food, sweets, owners, and restaurants of all.
Hale Life Bakery
The idea of Hale Life Bakery was started in Clearwater, Fl. by a mother and son duo (Laura and Taylor), a pair both diagnosed with Celiac disease. If you are unfamiliar with celiac disease, it is often the cause of a gluten-free diet. Those who are diagnosed are unable to properly break down the gluten that is within wheat. Hale life bakery is gluten-free, dairy, egg, and even soy-free. Whether you follow a diet that aligns with any of these or not, this is by far one of my favorite bakeries in Tampa. They have a huge menu that is always changing up its flavor combinations and treats. They also serve both sweet and savory options including gluten-free flatbreads and grilled cheese.
The mastermind behind the creations here is a beautiful soul named Jackie. As the head pastry chef, she has created, baked, and designed all the items on their menu. Jackie, unfortunately, suffered a car accident and now can no longer tolerate gluten. But her hard work and determination were only amplified to create the best treats that everyone will enjoy. Hale life easily has some of the best donuts and cupcakes in the city. Their flavor profiles change with the seasons. This past winter treated us to gingerbread donuts and eggnog donuts. The spring menu included new items such as Blueberry Lavender Donut, Strawberry Rosè cupcake, and Thin Mint Brownie. The latest creations in June were themed as a Summer Cocktail: Mango Passion Fruit Bellini Bundts, Kiwi Guava Margarita Cupcake, and Dragon Fruit Cosmo Donut.
They have decadent rich chocolate brownies that are topped with peppermint and cheesecake layered with chocolate and caramel. Don't forget that every single thing has no wheat or dairy products in it!! Hale life will absolutely blow your mind with their sweet goods. I highly recommend stopping by one of their locations on your way to work.
Gaia Donut
Gaia Donut recently reopened their renovated store out on N. Nebraska. Opened by fashionista, baker, and mom, Sarah, the bakery focuses on serving absolutely 100% of their products as GF, Vegan, and Allergen friendly. Allergen friendly refers to several allergens including dairy, artificial colorings, and nuts that affect several members of society and prevents them from indulging in our favorite sweets. But Sarah has them covered with her recipes that have been tried and perfected over and over again.
Not only can you find her delicious sweets in her own store but Sarah also supplies Farmacy Kitchen and Bakery. Farmacy and Kitchen is a quick-service restaurant company that offers a huge, well-rounded, 100% plant-based menu. They now have 3 locations around Tampa including downtown, Channelside, and Westshore. You can still order your favorites such as cheesesteaks or burgers but they will all be entirely vegan/vegetarian. The bakeries here at Farmacy Kitchen are supplied with all of the donuts and cupcakes that you could ever want from Gaia Donuts!! Sarah's menus are always rotating every week so there will be a new treat to try with your name on it every Monday Morning.
Here are a few of the flavors that she has had on her menus in the past few months:
Cupcakes: Gaia's Cupcakes are my favorite item that she offers. The cupcake has a soft and delicate crumb that will make you completely forget you are eating a cupcake that is entirely gluten-free and dairy-free. Her vegan buttercream is sweet and delicious and they are always decorated to perfection. My favorite cupcake that I recently tried was her Ube and Lavendar cupcake. This vanilla cupcake was filled with an ube cream and lavender-flavored buttercream.
Cookies and Cream
Key Lime Pie
Lemon Blueberry Meringue
Millionaire
Strawberry Mango Smoothie
Vanilla Sprinkle
Ube and Lavendar Cupcake
Donuts: These cake donuts are one of kind with some of the most unique flavor combinations you will find on any donut in Tampa.
Cafe Con Donut
Pink Lemonade
Banana SPlit
Gimme S'more
Orange Creamsicle
Pride
Watermelon Sugar
Matcha
If you are looking for a fun bubbly atmosphere, head over to Gaia donut where you know you will be greeted with a smile and leave with a box full of goodies.
Sami's Bakery
This last bakery is a little bit quieter in the Tampa Bay area but it is not quiet when it comes to flavor. Sami's bakery was established back in 1978 to provide the best priced and baked goods in the Tampa area. Originally Sami's bakery was a bread bakery but as trends in food changed, they have innovated, changed, and adjusted their menu to create quality products for everyone to enjoy. Sami's Bakery is the only bakery on the list that offers both regular and vegan products. Several of their products also include millet and flax as alternatives to typical grains such as flour.
Sami prides itself on serving healthy bread to Tampa Bay. As you may know, several people have chosen gluten-free, dairy-free, or vegan diets to benefit their lifestyle healthily and positively. Sami's online menu details several items that you can choose from categorically depending on your needs such as:
gluten-free
millet and flax
low carb
vegan
Their famous vegan chocolate chip cookies contain minimal ingredients including Rice Flour, Ground Almond, Vegan Chocolate Chips, Fructose, Soy Bean Butter, Vanilla, Non-Aluminum Baking Powder, Cinnamon, Nutmeg, and Water. The use of rice flour instead of typical white flour allows these cookies not only to be vegan but they're also GLUTEN FREE!
Here are just a hint of the treats that Sami's serves.
gluten-free almond biscotti
gluten-free chocolate biscotti
vegan cranberry oat cookies
Vegan chocolate chip cookies
gluten-free vegan oat bites
low carb oatmeal cookies
low carb 7-grain cinnamon raisin bread
millet and flax onion bagel
If you are in the market for healthier alternatives to your white bread, bagels, sweets, and more, head over to Sami's for a bread bakery that you will fall in love with!!
Tampa is one of the most forward-thinking cities with restauranteurs, chefs, pastry artists, and more that are dedicating their businesses to the ever-changing trends and needs of the food world today. If you are looking for more of their small businesses and local restaurants to support, please follow me and check out my other articles on Tampa Bay restaurants!
Happy 4th of July! With love and good food,
CollegeandChocolate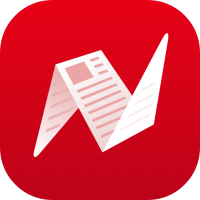 This is original content from NewsBreak's Creator Program. Join today to publish and share your own content.