Gaia donut was opened by Sarah Bollhorst, the baker, creator, and mastermind behind this incredible bakery. You will find her every day rocking a head full of fun colorful hair and a bubbly personality that greets every single customer she has walk through her door.
Sarah began in this creative industry through fashion design. Her love of turning something monotonous into her own astonishing designs that fit curvy shapes until she entered the world of bridal gowns. On her website, Sarah talks about how she used to be called a fairy godmother because she fought hard and never gave up until her clients received the highest quality of standard. Her loving nature carried over when she had her baby with wheat intolerance. If you are unfamiliar with wheat intolerances, wheat allergies, and celiac disease, people affected by these issues have strong GI responses to the ingestion of any wheat products including flour, bread, crackers, cake, etc. Sarah is now striving to be the new fairy godmother of baking by producing sweets that will match if not outcompete a typical gluten dessert. From this, Gaia Donut was born.
Gaia Donut is not just another bakery. It is GF, Vegan, and Allergen friendly meaning people with all different types of allergies that affect their ability to enjoy sweets can come to Gaia Donut. This includes sweets that are vegan, gluten-free, nut-free, yeast-free, and artificial color-free. If there is something in particular that they need, Sarah is absolutely willing to learn and play with a different menu until she nails that recipe. While we were in the store, she was telling another customer that someone had told her that her chocolate cake was dry so she worked and developed a recipe with the fudgiest bite.
The newly renovated Gaia donut is located on 6617 N. Nebraska Ave. Tampa, FL 33604. Gaia donut is open on Thursday, Friday, and Saturday from 11 a.m. to 7 p.m. Sarah is located right across from the new Korean Chicken Restaurant Gangchu. If you are interested in checking out their menu, check out my article on their opening!
Cupcakes: The cupcake flavors here are changing every week so you will always have a surprise waiting for you in-store. I love this because you can stop in every week for something new and you will for sure never be bored. Here are some of the classics that she offers online as well as a few of the specialty cupcakes that were offered during the grand opening week.
Cookies and Cream
Key Lime Pie
Lemon Blueberry Meringue
Millionaire
Strawberry Mango Smoothie
Vanilla Sprinkle
Ube and Lavendar Cupcake
Caramel Popcorn Cupcake
Pride Cupcake
Banana Split
Watermelon Sugar
Whippy Pineapply swirl
Frosted animal cookie
Lemon raspberry
Donuts: These cake donuts are also absolutely free of any nut allergens, gluten and they are completely vegan!! They had a beautifully soft and moist texture that did not glue your mouth shut and still maintained all of the incredible beauty in a donut without the heavy oil. I absolutely loved the lemon blueberry donut but I definitely want to try the millionaire donut next.
Boston Cream
Key Lime Pie
Lemon Blueberry
Millionaire (Chocolat, caramel, and cookie dough)
Florida Vibes (Vanilla Sprinkle)
Triple Chocolate
Cafe Con Donut
Pink Lemonade
Banana SPlit
Gimme S'more
Orange Creamsicle
Pride
Watermelon Sugar
Matcha
Cakes: If you are hosting a party, throwing an event, or just want a cake to eat for breakfast, fill out Gaia Donut's Custom Cake Request forms online. Make sure to place your request at least a week in advance so she can guarantee she will have the perfect design and flavor for you!!
Trifle Cakes: Layered cakes made with fresh fruit, fruit coulis, pastry cream and French Meringue Buttercream.
Pull Apart Cupcake Cakes
6 Item Surprise Sample Box
Next time you're in the mood to hit that sweet tooth, head over to the newly renovated Gaia Donut. Sarah and her team have done a beautiful job with the new interior, refreshed menu, and mind full of new ideas. If you are looking for more local Tampa restaurants to check out, please follow me and read my other articles on local Tampa businesses that you will love!!
Happy 4th of July! With Love and Good Food,
CollegeandChocolate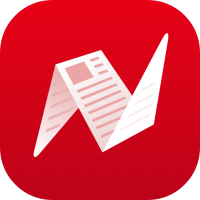 This is original content from NewsBreak's Creator Program. Join today to publish and share your own content.