Here are 4 of my favorite local restaurants here in Tampa Bay. They are Tampa institutions, built on the recipes of their families, built from scratch and history.
Lee's Grocery
I have written about Lee's grocery before because they are one of my absolute favorite local dives here in Tampa Bay. This local joint started as a grocery store in West Tampa a long time ago but the newest owner has repurposed it into one of the best pizza places to hang with your friends. Lee's Grocery makes homemade, baked from scratch, stone-baked pizzas and wings. You can then pair these with local beers and seltzers directly from the coolers that are located right in the dining room as well as quite a few options on tap every night. Sticking to their roots, if you are in the area, you can come to stop by the grocery to pick up a case of beers from their coolers to take home and a hot pizza from the oven. The atmosphere alone here is an incredible addition to the Tampa community.
The Pizzas are of course the highlight. Each Pizza has a fun quirky name that is always fun to read through the menu. A few of the pizzas and secret menu items include:
Bring the Noise: Pepperoni, Sausage, Bacon, Ham, Meatballs, Black Olives, Green Peppers, Red Onions, Mushrooms, and Fresh Basil
Dead Man's Party: Pepperoni, Sausage, meatball, ham, and bacon
The Garden Party: Loaded in veggies such as spinach, mushrooms, and peppers
Don't Stand So Close to Me: Olive oil, garlic, red onions, black olives, artichokes, mushrooms, ricotta cheese, and mozzarella cheese
Minor Threat: Pesto Sauce, Mushrooms, Spinach, Jalapenos, and Feta Cheese
Brocato's
This Tampa sandwich shop serves some of the best Cubans in Tampa. Brocato's was opened in 1948, only a few decades after the creation of the Cuban Sandwich in Ybor City. Cubanos originated in the cafes that factory workers used to eat at in West Tampa. They consist of mojo pork, swiss cheese, mayo, and mustard layered on fresh Cuban bread. It can be served hot and pressed or sold as-is. Specifically, Tampa Cubanos also have an extra layer of salami to add that perfect extra hint of salty and savory perfection. Every time I grab a sandwich from this staple, there is a line wrapped around the interior and out the door.
Inside the store, it is a counter order. You will order your meal at the first station and pick it up at the second. Each sandwich automatically comes with a drink and a bag of chips for an extremely reasonable price and I promise that the sandwich is so big you will be full before you finish. The interior of the restaurant documents years and years of Tampa history in photographs, signs, posters, and newspapers.
Brocato's is not only serving Cubanos but a ton of other sandwich combos, breakfast sandwiches, and their famous deviled crabs and potatoes.
Other famous Brocato's creations include:
bacon, egg, and cheese
BLT
Buffalo Chicken Sandwich
Italian Sub
Italian/London Broil Roast Beef
If you are super hungry or wanting to share a date, you have the option to order the special Joe. This sammy is 15 inches long and can be stuffed with any of the same ingredients as their 6, 10, and 12-inch subs.
Alfonso's Pizzeria
Another local pizza spot that I could not recommend enough is located more North in Tampa off of N. Florida Avenue. Alfonso's Pizzeria, a family-owned little spot was established in 1978. The restaurant's original chef, Alfonso, grew up in Sicily before moving to Manhattan where he started Gloria's, his first pizzeria (Gloria was Alfonso's for more than 38 years).
Alfonso's menu is humongous. They have a build-your-own pizza option or you can choose from their hand-picked topping combinations. Alfonso's uses a variety of cheeses to top their pizzas from mozzarella to ricotta, feta, and romano. Just a hint of their pizza options include:
Margherita Pizza
Garlic Chicken Parm Pizza
White Spinach Pizza: No sauce, Mozzarella, Ricotta Cheese, and Spinach
Patti Special Pizza: Bacon, Garlic, Jalapeno and Pepperoni
House Special Pizza: Pepperoni, sausage, meatball, green peppers, mushrooms, olives, and onions
The meatballs are hand-made and then sliced extremely thin, similar to a pepperoni before they are topped on the pizzas. It is a definite must if you choose to add on extra toppings. Their red sauce has a hint of sweetness that is balanced perfectly with the spices and salt by the current chefs, Alfonso's son, and his wife.
Now you cannot leave Alfonso's without something sweet because they have my FAVORITE dessert in Tampa Bay, the Brownoli. This dessert features two decadent, rich, fudgy brownies that sandwich homemade cannoli cream made with sweet ricotta cheese filling.
Little Italy's
Little Italy's Family Restaurant and Catering, located near the Tampa Premium Outlets, is a small family-owned Italian eatery. Little Italy has a wedding theme throughout the entire restaurant including fairy lights and photos to represent their owners, a couple with a dreamy love story that is living out their dream sharing their old Italian family recipes.
My favorite item on their menu here are their humongous calzones. These calzones are enough to share with a hungry family of 4. And the calzones are extremely well priced sitting at only $14-16. Each calzone on their menu is stuffed full of a variety of toppings both traditional and unique!
LITTLE ITALY'S CALZONE: Pizza Dough encasing house-made sauce Italian Sausage, Bell Peppers, Onions, Mushrooms, Pepperoni, and plenty of mozzarella cheese.
$16
CHICKEN PARMIGIANA CALZONE: Pizza dough folded in half and stuffed full of Chicken Parmigiana mozzarella melted over the pizza sauce.
$15
SPICY BUFFALO CHICKEN W/ RANCH DRESSING CALZONE: Spicy Buffalo Chicken and fresh mozzarella melted over Little Italy's Buffalo Sauce.
$15
TRADITIONAL CALZONE: Ricotta Cheese and Mozzarella Cheese
There are also plenty of other classic Italian dishes representing the family's of the owners. Their lasagna is absolutely like no other, layered with their fresh cheese, homemade sauce, and protein of your choice. Little Italy also offers vegetarian options such as their famous Eggplant Parmigiana and Eggplant rollatini! Recently, the restaurant expanded its menu to include several new items such as:
ALFREDO: Creamy Alfredo sauce served with linguine pasta.
EGGPLANT PARMIGIANA & PASTA: Grandma's homemade tomato gravy topped with Freshly breaded eggplant and mozzarella cheese
SPAGHETTI & MEATBALLS OR SAUSAGE: Grandma's homemade tomato gravy served over spaghetti as well as meatballs or sausage.
LASAGNA: Layers of lasagna noodles, ricotta cheese, mozzarella cheese, and homemade meat sauce, baked to perfection.
LOBSTA' RAVIOLI: Tender Maine lobster meat wrapped in handmade egg pasta. You can choose between Pink Sauce or Roasted Garlic Butter Shallot Sauce.
If you are looking for other small, local, family-owned restaurants in the Tampa Bay area, please follow me and check out my other articles!
With Love and Good Food,
College and Chocolate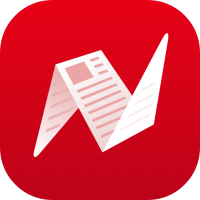 This is original content from NewsBreak's Creator Program. Join today to publish and share your own content.