Kristof's Kafe is a family-style little diner spot located out in Davie, Fl at 8912 W. SR 84. The Kafe is open every single day of the week from 8:00 a.m. to 3:00 p.m. Even on a rainy Tuesday Morning, every table in this restaurant was packed and more families were waiting outside on the sidewalk.
Kristof's Kafe kitchen staff has been together for more than 15 years and the front-of-house staff for 9. I love the care and hospitality that you can feel emanating from their website when the owners talk about their staff. They state, "our staff is considered family, and we wouldn't have the success we have if it wasn't for them".
While the kafe has been a staple for more than 15 years now, the chefs strive to stay up to date with the latest trends taking over the culinary world, creating each dish from scratch to order. On their website, Kristoff posted their Holiday schedule and you can see that of the entire year in 2021, they have only chosen to take off 3 days: Easter, Thanksgiving, and Christmas. You can come in for Mother's Day, Father's day, and even Christmas Eve lunch. They are open from 8 am to 3 pm so you have the option to stop in as soon as you wake up or grab a bite after a nice morning of sleeping in!
Their menu includes a variety of sweet and savory options for breakfast, lunch, and of course brunch (and even a few desserts too!!). You can pair your meal with some hot coffee and some freshly squeezed juice! The kafe is absolutely family-friendly (what kid wouldn't love a kafe named after one of their favorite Disney Frozen characters??) Here are a few of their menu favorites.
Kristoff Specialities: If you are a first-timer and looking for their fan favorites, check out their Kristoff Specialities.
Strawberry Stuffed French Toast and Banana Pecan French Toast
Homemade Corned Beef Hash
Biscuits and Gravy: Their famous biscuits and gravy are the star of the show during breakfast. The gravy is featured in several of their dishes including on top of their country fried steak.
Kristof's Not-So-Benedict: This twist on a classic also features their award winning gravy smothered over hashbrowns, bacon, eggs and biscuits.
Spinach and Feta Omelette
2-2-2-2: 2 eggs, 2 slices of bacon, 2 sausage links and 2 pancakes!!
Multigrain Pancakes
Kristof's Kroissant: This is my favorite thing on their menu!! The soft flaky croissant is loaded with an omelet full of 3 toppings of your choice.
Country Fried Steak
Cookies n Cream Waffle: Signature waffle loaded with crumbled cookies, cream and served with pecan putter.
Cakes and Eggs: You can't have a bomb breakfast without our two basic ingredients: pancakes and eggs. Kristof's pancakes are absolutely gigantic while still maintaining that perfectly fluffy, buttery, soft interior.
Steak and Eggs
Blueberry or Chocolate Chip pancakes
Cinnamon Challah or Deep Fried French Toast: these two menu items are on my list for the next time I am in! Challah bread originates in a Middle Eastern/Jewish background and is typically a very fluffy bread that is braided and served on momentous occasions.
Kristof's or Egg White Scramble
Broken Yolk Sandwich
Corned Beef Omelette
Burgers and Sandwiches: Burgers, sandwiches, and wraps are all served with fries or potato chips. If you are in the mood for something a little bit more savory or for lunch.
BBQ Brisket and Bacon Jam Melt: served with smoked beef brisket, grilled onions, bacon jam on grilled sour bread
Black Bean Burger: a perfect option for any vegetarian/vegan!!
Buffalo Chicken or Chicken Caesar Wrap
Chicken Salad Croissant: Served on their gorgeous flaky croissant
BIG BLT: this monstrosity has 1/2 pound of bacon
Kristof's also serves a few entrees including Grilled salmon or new york strip, country fried steak, and chicken marsala. Each of these entrees are served with fries, mashed potatoes or rice.
Desserts: Of course we can never end a meal without something sweet (unless of course you order that stuffed strawberry french toast)
Funnel Cake Fries
Chocolate Ganache Bundt
Brownie Sundae
Bread Pudding
If you are looking for true southern hospitality, you definitely need to put Kristof's Kafe on your list of must trys. This homey restaurant surrounds you with a warm, family friendly atmosphere. You will find a place staying on top of today's latest food trends, huge portions and reasonable prices. If you are looking for more local restaurants to support in Florida, please follow me and check out my other articles. I am moving to the South Florida area so there will be tons of new food content you will not want to miss!
Happy 4th of July! With Love and Good Food,
CollegeandChocolate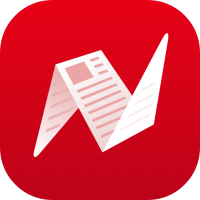 This is original content from NewsBreak's Creator Program. Join today to publish and share your own content.