Boba Tea has become the newest Starbucks coffee. It originated in Taiwan but has recently become incredibly popular here in Tampa. Its delicious huge menu of options entices people to splurge on their favorite drink more than once a week and for good reason. Boba tea consists of fresh tea, ice, sweetener, and boba (tapioca pearls that are either chewy or pop). Some of the teas are boosted with flavor syrups, milk, fruit, and other fun add-ins.
I actually just discovered Boba Teas a few months ago! I was always nervous about those popping bobs which I was not a fan of, but I could not recommend enough that you try it now. Honey boba is the classic boba that has quite the chew to it. It is the perfect change in texture while you are sipping on your drink. Some stores offer over 250 different versions of the tea. If you want to try boba again or for the first time here are a few of the most popular boba teas to try if you are overwhelmed at the sight of the huge menu of options!
Brown Sugar Milk Tea: This boba creation was popularized by a Taiwanese Boba company called Tiger Sugar as their signature drink due to the stripes that run down the sides of this beautiful creation. It is made with brown sugar caramel that has a deep toffee flavor, cold milk, and of course tapioca pearls. Funny enough there is no tea in this drink so this is definitely a drink for those who aren't big tea lovers but adore something sweet.
Taro Milk Tea: Taro is a root veggie that is similar to a potato or a sweet potato. It is quite starchy and has a mildly sweet taste. Most taro milk teas use the extract of taro to add a creamy and sweet flavor to the tea so don't be scared to think your drink will taste like liquid potato. A lot of people will describe taro milk tea as almost tasting like cookies and cream! Taro milk tea is typically mixed with taro, a sweetener such as honey, milk, or condensed milk, and tea. Different companies will use different teas to mix in with the Taro but black tea or green tea is most popular.
Fruit Iced Tea: There are so many different fruit flavors and syrups that you can add to your tea to flavor it exactly how you love it. Some of the fruit options are honeydew, lychee, mango, passion fruit, peach, plum, strawberry, and green apple
Fruit Slush: This is one of my favorites to hit that sweet craving. This slushie creation is perfect for the Florida heat when you've been out in the sun all day. It is made with fruit flavoring or concentrate and blended ice. Some of the different flavors have tea blended in as well. You can also make it into a smoothie at some boba locations in which they will add a non-dairy creamer to thicken the consistency!
1. Teastori
This boba shop recently just completely renovated its location right next to USF and it has been absolutely thriving. The store recently rebranded from Bobacup to Teastori to unify their store with their Gainesville location. Students and families from all overfill the store till they have to wait in line outside for one of the drinks here. Not only does Teastori serve boba here but they also have mochi ice cream and macarons of all flavors.
When you go inside, they have two touch screen ordering sites in which you can choose any drink that you want and customize it with add-ins such as boba, poppers, jelly, and you can sub your milk for soy or almond milk!
One of their most popular items here is an absolute winner for those who love two different types of tea and are stuck between which one to order. In comes their split cup. The split cups are broken into two separate compartments so you can order any two milk teas! We love this feature and it's the perfect way to end a date if you want to share a boba but with two different flavors.
Some of their favorites are:
Galaxy Limeade
Strawberry Lychee Slush
White Peach Tea
Caramel Latte Coffeeblast
Chocolate Peanut Butter Coffeeblast
California Dreaming Slush
2. Ding Tea Tampa
Ding Tea was opened on West Waters in Tampa in January 2020. The owners wanted to make their restaurant a place where you can escape from the craziness of everyday life. They pride themselves on serving every customer with a friendly and professional impression.
Ding tea is constantly trying new creations and bringing new items to their menu. Their most recent addition is brown sugar boba tofu pudding which I have not tried yet but it sounds amazing. Ding tea has a gorgeous interior with free wifi and music so you can bring any work, studies, or friends to relax and catch up at.
Here are some of their favorite drinks:
Grapefruit Honey Black Tea
Aloe Vera Kiwi Juice
Hokkado Oolong (Toffee Candy)
Taro Jasmine Green Tea Lattee
Brown Sugar Pearl Latte
Longan Milk Tea
3. 35 Below
35 below has made its mark in Tampa with 3 locations across South Tampa, North Tampa, and in Wesley Chapel. Not only do they specialize in Boba tea but they also have rolled ice cream. Rolled ice cream is made from scratch liquid cream that is spread thin over a frozen stone and rolled into thin bundles full of toppings of your choice! 35 below is even offering vegan rolled ice cream now.
Teas:
Green apple, guava, lychee, mango, passionfruit, peach, and more milk teas
mango, passion fruit, pineapple, strawberry, and more fruit smoothies/slushies
almond, coconut, coffee, matcha, taro, or thai special smoothies
Rolled Ice Cream
chocolate, green tea, strawberry, vanilla ice cream
cookies and cream
brownies mix
monkey business
tutti fruity
4. Moge Tee
Moge Tee has several locations all over the U.S. and for good reason. Moge Tee offers some of the most unique Boba drinks in Tampa, following the innovative new style tea techniques. Their menus are full of drinks that you have never heard of or considered the combination but they are incredible.
Moge tee offers a few different drinks with cheese foam which may sound unique but I have heard it is absolutely amazing! The cheese foam helps to balance the sweet tea with a savory finish. The cheese foam is made with milk and cream cheese and then topped with some salt.
Fresh Strawberry tea with cheese foam
Fresh Red dragon fruit tea with cheese foam
Fresh Mango Tea with cheese foam
Moge also offers Milk Swirl tea and milk teas such as purple yam bubble milk tea, taro bubble milk tea, and mango bubble milk. Their mango bubble tea is made with 100% mango jam, organic whole milk, pancake-like, and tapioca. They even homemade offer tofu pudding in both taro and red bean flavors.
Not only does Moge Tee sell boba but also a few snacks to pair perfectly with your drink of choice. One of these snacks includes a dorayaki. Dorayaki originated in Japan as a sweet treat made with two pancake-like confections which a sweet bean paste in between. Moge's menu includes the traditional red bean dorayaki, taro dorayaki, and even cream cheese and oreo dorayaki.
If you need a cold refreshing drink to cool down on one of these hot Florida days, go treat yourself to a boba at one of these incredible places!! If you are looking for other local restaurants to support in Tampa Bay, please follow me and check out my other articles!
Happy 4th of July! WIth love and good food,
CollegeandChocolate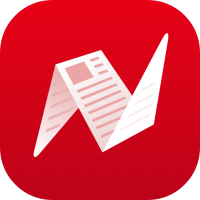 This is original content from NewsBreak's Creator Program. Join today to publish and share your own content.