From Pho to Ramen to Udon, Noodle soups are the best comfort foods. This noodle house has some of the best noodle soups that I have had in Tampa! It is the perfect meal for a rainy Florida day. JC Noodle House is definitely a place you do not want to sleep on. Their huge menus will accommodate large parties with tons of different appetites. The best part? It is so affordable and you are guaranteed to feel leaving stuffed.
If you are looking for some other delicious noodle soup restaurants in the Tampa area, I would highly recommend checking out my articles on Thinh An and Saigon Deli. These are a few other small local businesses that I adore supporting but there is nothing like these homemade noodles at JC noodle house.
JC Noodle House Restaurant offers authentic and delicious Asian cuisine (a combination of influences from Japan and China). The small local noodle house is located in Tampa, FL. off of North Dale Mabry. They have a huge menu including great brunch, lunch, and dinner options! They are open from 11 a.m. until 10 p.m. every weekday.
Shimp and Chicken Tempura
taco Bao: pork belly with scallion coriander, and yellow pickled radish. Bao buns are very soft steamed buns that serve as the "shell" to be loaded with pork belly and veggies. I love the idea of a taco bao!!
Fried calamari
aged tofu: I would highly recommend ordering this aged tofu. The tofu is served with a sweet sauce that is somewhat a cross between an eel sauce and sweet and sour sauce. It is absolutely amazing and I also used it to dip my pan-fried pork dumplings in!
pork dumpling
shumai: A traditional Chinese steamed dumpling stuffed full of pork, cabbage, and other veggies and wrapped in an egg wonton wrapper.
Ika Maruyaki: Grilled whole squid
Fried Rice and Fried Noodles: Classics at any dinner table that are sure to please all ages!
Calamari, shrimp, steak, vegetable or chicken fried rice
calamari, shrimp, steak, vegetable or chicken fried noodles
Lan Zhou Handmade Noodle: All of these bowls are also served in child size and served with vegetables, fried eggs, scallion, and coriander. If you are coming for some noodle soup, I always go for the Lan Zhou Handmade noodle dishes. These hand-pulled noodles are cooked fresh from the dough before settling in the hot broth that they are served in. You can top this noodle bowl with everything from beef belly to Chinese spare ribs.
Sliced Beef Belly hand-pulled noddle
Braised Beef and Beef Balls hand-pulled noodle
marinated beef hand-pulled noodle
lamb hand-pulled noodle
braised Chinese spare ribs hand-pulled noodle
sour and spicy beef hand-pulled noodle
vegetable hand-pulled noodle: enoki mushroom, kikurage mushroom, vegetable, bean sprout
Japanese Ramen: These Japanese ramen bowls also come in kid sizes. The Japanese Ramen is served with tonkatsu soup, half seasoned egg, bamboo shoots, dried seaweed, wood ear mushroom, bean sprout, corn, scallion, and sesame. If you are a lover of all things spicy, this is the menu for you! The kimchi ramen is topped with in-house kimchi and a bit of kick! You can kick it up at a notch with an extra spoonful of chili if you are brave enough.
Japanese Chashu Pork Belly Ramen
Miso Ramen with Shrimp, or pork belly
Chicken broth and chicken cha shu ramen
Jigokuku Chasu ramen: ramen challenge spicy
seafood ramen: shrimp, crab stick, squid, fish cake
kimchi ramen with pork belly
vegetable ramen: enoki mushroom, corn, bamboo shoot, bean sprout
pan-fried pork with shoyu sauce ramen
Bento Box: served with fried rice, soup, vegetable, fried shumai, vegetable egg rolls, and fruit. If you have never had a bento box, I like to think of it as the adult version of our childhood Lunchables. Each separate compartment comes with a different side and the main compartment comes with your protein such as the chicken katsu or shrimp tempura!
Chicken, shrimp, or salmon Teriyaki Bento Box
Chicken or shrimp tempura bento box
chicken or pork katsu bento box
Hibachi Entrees: Another Japanese staple, these hibachi entrees are cooked on a hot flattop and served with fried rice and veggies. This is the perfect meal for a date including their JC hibachi which comes with 4 different proteins, soup, salad, fried rice, and noodles!
Vegetable, chicken, calamari, salmon, shrimp, scallop, new york steak
JC hibachi for 2 people: Served with soup, salad, fried rice and noodle, chicken, shrimp, scallop, steak
So next time you are in the mood for a hot noodle soup on one of these rainy Florida Days, head over to JC noodle house. Hand-pulled noodles are 10 times better than any premade noodles that you will find at the store, and I promise you can taste the love and hard work that goes into every meal. This restaurant will be a hit with the family as the train comes along and delivers every bowl and box! If you are looking for more delicious and local restaurants to try in the Tampa Bay area, please follow me and check out my other articles!
With Love and Good Food,
CollegeandChocolate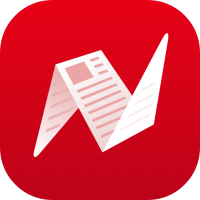 This is original content from NewsBreak's Creator Program. Join today to publish and share your own content.