The Lady and the Mug had her official grand opening on May 29th to fuel our caffeine addictions and provide us with some of the best coffee out in Tampa. This specialty coffee shop was opened by owner Aimee who strives to inspire, appreciate and accept everyone which I love for all of their guests. The Lady and the Mug has a location already out in Coral Springs that is thriving so she has decided to expand her business into Tampa and we cannot be more thrilled for her.
She is located out on 510 W Grand Central Avenue in Tampa. This is right next to Oxford Exchange, University of Tampa, and Hyde park! If you are out for the day shopping at the different boutiques in the area, then this is the spot for you to stop for breakfast, lunch, or even a snack on your way home! She has tons of coffee options but also hot chocolate and teas for those who are not a fan of coffee or the young ones that you have with you for the day.
I am so excited for the Lady and the Mug and their ideal location next to the University because a coffee shop is what every single college campus needs more of. I love to study while I am sitting in a little bustling atmosphere surrounded by the sweetest people and smells. There is nothing better than the smell of a hot pot of coffee for the day, especially while you are studying for finals. Not only is this near the University of Tampa but also USF's medical school as well as Tampa General Hospital.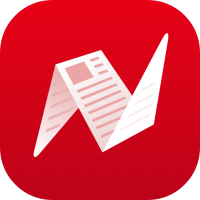 The Lady and the Mug coffee shop is open every single day. During the week she is open from 7 am-6 pm so you can stop anywhere from right before work till after work on your way home. But sometimes we also need that jolt of coffee late in the day to keep us up for our evening activities. On the weekends, the Lady and the mug are open from 8:00 am-6:00 pm on Saturdays and 8:00-3:30 pm on Sundays. She has tons of savory and pastry items as well on her menu besides coffee so if you are late, just stop by her little shop real fast and pick up breakfast and a pastry to hold you over until lunch! On the online website that they have established, there is a curbside pickup option as well that you can choose and they will bring it directly out to your car.
She has created a specialty coffee shop that is perfect for our South Tampa vibes. The interior of the is the restaurant is full of greenery and pastel warm colors to help you wake up in the morning. There is even a tree that has taken root in the ground of the coffee shop. It has nailed those aesthetic coffee shop vibes that you can Instagram all day long. It is the perfect hangout spot to come bring your friends. You can customize any of their coffees with specific flavors, milk preferences, and sweeteners! They offer whole, skim, half and half, almond milk, or oat milk.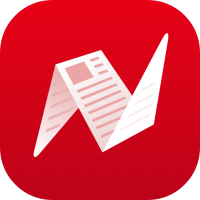 Then for flavors The Lady and the Mug has a ton of options to sweeten and flavor your coffee including sugar-free and sugar options:
SF vanilla
caramel
Hazelnut
white chocolate
chocolate
SF chocolate
Macadamia Nut
Honey Syrup
You can top off your coffee with whipped cream, creamer, or even CBD! Now, of course, we need to know what kind of coffees Aimee even offers! Here is a variety of menu items that you can customize with each of these additions. From what I have heard and read from their soft opening, everyone has fallen in love with the addition of oat milk into their coffees from this gorgeous cafe so I encourage that you try it and let me know how much you like it!
Menu: Let's take a look at what she sells!
Drinks: The coffees here are an absolute must. I personally am a huge fan of a good iced latte in the mornings as we are in this Florida heat. It is such a great way to wake up, especially if you add in the second shot of espresso in there. There are only a few places that offer Nitro Brew and every once in a while, The Lady and the Mug does as well so keep your eye out for what she has in stock!
Latte (iced or hot)
Tea Latte-I has never had a tea latte before but it is very similar to a milk tea in which you will add milk to a tea instead of adding it to your typical espresso.
Cold-brew: if you have never had a cold brew, go try it!! I always find a cold brew to be a lot smoother and richer than your typical hot coffee as the water has steeped in cold water for usually around a day or more.
Drip coffee
Iced Nitro Brew
Cappuccino
Hot chocolate: You can even order the Hot chocolate Kids Temperature which will be slightly cooler to keep it safe and delicious for the young ones.
Empanadas: Who doesn't love a fantastic empanada?? Aimee has several empanada flavors depending on what she has in stock by the time you make it over so I encourage you to get there ASAP! Even better, The Lady and the Mug offers several vegan empanada options as well for those who have dietary restrictions! She still maintains that gorgeous flaky golden outside with the savory interior even without butter.
Beef Empanada: a classic always
vegan empanada
vegan artichoke empanada
chicken chili empanada: definitely for all those out there who love some spice in their life
Pork and Pineapple: I've never had this before but I love the Hawaiian flavor combo!!
Sandwiches: If you want to stop here on your lunch break, Aimee has you covered with the best breakfast sandwiches, lunch wraps, and more. She has a combination of healthy items including her spinach and egg white biscuits as well as something a little more hearty like her spicy buffalo chicken wrap.
Italian Wrap
Turkey and Swiss with Mustard
Plain croissants, ham and cheese croissants, tuna salad croissants
Spicy Buffalo Chicken Wrap
Turkey and Apple Brie Wrap
Smoked Turkey and Swiss Sandwich
swiss, egg white and spinach everything biscuit
bacon, egg, and cheddar biscuit
chicken caesar wrap
Lorraine
Pastries and Desserts: Do I need to say more? A coffee shop pastries are always the absolute best and the Lady and the mugs are even better. Listen to that salted caramel chocolate chunk cookie that is calling your name and add one more to your order.
vegan carrot cake, strawberry tea cake, lemon pound cake, cranberry orange pound cake
chocolate chunk cookie
chocolate chip brownie (and gf option), killer peanut butter brownie, killer salted caramel brownie
macaroons (classic and chocolate)
peanut butter cupcakes, chocolate ganache cupcakes, salted caramel cupcake, cookies, and cream cupcakes, vanilla buttercream cupcakes, red velvet cupcakes
raspberry stuffed pillow cookie, chocolate crackled cookie
triple chocolate truffle cake
jumbo honey oatmeal raisin cookie
salted caramel chocolate chunk cookie
tiramisu Napolean bar
strawberry pillow mousse
cannoli
vegan banana coconut bread
vegan zucchini bread
Merchandise: She even started her own merchandise store with the Lady and the Mug logo, coffee phrases, and more! Head over to her website and check it out if you are interested in supporting one of our new local Tampa Bay business owners. I absolutely loved the cropped hoodie that she has online right now.
Crewneck Sweatshirts
Lightweight hoodie
Pullover hoodie
Muscle tees, t-shirts, tank tops
crop tops
cropped hoodies and cropped sweaters