So I wrote an article a couple of months ago featuring my favorite pizza places in Tampa but there are actually a ton more little family-owned pizzerias in the area than you would expect!! They all feature some of the best pizza I have ever had and they are all unique in their own ways. While we love our classic take-out pizza places, don't sleep on these smaller pizzerias. Their old secret family recipes are staying secret for a reason because they make pizza that is way too good to share! I have tried a bunch of new pizza places in the past couple of months that I want to share with you!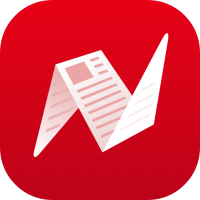 If you have other pizzerias that you love, leave a note in the comments of this article and I will make sure to go check them out as well! These are not in any particular order as I do love each of these places with a passion and believe that they are too different in styles and flavor combos to compare!
Lee's Grocery
This small little joint is located in a Tampa Heights neighborhood. It was founded in 1884 as a local grocery store but 4 years ago the owner decided to turn it into a local pizza and craft beer restaurant that is the best place to come hang out at on the weekends. The inside of the little grocery is lined with large coolers that are filled with the most amazing local craft beers and ciders. They also have a ton of different beers on tap. Bring your friends so you can order a variety of all of their different pies as well as a couple of baskets of wings. On the front of their menu, there is a classic and specialty section including their typical favorites (with the best names):
Hanging Garden: Spinach, Green Peppers, Red Onions, Artichokes, Mushrooms, Black Olives and Tomatoes
Don't Stand So Close to Me: Olive oil, garlic, red onions, black olives, artichokes, mushrooms, ricotta cheese, and mozzarella cheese
Minor Threat: Pesto Sauce, Mushrooms, Spinach, Jalapenos, and Feta Cheese
However, do not forget to check the back of the menu for their **SECRET** menu! Here Lee's has including some fun and unique pizza combinations you will not find on their menu online:
Lee's BBQ Sriracha Pizza: BBQ and sriracha base topped with mozzarella, bacon, caramelized onions, chicken, and that chili ranch spiral on top.
Kiki Do you love me?: Red Base, mozzarella, pepperoni, bacon, spinach, ricotta, and garlic.
Lee's is the best place to grab a drink and pizza with your friends, especially after a long day at work! The atmosphere is lively and relaxing and all the staff is so friendly.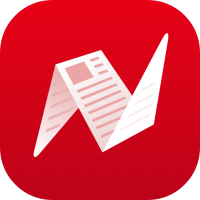 Harvest Pizzeria
This new pizzeria is owned and operated by Harvest Bowl on North Florida Avenue. They have decided to open up a sister restaurant right next door called H2 Kitchen which serves pizzas, pasta, wings, and hot subs. The owners of the new restaurant group are dedicated to bringing the freshest ingredients and everything is made to order by a chef who has such a personality. He is from Philly and takes extreme pride in all that he was making. While they have only been open for a couple of months, H2 Kitchen and Pizzeria offers a humongous menu.
One of the interesting items on the menu that I definitely plan on trying next time is their Build Your Own Chicago Style Pizza, There are very few Chicago Style Pizzerias in the area so I am intrigued to see if they live up to their authenticity! They offer a ton of classic and unique thin-crust pizzas as well. This is one of the pizza places that I come to pick up pizza from when my friends are over on the weekends because it always blows their mind!! The crust is painted with their secret "sauce" made with herbs, garlic, and lots of butter. They also have an absolutely massive calzone that is loaded with toppings and cheese and baked in their pizza open.
They've got a ton of different pizza items for meat lovers and vegetarians!
Meat Eater Calzone
Build Your Own Chicago Style Pizza with 5 toppings
Buffalo Chicken Pizza: Chicken, buffalo sauce, blue cheese, and mozzarella
Greek Pizza: mozzarella and feta cheese, kalamata olives, red onion, and fresh spinach.
Supreme Pizza: Pepperoni, Italian Sausage, Green peppers, onions, mushrooms, and mozzarella
Eddie and Sam's
Eddie and Sam's Pizza is the closest you can get to the Big Apple-style pizza places you can get in Tampa. Eddie and Sam's was originally founded in New York and was established in 1998 in downtown Tampa. Sold by the slice, you can walk through the line and search for the slice that calls out to you. Once you choose a couple of slices, Eddie and Sam's will throw that slice in the oven once more so it hot and fresh just for you. They have a huge variety of about every kind of pizza that you could want with every potential topping, almost 20 different pieces right in the store. These include red sauce and white sauce pizzas topped with different meats, veggies, and cheeses.
Eddie and Sam's also serve serves giant pizza rolls stuffed with veggies or meat and then filled to the max with cheese. Eddie and Sam's is located right next to Curtis Hixon Park so you can grab a slice of pizza and have a picnic with your family right along the riverwalk. Alongside their singular slices, if you are ordering for the whole fam or a group of friends, they can take care of you too with a 20" pie or a whopping 28" pie (yes that is more than 2 feet wide!).
Alfonso's Pizzeria
Alfonso's Pizzeria is a locally run and family-owned establishment that was established in Tampa in 1978. The restaurant is named after Alfonso, a Sicilian who started his own pizza restaurant, called Gloria's in Manhattan when he moved to America. A couple of years later he and his family set up their Pizzeria in Tampa on N. Florida in 1978 and are still here 40 years later. It is the perfect place to grab a pizza on your way into the city or if you are city folk, grabbing your favorite on the way out! I absolutely loved the atmosphere that you could tell was homey and comfortable. As diners and take-out orders were coming in, the restaurant owners, Marco and Brittany, knew almost all of their names.
This little family pizzeria has a humongous menu including pizzas, wings, subs, and pasta. If you are a pasta lover, I have to recommend that you order the lasagna which is homemade by Brittany and it is beautiful. But of course, we are here for the pizza and Alfonso's has got it down. Their crust is thin but has enough structure to keep it from flopping. The sauce is a very thin layer and its a very cheesy. Then they top it with premium ingredients including their meatballs which they slice quite thin like pepperoni.
Margherita Pizza
Garlic Chicken Parm Pizza
White Spinach Pizza: No sauce, Mozzarella, Ricotta Cheese, and Spinach
Patti Special Pizza: Bacon, Garlic, Jalapeno and Pepperoni
House Special Pizza: Pepperoni, sausage, meatball, green peppers, mushrooms, olives, and onions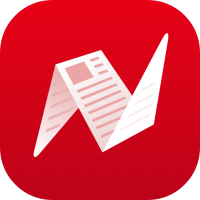 Always save room for dessert here because Alfonso has created this AMAZING Brownolli which is a cross between a brownie and a cannoli and it is life-changing. This dessert features two decadent rich chocolatey brownies sandwiches with a layer of their homemade cannoli cream. The cream was just sweet enough to complement the brownies but it did not overpower it so you had the perfect balance of chocolate to cream. Heaven in a bite.
New York New York
This is one of the best fast food-style pizza joints in Tampa. With multiple locations, you can enjoy them all over the Tampa Bay area and they have a huge menu so it's a one-stop trip to satisfy the entire family whether they like pizza or not. But they are for sure to love NY NY pizza. NY NY pizza is my partner's absolute favorite pizza because the specific cheese mix that they use melts so well in the oven for the best bite. The crust is very very thin so it's a floppy pizza but the crust on these pizzas is always cooked thoroughly and to perfection. They are always willing to substitute different sauces and toppings to make it exactly to your liking and the staff is so so friendly. Every single time I walk in, the wonderful employees will ask how my day has been and always offer a smile even after a long day. They now have many locations including one in Ybor City, Hyde Park, Riverview, Wesley Chapel, Tampa International Airport, and Carrollwood so you can enjoy it from all over Tampa.
Alongside their incredible pizzas, similarly to the other pizzerias, they offer a ton of different entrees including wings, pasta, and subs. But their pizza is by far my favorite thing here that I cannot bring myself to order anything else. Here are some of my favorite pizza combos that I have tried. NY NY will even make the specialty pizzas as half and half too!
The Shrimp Scampi Pizza with shrimp, garlic, and scampi sauce. This one was one of the best pizzas I have ever had in Tampa with its lemony tang and buttery finish.
The Buffalo Chicken pizza is loaded with chicken, hot sauce, mozzarella, and bleu cheese.
Chicken Alfredo: Grilled or fried chicken with alfredo sauce and mozzarella
Philly Steak and Cheese: Steak, mozzarella, onions, mushrooms, and peppers
Bruno's Pizza
Bruno's Pizza was actually the very first pizza place that I tried when I moved to Tampa and I have still been coming back ever since. This drive-through and walk-similar pizza place is located in North Tampa right next to USF similar to Eddie and Sam's, you can order pizza by the slice or as a whole pie. They are most famous for their classic cheese pizza however my favorite is the ultimate supreme pizza. This pizza is loaded with green peppers. olives, sausage, pepperoni, and onions and is covered in lots and lots of mozzarella cheese. How often can you find a drive-through pizza by the slice place?? Ever since I was a student, we have been walking up to their window to order a pizza to go. The owners always remember a face and even gave us a USF student discount every time! On top of the student discounts, they have plenty of other specials as well including:
1 large cheese pizza and a 2-liter soda for only $14.99
1 large cheese pizza and 10 chicken wings for $23.99
2 Large Cheese Pizzas for $24.99
For their pizzas, they have classic cheese, white pizza, meat lovers, supreme, vegetable, and Hawaiian Pizza! They also serve Philly cheesesteaks, Italian Hoagies, and the best stromboli!!
So if you need to run through a drive-through, order taking, or dine-in, one of these pizza places has a pizza that you are going to love! I highly encourage that you go and check out a local family pizzeria before you pick up the phone to order your chain pizza because there is so much more love and generations of family secrets poured into each crust and sauce. If you are looking for more local family restaurants to support, please follow me and check out my other articles!!
With love and good food,
CollegeandChocolate