If you have never had gumbo, it is a creole dish based in a strong stock with shrimp, sausage, celery, peppers, and onions. To thicken it, the French were famous for their "roux", a very simple mix of flour of butter that simmers for about an hour until it becomes thick and a deep brown color that makes gumbo taste almost creamy.
Gumbo is most well known from Louisiana but the recipes and flavors have begun to make their way down to restaurants in Tampa. Here are a few of my favorite places in Tampa, Dade City, and Clearwater to get Gumbo but I am sure there are tons of other local restaurants that make it as well! Let me know in the comments if you have ever had Gumbo in Tampa and where from! It has quickly become one of my favorite dishes to order off of a menu and I've even tried making it at home (but these restaurants make it way better than I do).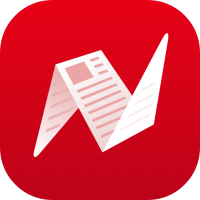 Zydeco Brew Werks
This is one of the closest places you will get to the soul and flavor of New Orleans as you can in the Tampa Bay area. Zydeco is located in the heart of Ybor City, a thriving nightlife part of the Tampa Bay area. The inside of the brewery is incredible. There is a huge bar, plenty of seating, and an upstairs area for those who prefer to socialize and drink! There is gorgeous steelwork all over the interior of the brewery that gives it a classic industrial feeling, a true embrace of Ybor City. As a brewery, Zydeco of course is known for its brews and cocktails. Just a little sample of the huge selection that they offer includes:
Their newest IPA of the year is a fruity invention, brewed with Mandarina Bavaria, El Dorado & Amarillo hops for notes of intense tangerine, citrus peel, and pine.
Purple Lambo: You have never seen anything so pretty. They created this blackberry and blood orange sour in a chardonnay barrel. It is quite tart and fruit. I haven't tried this one yet but just by the flavors, I know it will be right up my alley.
Easy Rider Red: This is Vienna-style lager, a sweet, caramel malt flavor that and that ends with the perfect clean note. It is one of their best sellers!
Truly, I have to admit this is one of my top recommendations because the food here is incredible. I tried Gumbo for the first time last year and ever since, I order it every time I see it on the menu. the gumbo at Zydeco is out of this world. Zydeco has nailed this in one of the best dishes in Tampa. They also have a buffalo shrimp po boy, creole flatbread with crawfish, andouille, asparagus, remoulade, and an Italian cheese blend. The next time I have a chance to visit Zydeco, I would love to try the Shrimp Mac n Cheese which is made with shrimp, andouille, Monterey jack, and it is baked with bread crumbs for a nice crunchy top.
Shell Shack
Shell Shack was founded by Co-Owners and CEOs Dale and Matt, who have known each other for 27 years, in 2013 in Dallas, TX. Shell shack serves up a huge variety of seafood dishes including, but not limited to, fresh crab, shrimp, and crawfish. Most famously, the seafood is served "boil" style where it is marinated in a delicious blend of spices, boiled, and then served with a bib and a large bowl. Pair the seafood with a delicious specialty cocktail that takes you directly to a day at the beach, and end it with a sweet bite and you will have found your new favorite restaurant. After opening 8 successful restaurants in Texas, Dale and Matt have officially gone nationwide, across the country, and into Florida. Their new Clearwater location is located on 27001 US Highway 19N on the outer edge of the Westfield Mall.
Their famous Gumbo is very lightly seasoned with Okra, veggies, Chicken, and Sausage and served with a small scoop of rice. It was the absolute best way to start a meal and unique to this area in Florida. Owner Dale proudly explained that in Texas, people are very specific about how they like their Gumbo seasoned, and he would rather lightly season it and allow people to add more in until they hit the level that they would like. He personally said that he enjoys the gumbo with no rice and an extra amount of Louisiana hot sauce.
For the main course, Shell Shack is most famous for its seafood boil. A seafood boil is a large plate that consists of a variety of different shellfish, such as crab, snow crab, king crab, crawfish, and shrimp as well as potatoes and corn, and then seasoned with a marinade that took these restauranteers two and a half years to perfect!! To order, you first will pick out your seafood, then your flavor (naked, cajun, garlic, lemon pepper, kitchen sink), and then your heat level (mild, medium, hot, diablo) so you can personalize it completely to your liking! Lastly, pick your extras such as sausage, potatoes, or corn. The best way to enjoy it is to go all in.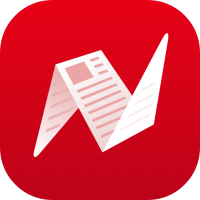 Green Door on 8th
Green Door on 8th was started by Greg and Lindsey Fowler out in Dade city and has since become one of the city's hottest restaurants every night. The couple started there in the restaurant in the old city market building as a New American Eatery with a huge and unique menu as well as a fully stocked bar. Their restaurant mission is dedicated to God, family, community, and excellence. I love traveling out of the city every once in a while to see what smaller restaurants you can find around Tampa because the food out here is made with so much heart and soul.
Green Door on 8th serves lunch, dinner, and Sunday Brunch. They have tons of different sandwiches such as their chicken and swiss ciabatta served with creole mustard and aioli. Their DC po'boy is loaded with fried shrimp, lettuce, tomato, and tartar on sauce on a brioche bun.
What I want to encourage you to try however are their house specialties. The green door has a car city gumbo made with fire-grilled chicken, smoked sausage gumbo, slowly cooked, and served with steamed rice. Tying alongside this creole theme is a crawfish etouffee made with creamy crawfish stew and the Jambalaya which is made with grilled shrimp, andouille smoked sauce, peppers, and onions.
So if you have been looking for a good creole restaurant with a bowl of gumbo over rice, I highly recommend checking out one of these restaurants! Every one of these spots has perfected its recipes for the perfect spice levels. If you are interested in trying out other local restaurants in the Tampa Bay area, please follow me and check out my other articles! I am on a mission to find the best food, hidden foodie spots, and family-owned businesses to support and share them with you!
With love and good food,
CollegeandChocolate