Alfonso's Pizzeria is a locally run and family-owned establishment that was established in Tampa in 1978. The restaurant is named after Alfonso. Alfonso grew up in Sicily and then moved to the United States in 1970. He started his own pizza restaurant, called Gloria's in Manhattan 3 years later after he moved to the US. This little restaurant was named Gloria after Alfonso's beautiful wife who he has been married to for 38 years.
Lucky for us, the family decided that Tampa offered incredible opportunities so, in 1978, Alfonso and his family moved the business to Tampa. Alfonso taught his 3 sons his family craft and now near 5 decades later, the restaurant is still completely a family business. And you can tell from the true love and soul that is kneaded into every pizza crust. These recipes have not changed from Alfonso's original recipes and are now being carried out by the youngest son in the business, Marco, and his wife Brittany. These recipes are top secret (sad for us) but it's just more of an excuse to skip cleaning the dishes and go out and order a true family pizza!
The pizzeria set up in North Tampa on N. Florida in 1978 and has not moved since. It is the perfect place to grab a pizza on your way into the city or if you are city folk, grabbing your favorite on the way out! Alfonso's Pizzeria is a little secret foodie spot that the Tampa food scene loves but it's time to truly share these family secrets with the whole world!!
While we were dining in, I absolutely loved the atmosphere that you could tell was homey and comfortable. As diners and take-out orders were coming in, the restaurant owners, Marco and Brittany, knew almost all of their names. It felt like you were eating in their home and I could go again and again! But if that's not convincing enough then hear out their insane menu!!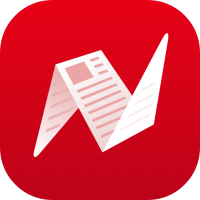 Appetizers: If you are ordering pizza for your friends before the game, you cannot go without grabbing some appetizers as well. Alfonso's has these gorgeous garlic knots that are buttery, flaky and so soft. Dip them in their homemade marinara sauce made with fresh wholesome ingredients and you have an absolute winner. I would pair your garlic knots with one of their classic greek salads loaded with feta, tomatoes, olives, veggies, cucumbers, and even potato salad (which is something I only have just recently tried on salad and I now love it. Here are some of their incredible appetizers:
Chicken wings
Garlic Knots and Garlic Bread
Meatball/Sausage Appetizer
Onion Rings
Jalapeno Poppers
Mac Bites
Pizzas: We all know you are here for the pizza so here are just a few of the expansive menu of choices!! You can build your own pizza on top of the thin pizza crust with a huge variety of toppings or you can go for one of their combinations that they have built themselves. They come in several sizes from mini if it's just you for the night all the way to "sic" which is an XXL pizza. Alfonso's uses a variety of cheeses to top their pizzas from mozzarella to ricotta, feta, and romano. I think one of my favorite parts about this restaurant is that they truly have their roots from NY because they serve regular, Sicilian, and white single slices so you can stop in for lunch on your break to satisfy that pizza craving you've been having. The manager told me that you have to judge a pizzeria on their cheese pizza which she was so proud to serve us and for good reason because it had the perfect layers. The crust was slightly thicker than a typical NY crust so it held the toppings well and did not sink under the toppings.
Margherita Pizza
Garlic Chicken Parm Pizza
White Spinach Pizza: No sauce, Mozzarella, Ricotta Cheese, and Spinach
Patti Special Pizza: Bacon, Garlic, Jalapeno and Pepperoni
House Special Pizza: Pepperoni, sausage, meatball, green peppers, mushrooms, olives, and onions
On their house special pizza, Alfonso's has their homemade meatballs which are sliced thin like pepperoni and then layered onto the pizza. These meatballs absolutely make the pizza. You could definitely order a 1 topping pizza with just meatballs and adore it.
Entrees: If you are going to an entree, I would highly suggest going for that lasagna. Homemade by Marco (the third son of Alfonso's) wife, Brittany. This lasagna is absolutely incredible. It has the perfect balance of ricotta cheese, sauce, and mozzarella to top it off. Alfonso's does offer dine-in so you can order this and eat it hot and fresh right in the restaurant! I want to order an entire pan of this to keep in my freezer with me at all times.
Lasagna
Ravioli
Baked Ziti, spaghetti, or baked spaghetti (each with meatballs or sausage)
Eggplant or Chicken Parmigiana
Calzone with Ricotta and Mozzarella Cheese
Stromboli
Alfonso's also creates an incredible calzone and stromboli if you love the enclosed pizza style better! You can use the same fresh ingredients of your choice and they serve them with a side of that homemade marinara sauce for dipping.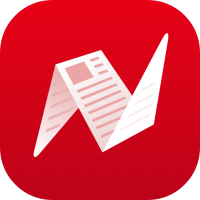 Hot Heroes and Deli Sandwiches: They have a mixture of everything here including their hot and cold sandwiches. I have never had one but they look absolutely decadent. We are a huge fan of Philly cheesesteaks so I will definitely be ordering one of those next time I come in to see how it compares to my other favorite sandwiches in Tampa! (Check out my article on the Best Phillies in Tampa if you are looking for inspiration:)
Meatball, sausage, Eggplant, or Chicken Parmigiana
Philly Steak: Steak, American Cheese, Chopped Onions, Green peppers, and Mushrooms
Submarine: Ham, salami, swiss cheese, lettuce, sliced tomatoes, oregano, salt and pepper, oil and vinegar
Cuban: Ham, salami, pork, swiss cheese, pickles, mayo, and mustard
Desserts: Okay pay attention to this part because I am usually the person that says we are full and we do not need the dessert menu. BUT YOU NEED IT HERE. Alfonso's has created this AMAZING Brownolli which is a cross between a brownie and a cannoli and it is life-changing. This dessert features two decadent rich chocolatey brownies sandwiches with a layer of their homemade cannoli cream. I typically do not like cannoli because I am not a fan of the mixture of sweet and ricotta cheese but this hit on a different level. The cream was just sweet enough to complement the brownies but it did not overpower it so you had the perfect balance of chocolate to cream. Heaven in a bite.
Cannoli
Brownie
Brownolli
Zeppoli
Smore's Pizza
The Zeppoli is also a personal favorite of mine. These Italian donuts feature a dough much like pizza dough that is fried and then topped in powdered sugar. If you have ever had a beignet before, this is much like that except slightly doughier!
Next time you are in the mood for some pizza, definitely go check out Alfonso's family and his secret pizza recipes because you are by far going to fall in love with them. Pizza is one of those foods where the more local you support, the better it is going to taste and this is no different. The cozy atmosphere, gorgeous greenery, and delicious pizza will have you staying all night. The pizza has the perfect thin crust with that cheesy gorgeous pull and of course tons of flavor. If you are looking for more local restaurants to support, please follow me and check out my other articles on local Tampa foodie spots!!
With love and good food,
Collegeandchocolate