Food halls have become one of the hottest food and social trends across the country in tons of different cities from Atlanta to New York to Columbus to Tampa. A food hall is a compilation of small food stands, bars, coffee shops, and ice cream parlors. Depending on where you are, sometimes some other little stands and stores offer specialty items!
These are by far one of the easiest places to suggest heading over to when deciding what to do with your friends on a weekend night. The large diversity of the different restaurants that compose each hall make it easy to satisfy every tastebud and of all ages. They have prepped with tons of indoor and outdoor seating as well as lawn games, stages and live music, dog-friendly areas, and events of all sorts.
Tampa and the surrounding areas have quickly jumped on this trend so we have tons of different places that we can choose from. During the quarantine period, many of these halls had to shut down for a period of time so it is wonderful to see that the businesses are back!! Every weekend, there are lines out the door and the parking lots are packed to capacity so you know you do not want to miss out.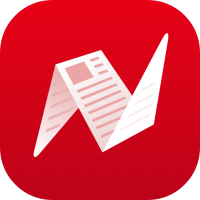 1. Armature Works
As one of the most popular destinations in the Tampa Area, this gorgeous vintage-styled warehouse has been transformed into a humongous food hall with over **** stands. Armature works are located right on Riverwalk on the Bay. The Riverwalk is Tampa's famous sidewalk that runs all along the water. There are restaurants, bars, hotels, businesses, and everything in between set up along this walk so there are tons to do with the whole family.
Within Armature Works itself, there are tons of food vendors to choose from. Here are just a few of my favorites but there are tons more to choose from!
Empamama's is one of the first places that I would recommend that you try from armature works. They specialize in Empanadas with a twist. The dough is fried to absolute golden, buttery perfection and then stuffed with fillings that I have never had in an empanada before. These fillings include:
Buffalo Chicken: A classic that you definitely have never had in empanadas style before.
Cheeseburger: This honestly tasted like a McDonald's Cheeseburger in an empanada dough and I am so here for it.
Tampa Empanada: This Tampa-inspired empanada is composed of all your favorite Cubano toppings fried within the empanada dough.
Butcher and Barbeque: Butcher and Barbeque are for those meat lovers out there serving up the best cured and house-smoked meats using a combination of Korean and southern, American bbq flavors. All of their beef is Florida-bred and grass-fed from Steelbach cattle raised in Kenansville, FL. They also serve classic pulled pork, burnt ends, kickin' wangs, and spare ribs. You can order it as a platter, on a sammie, or a burger. Of course, any good BBQ place has to accompany their meats with sauces. Butcher and barbeque have 4 main sauces.
K.C. Sweet: molasses, sweet and smokey
Texas Heat: spicy, smokey, and tangy
Carolina Gold: mustard base, sweet, and tangy
Alabama white: mayo base, savory and tangy
Pair it with a side of their locked n loaded french fries with pulled pork, KC sweet sauce, gochujang sauce, sour cream, cowboy candy, and cheddar.
Bake N Babes: If you are looking for the most aesthetic dessert spot in Tampa, then you will have to order a milkshake from Bake n Babes. This adorable little shop specializes in Baked Goods and desserts that are will definitely impress. And every month you can try something new because they switch up their milkshake of the month! It could be topped with a cheesecake slice, cotton candy, cupcake, cookies, candy, or everything in between!
Dharma Fine Vittles: This vegetarian restaurant specializes in modern, chic comfort food using wholesome, environmentally friendly ingredients that are of course 100% only taken from plants. They have a Dharma Fried "chick'n" made with a blend of 11 different secret herbs and spices, hand-breaded, and then served with homemade biscuits.
Armature works also have plenty of bars in and outside of the large warehouse where you can grab a couple of drinks at a table out on the lawn with your friends and enjoy the breeze alongside the riverwalk. If you are looking for something a little more formal there are also several full-service dining restaurants in Armature works now including Steelbach, oak and ola, M. Bird, Stone's trow and Ulele is right next door.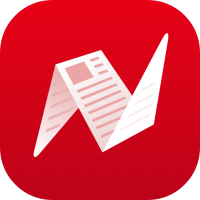 2. On the Fly
This is the newest food hall that opened up in the St. Petersburg Area. If you have stopped by and read any of my articles before, you will know that I admire the Ciccio Business group. This corporation has opened several of the best, new spots in Tampa Bay including Taco Dirty, Fresh Kitchen, Luv Child, and Better Byrd. With their new food hall, you can grab something from each one of these places all in one spot. The Ciccio company decided to put their hands in on the Food Hall game by providing a place where you can visit several of their restaurants all in one location and I absolutely love it. They have the perfect southern comfort vibe to their restaurant for a perfect picnic on a Sunday Afternoon. Here are the restaurants that they have currently comprising their food hall:
Taco Dirty is definitely my favorite Build Your Own Bowl place in Tampa. Their Mexican-inspired bowls have the heartiest ingredients that comprise the taco bowls that will blow your typical chains out of the water. You can choose avocado and mole noodles, avocado and citrus rice, chips, salad as well as your classic rice bases to get you started. Then their AMAZING vegetables will make you forget that you are eating healthy including the buffalo fried broccoli, roasted balsamic Brussels, mushrooms, and onions mix. Finish it off with a protein of your choice ( my favorite is the citrus chipotle chicken) and that lime jalapeno sour cream and you've got a healthy, hearty and happy bowl to fill you up.
Better Byrd: If you are in the south, of course, you know that we take pride in our fried chicken and this spot does it right. Better Byrd has gluten-free battered fried chicken served on buns in bowls or as tenders. Order it alongside their homemade Frescas, teas, and even kombucha!! If you are looking for the best sandwich on the many, I have to recommend the Mac and Byrd buttermilk gluten-free fried chicken, jalapeno bacon mac and cheese and served on a bun. Best part? It's only $6.99!
Fresh Kitchen: One of the most booming restaurants in Tampa, this is my best friend's favorite place. As another Build-Your-Own-Bowl restaurant, these geniuses have created healthy customizable bowls that are perfect for an on-the-go lunch.
3. Sparkman Wharf
Here's a concept that is few and far between but SO COOL. Shipping containers as food halls!! Sparkman wharf is set up right next to the cruise ports on the water and has old shipping containers that have been reconverted and constructed into little food stands for restaurants to cook in and serve out of! \Sparkman wharf has tons of little restaurants that have set up containers alongside each other so there's something for everyone of all ages. Here are a few of my favorites out at Sparkman!
Flock and Stock: This southern-inspired container is serving up our favorites including their most wanted burger the Hugh Heifer. This monstrosity is a blend of sustainable grass-fed beef patty, swiss cheese, bacon jam, sauteed shrooms, and truffle oil. They've also mastered the buttermilk fried chicken sandwich with maple bacon, pimento cheese, and bread and butter pickles!
Jeni's Splendid Ice Creams: This nationwide sensation has made its way to Tampa Bay with Jeni's unique flavors that will make you do a double-take when looking at the menu (sweet corn ice cream??). I grew up in Ohio so there was Jeni's right down the street from me and I would always order the brambleberry crisp which had a mixture of berries swirled with waffle cone chunks in a vanilla ice cream base.
Naked Farmer: This incredible company orders all of its ingredients from small or medium-sized farmers within our own Florida region to build a better food system. From here they showcase their menu around the wholesome veggies. If you want to try out Naked Farmer, I would go with the southern comfort: farro with spring vegetables, mac n cheese, charred broccoli with lemon and garlic, seasonal beef, and topped with a spicy harissa dressing.
Sparkman Wharf has an entire stage coupled with a large bar, bowling alley, and plenty of spaces for fun events every single weekend. They've got everything from group fitness in the morning to live music to trivia nights. And it's dog friendly so your pets can come to join in on the fun weekend activities!
4. The Joinery
This new Food Hall out in Lakeland has been open now for a little over a year is now completely booming. The parking lots and all surrounding spaces are full on the weekends and there are lines at every booth. For more information on this Joinery, please follow me and check out the last article that I wrote dedicated to all of the different restaurants that you can find there! This is one of my favorite food halls because of how beautifully decorated they made the interior design of the warehouse.
If you are looking for other local restaurants and things to do in the Tampa area, please check out my other articles! I am here to support local and eat good food and it is my mission to help share the little hidden spots that I find with you!!:) Let me know in the comments if you have tried any of these places and which are your favorites!
With love and good food,
CollegeandChocolate