3 Daughters Brewing
This family-owned brewery is located in St. Petersburg and is actually the first brewery I ever visited in the Tampa Bay area. 3 Daughters is now one of the largest independently owned breweries in the state of Fl. and you can find their beers and ciders all over from restaurants, to food hauls to your local liquor store. If you go onto their website, they have a tab designated "beverage finder" where you can find exactly where to get the drink of your choice.
A group of long-time family and friends opened this business together and over the years have accumulated tons of different flavor profiles that make this a one-stop-shop to please everyone at your party. The lawn is always popping here with live music, fun outdoor games like giant Jenga, and bean bag toss.
3 Daughters is extremely passionate about giving back to the Tampa Bay and St. Petersburg communities as well. Located just a few miles away from the beautiful Gulf, they strive to represent themselves as a leader in sustainable practices that minimize any potential harm to the environment including where they source all of their ingredients, their waste, energy, and emissions. In their recent campaigns, the company has given away over 75 cases of beer to those frontline workers both in the military and the healthcare field who deserve a night off.
In special remembrance of their Grandfather, Lieutenant Colonel Bruce Wells Harting served 20 years in the army, including 2 tours in Vietnam, 3 Daughters Brewing an American Wheat Ale called the Tango Yankee. Since the creation of this iconic beer, the company dedicates an annual nominee as their Hero to thank those who are brave and humble enough to sacrifice their lives to serve our country.
Now, what kinds of drinks do they offer here at 3 Daughters? Here are a couple of fun ones that they offer!
Drafts
Strawberry Berliner Weiss
Tropical Hefe
Maple Bacon Stout
Now it's quite hard to choose my favorite brewery in all of Florida BUT 3 Daughters does offer the most extensive number of ciders that I have ever seen sooo they may come close to taking the win.
Raspberry Lemonade
Rose
Cucumber and Lemon
Key Lime Cider: This is by far my favorite cider that I have ever had. I tried it first down at Armature Works, as it was the cider that they were offering on tap. This cider tastes exactly like our Florida favorite, Key Lime Pie, in a drink. It is sweet and tart, almost like spiked apple juice. They do offer it in a can, but it is definitely best on Tap.
I feel like hard seltzers have taken off recently, being one of the most popular drinks that all people of different ages will order. 3 Daughters is definitely keeping up with the demand. They have a ton of different options including:
Pineapple Mango Sunset: If you are a fruity lover, this is the seltzer for you. While these seltzers are not mixed with lemonade like many commercial seltzers, the natural sweetness comes through from the fruit for a perfect balance.
Watermelon Hard Seltzer
Key Lime Margarita Hard Seltzer
If you are out in St. Pete visiting for the day and are looking for a good place to pick up a 6 pack to enjoy while laying out on the beach, then definitely head to your nearest store and look for one of these amazing six-packs by 3 Daughters. You can also pick up the different ciders in cans as well!
Beach Blonde Ale: this one is all time favorite of my family. Every time go that they go to the beach they will make sure to stop and pick up quite a few cans of this. While slightly bitter, it is a nice light beer that matches perfectly with a beach trip.
Florida Orange IPA: Representing our state well, an orange-infused beer is perfect for all occasions.
Obviously, I am a huge foodie so 3 Daughters is also the perfect place to stop for a well-rounded meal. They've got your classics for while you're sitting around the table with your friends such as pretzels, guac and queso, smoked fish spread, hummus, and buffalo chicken dip. If not reason enough to come to check out 3 Daughters Brewing Company, check out these deals that they offer during the week:
Monday: All Burgers $5
Tuesday: $5 Quesadilla of the Week
Wednesday: Build Your Own Mac N Cheese
Thursday: $5 BBQ pulled pork sandwich
Friday: If you buy a handheld, you get a pint for free.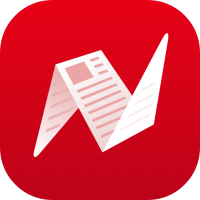 7venth Sun
Did you know you can get a degree in fermentation science? The owner of 7venth Sun Brewery, Devon Kreps, graduated from Oregon State University in this program, studying the microbiology and science behind food fermentation. After graduation, she began her career at Anheuser-Busch until a few years and tons of experience later, she had the opportunity to open her own craft brewing company in Dunedin, Fl. in 2012.
This is a place full of good times, friends, drinks, and food trucks. Greatly loved by the local community, and her team expanded the brewery into a second location in Seminole Heights near North Tampa.
What I loved about reading their story are those little details that you don't typically think about. 7venth Sun wrote about how the actual architectural design and locational components had a huge impact on the different brews that they produce. Smaller spaces mean smaller batches but a wider variety of different flavor profiles. Being in Florida, we have so many different citrus fruits that have made their way into some of the recipes. They have pages and pages of different brews that they offer, everything from on tap to bottle. Here are just a few of the most popular items on their expansive list of brews:
Mangrove Double IPA: This hoppy beer, 10% ABV, contains small notes of sweetness and ends with a crisp that will leave you wanting more after every sip.
Graffiti Orange American Pale Wheat Beer: If you are not so much a fan of bitter beers, I would highly recommend checking out this sweet, fruity creation. This Creamsicle wheat beer is aged on whole vanilla beans and laced with orange peels to bring you back to those orange popsicle delights when you were little.
Score with Cheerleaders: 7venth Sun brewing was originally very inspired by the Berliner Weisse beers and for good reason. This fun beer is extremely crisp, fruity, and has that funky, sour/tart ending...sounds like a cheerleader to me.
Zombie Killer: Now personally, I always go for a cider first because I have a huge sweet tooth and I adore fruity drinks. This cider is infused with honey and cherry to give it that that perfect blend for people like me. The best part?? They keep it on tap all year long!!
Zydeco Brew Werks
This is one of the closest places you will get to the soul and flavor of New Orleans as you can in the Tampa Bay area. Zydeco is located in the heart of Ybor City, and if you ask any Tampa Native, they will tell you that this is one of the most lively places you can explore. If you are looking for a brewery to tour or bring your family, I do recommend that you check them out during the day as Ybor becomes a city of nightlife, cities, and parties till the sun rises again.
The inside of the brewery is incredible. There is a huge bar, plenty of seating, and an upstairs area for those who prefer to socialize and drink! There is gorgeous steelwork all over the interior of the brewery that gives it a classic industrial feeling, a true embrace of Ybor City.
Truly, I have to admit this is one of my top recommendations because the food here is incredible. I tried Gumbo for the first time last year and ever since, I order it every time I see it on the menu. the gumbo at Zydeco is out of this world. If you have never had gumbo, it is a creole dish based in a strong stock with shrimp, sausage, celery, peppers, and onions. To thicken it, the French were famous for their "roux", a very simple mix of flour of butter that simmers for about an hour until it becomes thick and a deep brown color that makes gumbo taste almost creamy. Zydeco has nailed this in one of the best dishes in Tampa. They also have a buffalo shrimp po boy that is out of this world.
But you didn't come here to hear me talk about my favorite food places, so what kind of drinks does Zydeco Brew Werks offer?
Their brews include a huge variety, here are some of the fan favorites (Information on flavor profiles from their Instagram:):
Their newest IPA of the year is a fruity invention, brewed with Mandarina Bavaria, El Dorado & Amarillo hops for notes of intense tangerine, citrus peel, and pine.
Purple Lambo: You have never seen anything so pretty. They created this blackberry and blood orange sour in a chardonnay barrel. It is quite tart and fruit. I haven't tried this one yet but just by the flavors, I know it will be right up my alley.
Easy Rider Red: This is Vienna-style lager, a sweet, caramel malt flavor that and that ends with the perfect clean note. It is one of their best sellers!
Savage: Golden ale fermented with notes of white grapefruit juice & very strong acidity. This is an OG at Zydeco and for good reason.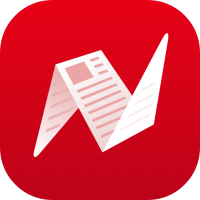 Not only do they have a huge sampling of brews but Zydeco also has a huge handcrafted cocktail menu in which they use such creativity to make something you have never had before.
French 75: Hennessey, fresh lemon, simple syrup, and topped with champagne
Blackberry Amaretto Sour
Banana Man: Hennessy, Brugal Rum, banana liqueur, lime, simple syrup & pineapple juice.
If you are looking for food and drinks, Zydeco is absolutely my recommendation for you. Ybor is a stop in Tampa that you do not want to miss (including all those Cuban pastries mmm) so next time you are in the city stop in at Zydeco Brew Werks!!
Florida Avenue Brewing Company

This last one is one of pride and joy. Florida Avenue Brewing Company started in 2010 however with such popularity and incredible drinks, they have outgrown their old location! But they are keeping the name to represent their starting point, right on Florida Avenue.
Their new brewery is located up in the Lutz area right by the Tampa premium outlets. This area is growing so fast and I am so excited that there is a new brewery to add to the fun! Florida Avenue Brewing is a family-friendly taproom with plenty of outdoor seating and games for the kids to enjoy.
Of course one of the best parts of any brewery is touring the backroom and seeing where the magic happens. You can smell the yeast and the oak of the barrels that lined the walls. Florida Avenue Brewing COmpany is hoping to open up their tours soon so make sure to sign up on the website for notifications so you are ready to make a reservation. You do have to be 21 because this tour provides you with LOTS of samples.
So what exactly are you going to get to try?
Passion of the Heights: This American Wheat is infused with hibiscus, rose hips, citrus zest, and a little bit of cinnamon.
Guava and Passionfruit: A Berliner Weisse inspired brew made with malted wheat, German Pilsner malts, lactobacillus cultures, guava, and passion fruit
Lager: A light lager, hoppy beer that is toasty, nutty, and a little sweet.
Now if you have made it this far, you probably know by now that I love my ciders and Florida Avenue has a homemade apple pie cider that takes you right back home. It is tart and sweet all in one and I could drink it all night long.
So check out one or all of these breweries and let me know what you liked best in the comments! What are your other favorite breweries in the Tampa/St. Pete area? We have so many and it is the best way to support locals while simultaneously getting your drink on. If you are looking for other local Tampa bay restaurants to support, please follow me and check out my other articles!
With love and good food (and beer!),
CollegeandChocolate