Taco Dirty
If you are a lover of all things tacos, then this is the place for you. Taco Dirty is one of the hottest spots in Tampa specializing in build your own tacos and bowls with bomb flavor profiles and things that you would never expect.
Taco Dirty and Fresh Kitchen (coming up the net) were both started by a group called Ciccio which now owns quite a few local restaurants in the Tampa area. This group definitely knows their food because they operate some of my favorite restaurants in the area in including The Green Lemon, Daily Eats, Cali, Water + Flour, and Better Byrd!! Taco Dirty has two locations, their OG in SoHo in South Tampa and their new location in the newest food hall in St. Petersburg!!
Now let's build a bowl together. If you are questioning why you would choose Taco Dirty over your typical casual Chipotle or Moes, hear me out. Avocado and Mole Noodles. These noodles are absolutely insane, they are packed with that creamy, slightly citrus flavor and will have you going in for a second and third bite so fast. I ordered these noodles with the avocado citrus rice and it was heaven, not to mention, these give your bowl a beautiful green color as its base.
Mexican spice rice, avocado citrus rice, Brown Rice (the classics of course)
Turmeric Yellow Rice+green peas (a Taco Dirty spin on traditional Mexican Rice)
Tortilla Chips (Do I hear loaded nacho bowl?)
Shredded lettuce (sometimes we just need a refreshing salad in this Florida Heat)
chilled avocado and mole noodles (UM YES MY FAVORITE)
For your veggies, you can load your bowl with peppers, mushrooms, Brussel sprouts, and/or black beans. They also have fried buffalo, avocado broccoli which is *chef's kiss*. If you can tell, Taco Dirty loves avocados...I mean who doesn't?? For proteins and meat options, Taco dirty has covered allllll of the bases. Look at all of these options!!
Citrus Chipotle Chicken, Grilled Lime + sour Orange Chicken, Verde Chicken or Cripsy Fried Chicken strips
Lemon Grilled Shrimp
Grilled Steak
Roasted Pineapple Pork
Verde Mole Tofu
Black beans
Vegan Mushroom and Chorizo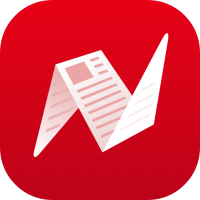 You will finish off your bowl with a sauce of your choice and your favorite Mexi Things such as pico de gallo, guacamole, corn salad, cilantro, jalapenos, queso (yessss!!), and lime jalapeno sour cream. They have so many different options of queso:
Cotija cheese
Shredded Queso Chese
Warm Queso Cheese
Warm Vegan Cauliflower Queso
If you are in the mood for a Mexican Build Your own Bowl, head over to Taco Dirty!! You can order the bowl for in or go and you can load up tacos in the same way instead! Don't forget every Monday is also Meatless Monday so you can get a bowl for 20% off if you go vegetarian!!
2. Fresh Kitchen
Fresh Kitchen is my favorite spot to stop for something on the go that will never make you regret eating out. All of their bowls are so nutrient-dense with tons of options and delicious flavor combinations. Fresh Kitchen recently opened up their newest location right in New Tampa which is perfect for students who live in the USF area!
To order one of their build-your-own bowls, you will first pick your size bowl.
The Four bowls come with 2 bases, 1 veggie, 1 protein, and 1 sauce
The Six bowls come with 2 bases, 2 veggies, 2 proteins, and 1 sauce.
If you want to finish your bowl in the restaurant, the four bowls are the perfect size however I always like to go big because they have too many different options to limit myself to just one veggie and one protein!! Unlike most commercial BYOB restaurants that just serve white rice, Fresh Kitchen offers a variety of options! These include:
brown rice, citrus rice, power rice, or coconut ginger rice
spinach salad
kale slaw
sweet potato noodles
cauliflower potato mash
I absolutely love the coconut ginger rice. The coconut gives the rice a little sweetness and creaminess and then you get a slight zing from the ginger. The sweet potato glass noodles are made from sweet potato starch and when they are cooked, give a translucent glass appearance.
The veggies at Fresh Kitchen are on a new level. If your childhood self were to try their parmesan broccoli, you would've fallen in love with that gorgeous green vegetable right at the start. The basil mushrooms and roasted brussels sprouts will also leave you satisfied and so happy.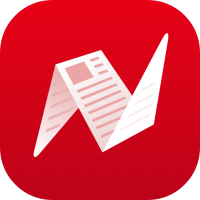 Now, of course, we cannot have a meal without our protein of choice. I always go for their grilled citrus chicken (this has a beautiful tang that balances it perfectly). But they have tons of options including vegetarian/vegan/pescatarian-friendly items!!
BBQ chicken (the sweetness of the sauce is sooo good)
chilled Caprese tofu (vegan and incredibly marinated!!)
herb grilled steak (every boyfriend's favorite)
roasted salmon (loaded with healthy fats that add the finishing touch to your meal)
almond baked chicken (This is one of the most unique chicken breadings!)
3. Harvest Bowl
Harvest Bowl on North Florida Avenue. Harvest Bowl is known for its fast, casual bowl options that are comprised of healthy, fresh, wholesome ingredients including sweet potato, wild rice, quinoa, kale, and kalamata. They are owned by a pair of the nicest sisters that I have ever met and who are truly dedicated to introducing unique and delicious items to the Tampa Food Scene. Alongside their huge counter of ingredients to design your perfect bowl, they have a market with items and drinks from all over the world. They also have a pizzeria right next door that makes the BEST Philly Cheesesteaks in the Tampa area in my opinion.
Harvest Bowl has your classic bases including Jasmine Rice, Brown Rice, and sweet potato noodles. But they also have bases that you will not find anywhere else including spiced Lentils, Veggie Quinoa, and their House Mix. If you have never tried lentils as a base, I would not toss the idea to the side. They are quite tender, similar to the texture of rice except they are loaded with protein (18g in 1 cup!!).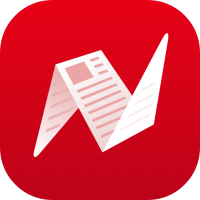 But the true star of the show at Harvest Bowl is their protein. I am a HUGE fan of falafel. I used to work at a Greek Restaurant so I could eat falafel every day and be a .happy person. Harvest Bowl is the only restaurant in Tampa where I have found a Build Your Own bowl place with falafel as an option and it is crispy on the outside, and moist on the inside. If you are looking for something a little more "meaty" they have got something for you as well including:
BBQ Chicken
Mediterranean Seasoned Chicken
Authentic Falafel
Pulled Chicken
Seared Tofu
Grilled Filet Tips
Lemon Pepper Shrimp
Cedar Plank Salmon
I have not tried the Lemon Pepper Shrimp or Cedar Plank Salmon but they are next on my list to try next time I am in Harvest bowl because they looked and smelled absolutely delicious. Their regular bowls come with 2 veggies of your choice including Sauteed Mushrooms, Golden Chickpeas, Balsamic Brussel Sprouts, and Sea Salted Sweet Potatoes. I love that they offer sweet potatoes as an option because it is full of Vitamin A (344% in 1 cup!), complex carbohydrates, and fiber that will keep you feeling full for the rest of the day. The sea salt adds a perfect contrast to the sweet natural profile of the veggie.
To top off your bowl, they have tons of Greek-inspired items such as Cucumber Tzatziki, Tomato+Cucumber Salad, Crumbled Feta, and Zesty Hummus. Then you have to get saucy with the lemon-herb tahini, sriracha ranch, or roasted garlic caesar.
Harvest bowl has a huge menu and it is definitely the best Build Your Own Bowl place for a large party. Harvest bowl has made an entire list of signature bowls in which they have tried and tested some of the best flavor combos using their fresh, whole ingredients. They also have tons of other menu possibilities such as brunch, acai bowls, gourmet desserts. If you have a sweet tooth, order that sea salt caramel cheesecake.
4. The Poke Company
The Poke Company is Tampa's newest poke spot. Poke is the king of Build Your Own owls and the Poke Company has nailed their concept. Originally from the East Coast, Florida Premier FC President, Anthony, decided to open up his own franchise here in Tampa. He has dedicated this new Poke place to be a spot where athletes, families, dates, and all those in between can come and get a healthy, fresh and satisfying bowl.
They are now located on E. Kennedy Boulevard in a little center that is absolutely perfect for grabbing a bite to eat. The Poke Restaurant sites below two large downtown Tampa living buildings. The mini-city center has a full bar with tons of TVs, a gelato joint right next door, the City Dog Cantina, Pour House Brewing, Late Start brewing, Publix, and even the Stageworks theatre.
You will begin with either a bowl or a sushi burrito. If you have not seen a sushi burrito, they will use seaweed as the "tortilla" to wrap the sushi rice and fillings to form an epic handheld creation. Not only is it aesthetically gorgeous, but it tastes like a sushi party in your mouth with every bite.
Their bases include white rice, brown rice, mixed greens, or even cauliflower rice. The protein options at the Poke Company include Ahi Tuna, Salmon, Spicy Tuna, Steak, Chicken, Steamed Shrimp, and even tofu for a vegetarian option! The Poke Company strives to source the best fish for you. But if you are not a fan of raw fish, do not turn your head to a poke bowl! Their chicken, steak, shrimp, and tofu are all marinated with tons of flavor that will have you yelling to the work about how much you love Poke Bowls.
Unlike most Build Your Own Bowl places, instead of just adding all the toppings directly on the bowl, the Poke company will mix them in a separate bowl and then add them on so you will get a bite of everything in every spoonful (chopstick full if you are fancy). You can also add in as many veggies and toppings as you want instead of only choosing 2! For your mix in veggies, you can choose from cucumber, edamame, sweet onion, cilantro, Jalapeno, and hijiki seaweed!
What truly makes Poke bowls my favorite are the toppings: the seaweed salad, krab salad, masago, wasabi peas, pickled ginger, and pineapple. Then you can drizzle as many or as little sauces all over your bowl as you wish:
EEL sauce (this one is a favorite of mine because it is sweet, made from soy, mirin, and sugar)
Thai coconut cream
Spicy Mayo (a classic sushi dressing that will bring your sushi burrito to the next level)
Avocado Lime
Wasabi Aioli (Props to those who love spicy food!!)
Spicy Miso
Carrot Giner
Sweet Chili
All of these bowls are the perfect way to treat yourself on a Florida Summer day. You can load those bowls up with anything that you want and it makes it so easy for the family because each person can customize to their liking. They are healthy, packed with flavor, vitamins, and the best macros. If you have been to any of these places, let me know in the comments which one is your favorite! Or if you have another favorite here in the Tampa Bay area let me know and I will go try it out! If you are looking for more local Tampa restaurants to support, please follow me and check out my other articles!
With Love and Good Food,
CollegeandChocolate