Joshua Fisher, a middle schooler that was diagnosed with Acute Lymphoblastic Leukemia when he was 2 and a half years old. Thankfully, over 3 years and 1200 chemo treatments later, Joshua became cancer-free and has been in remission ever since. He was such a happy and bubbly kid with a smile that could light up the room. You never would have known the struggles that he went through for a large part of the beginning of his life. His family was at the Poke Company's event to share their experience as well as spread awareness about their nonprofit organization that is proving to truly make Tampa Bay a better place. The owner of the Poke Company has also been cancer-free for a few years now and has been donating part of his new restaurant's profits back into the Fisher's incredible project.
Throughout Joshua's journey, his family looked for ways in which could they could connect with other people in the community through camps and retreats. The Fisher's looked to build relationships and use resources that could help provide a network of support during those tough treatments, financial burdens, and stresses that cancer brings. Unfortunately at the time, there were no retreats offered in the Tampa Bay area so they went up to New England for a pure opportunity to spend time together as a family through faith and fellowship. This experience truly changed their lives and they were so thankful for the lifelong connections they made with others in the cancer community as well as within themselves.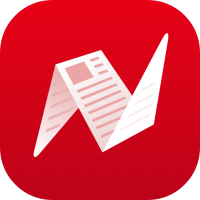 Since then, the Fisher's have created the BayStar Family retreat. Their mission:
"We believe in the power of family and fellowship. Our mission is to provide families with a child battling cancer a unique faith-based all-inclusive retreat experience"
As Tampa Bay's first and only faith-based retreat, the Fisher's strive to provide a place where families can feel the stress lifted off of their shoulders and take a vacation together, unfortunately, some of which may be the last vacation they can experience as a family. They have created a place in which families facing pediatric cancer can connect outside of the hospital. '
So what do the retreats entail?
Baystar's retreats are typically around 4 days and 3 nights. To make it as relaxing as possible, all the meals, accommodations, and activities are included. They host a group session for the parents called Common Grounds in which they can share their journeys with each other and Star Groups for kids that include activities, games, swimming, and other fun activities. The parents also get a little break and alone time: Moms are treated to a nice spa trip and the Dads enjoy a fun golfing trip. Faith-based devotion and worship occur every morning and every night ends with a fun activity such as glo-putt, s'mores, and laser tag.
I think we all agree that every single cancer patient's family deserves a trip like this.
Volunteer
People around the Tampa Bay area can also experience this retreat and help the Fisher's vision:
"To provide a place where families fighting a similar battle with cancer can spend time together making memories without the worry of costs while building a life-long support community. Baystar family retreat wants to be the light during the fight by providing faith and community fellowship services and support to all pediatric cancer patients and families in Tampa Bay."
Volunteers who are are 5 years or older can attend the treatment and support a family as a sponsor, partner, and friend. While you serve, your meal and stay will be included. Volunteers assist with meals, clean up, and hosting all of the meetings. But most importantly they will create a very dear connection with a pediatric cancer family and of course, participate and play in all of the fun games and events!
Donate
Due to the safety and well-being of the families that they want to connect with, the BayStar Family Retreat has withheld hosting retreats until it will be safe to return to doing so. They expressed how excited they are for it to open up again, and they hope that it is coming soon. But they have not stopped spreading awareness, raising money, and creating some epic events for the future.
They recently partnered with Tampa Bay Sporting Clay's and West Armory to put on a "Shoot for the Stars" inaugural clay shoot. Other events and fundraisers that they have hosted around the Tampa Bay area include:
20% of proceeds from Kendra Scott's purchases in Hyde park
High Hopes Scavenger Hunt in Ybor City
Community Support Tastes Great at PDQ
BayStar's latest donation campaign is working to find 100 families to pledge a donation of $100 that would allow them to host 100 families on a retreat weekend to create 100 amazing moments. As so, they have named this campaign the "100 Amazing Moments".
tThe Fishers had the opportunity to share their story at an event hosted at the newest Poke Company that is located off of W. Kennedy in Tampa. This restaurant was opened by Florida Premier FC President Anthony Federico. As a cancer survivor himself, it was incredible to see a local business supporting such a dedicated organization to bringing love and faith into the Tampa Bay area. For more information on this newest Poke spot, please check out my article on his restaurant. Those poke bowls are some of the best "build your own bowl" restaurants in Tampa Bay with healthy, protein-rich, and vitamin-dense options for the whole family to enjoy! They also have this key lime pie ice cream that is the best way to celebrate our Florida roots.
If you are looking for other incredible organizations, restaurants, and small businesses to support in the Tampa Bay area, I would love you to follow me and check out my other articles. I am a huge advocate of finding the best places for you to eat in Tampa Bay and have plenty of restaurant recommendations for the best food in Tampa. Thank you so much for reading!
With love,
CollegeandChocolate