If you have ever been to an Asian Bakery before, you know it is not your typical bakery. The items are unique, delicious, and a wonderful mix of sweet and savory. And the best part is that they are always so well priced! It is the best place to stop on your way to work or to bring some treats home for the family on Saturday morning breakfast. Thankfully Tampa has us covered with quite a few delicious little Asian Style bakeries!! Here are a couple of my favorites.
Sugar Dusted Donuts. Image Obtained from Sweet Buns Bakery Website.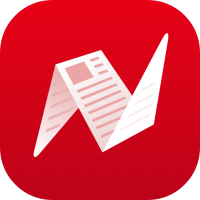 Sweet Buns Bakery
Sweet Buns Bakery is located right near USF on E. Fowler Avenue. They are a self-serve Asian Bakery stocked full of the most amazing sweet and savory baked goods as well as cakes, breads, and even Japanese Cheesecakes. Sweet Bus is dedicated to preserving the art of hand-making premium desserts amidst the mass-marketed grocery store items. As a self serve bakery, when you walk in the door, you can immediately pick out the goods that you want. All you have to do is pick up a tray and a set of tongs and load up with all the goodies that you can carry. Just a few of their huge variety of items include both traditional and nontraditional items such as:
Taiwanese Sweet Pineapple Buns
Ham and Cheese Buns
Coconut Buns
Chinese Sausage Buns
BBQ Pork Buns
Egg Custard Tarts
Cookies and Cream Buns
Pizza buns
Image Obtained from Sweet Buns Bakery Website.
All of these items are extremely well priced, most of the buns did not even exceed $2 each. Once you are finished loading up your tray, you bring it up to the front and the wonderful staff will help you check out. Up here at the checkout, you can also grab one of the famous wiggly Japanese cheesecakes. These cheesecakes are much more light and airy than a typical dense cheesecake.
Sweet buns also have one of the most gorgeous varieties of cakes that are perfect for special occasions. And they come in tons of beautiful designs that can be found on their website. Asian Bakery cakes are known to be frosted with fluffy whipped cream and topped with fresh fruit. They are not as sweet as typical American-style birthday cakes however that only makes them more lovable by people of all ages. I highly recommend coming out and checking out this little spot if you are looking for something quick on your way to work, a cake for your Grandmother's birthday, or finally getting the chance to try a jiggly cheesecake!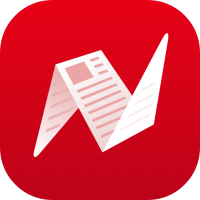 Thinh An
Thinh An is one of my favorite Asian Vietnamese restaurants in Tampa because of their absolutely incredible food, pho, boba bar, and on top of that they have a bakery and hot bar right in their restaurant as well!! Similar to an Asian-style bakery such as Sweet Buns, they have baked items steamed pork buns, red bean buns, and fried pork buns.
But they also have a ton of different items that you wouldn't find at your typical Asian Bakery such as chocolate croissants, cream cheese croissants, Mango croissants, brownies, sponge cake, etc. Due to the historical colonization of Vietnam by the French in the late 1800s, there is a strong French influence on a lot of Vietnamese food hence the huge variety of croissants that are offered here. These croissants are a little bit denser than your typical french croissant but they are so soft and buttery. I sometimes go to Thinh An just for their chocolate croissants because they are my favorite dessert in the Tampa Bay area.
They also sell Asian "donuts" which if you have ever had one, you know are amazing. It is simply a fried piece of dough that is either all the way through or hollow and then it is dusted in sugar. Similarly, they also have the Asian "churros" which my mom adores. They are long pieces of fried dough that can either be filled or also dusted with cinnamon sugar for a nice crispy outside and soft chewy interior. I do warn you, these items are so addicting!! Thinh An also has sesame balls with mung bean, savory toast topped with ham and cheese, and pork empanadas!
Also in this little bakery area, Thinh An offers lots of their menu items to go so if you want to bring some items home to eat for lunch the next day, it is easy peasy. In their hot bar area they have:
fried tofu with lemongrass and chili (4 pieces for $1.00)
fried tofu with mushroom (4/$1.00)
fried vegetarian eggrolls ($1.00)
fried pork eggroll ($1.00)
fried shrimp and pork eggroll ($1.25)
caramelized catfish in a clay pot
Spring Rolls filled with BBQ pork, shrimp, or other proteins
Again, even their bakery is well priced. I ordered 5 croissants to go with coconut, apricot, chocolate, cinnamon, and cream cheese, and my total was only $8.00. This is the place to come for both dinner and dessert or Sunday Brunch all in one!
Fortune Star Bakery
Located right down the sidewalk from China Yuan is a little Asian Bakery called Fortune Star Cafe. It is hidden in the corner, and they do not even have a website therefore it is a rare but absolutely delish find if you end up stopping by!
This is the most traditional of the Asian Bakeries on my list. A few years back, I visited Taiwan and the items in this bakery feel the most authentic and similar to the items that I was able to try out there! The staff here is extremely friendly and will always greet you as you walk in the door. The restaurant is very clean and they offer 1 bun free for every 5 that you order. Therefore you will get 1 dozen for the price of 10!
If this is your first time visiting the bakery, I would highly recommend heading to Fortune Star first thing in the morning because everything is baked fresh that day and will be sold out before you know it.
Their traditional bakery items include a ton of different items that are both sweet and savory. Their cream buns and the dried pork buns are my personal favorites that I get every single time that I go but honestly, all of them are incredible. I tried to recreate the coconut buns that they sell but it is not possible to make them as delicious and cheap as they do (not even $2.00 for a bun!).
milk custard bun
egg custard
red bean cake
sponge cakes
roast pork bun
hot dog buns
They also have a pastry case full of cakes, tarts, and mousse! One of the bakery's specialties is these beautiful cakes. The sponge of these cakes is extremely light, airy, and fluffy and then it is topped with a whipped cream frosting that is not overly heavy or dense like your typical buttercream from the grocery store. Their cakes are topped with fresh fruit and there is also fruit layering the inside of a lot of the cakes as well. They can customize each cake for whatever occasion you are celebrating! They also have crepe cakes which are layers of crepes, icing and filling to create a 50 layer masterpiece that is beautiful when it is sliced. If you are looking for a smaller cake or just simply a slice for yourself, the pastry case is full of options including:
Japanese Passion Fruit Mousse Cake
Fruit Tarts
Matcha Mousse
Coffee Cake Roll
Matcha Oreo Mille crepe Cakes
Duain Mille Crepe Cake
Honeydew Cake Roll
Not only does Fortune Star have the entire bakery but a huge drink menu if you stop in here for coffee and a pastry on your way to work. Some of their drink items include:
Taro Milk tea
Thai tea
Strawberry, mango, watermelon, kiwi, honeydew, or pineapple smoothies
coconut milkshake
You can also add boba (tapioca pearls) to any of the drinks!
So if you have never tried an Asian Pastry item, I would strongly recommend you head over and check one of these places out. They have some of the most unique items (sometimes they will throw you out of your comfort zone but you will be surprised at what you discover that you like). If you are an Asian Bakery Conoisseru and simply looking for a good bakery in the Tampa Bay area, these are a few of my favorites. If you are looking for other Tampa Bay local restaurants to support, please follow me and check out my other articles on restaurants in the area!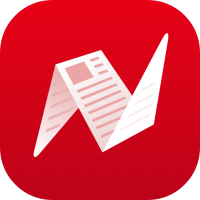 With love and good food,
Collegeandchocolate