Throughout the pandemic, it has been absolutely amazing to see people come together to support our local Tampa Restaurants. If you are looking for some local Tampa Bay Asian restaurants, then look no further than these incredible spots from those looking for a warm bowl of noodle soup to dim sum and of course those with a sweet tooth for some Asian Bakery items. Here are two of my absolute favorites but there are tons of other options in Tampa as well that I have listed at the bottom. There are even Asian Pizzerias and Korean Fried Chicken options!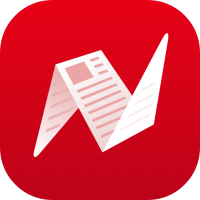 China Yuan
China Yuan is our go-to Cantonese restaurant in the Tampa Bay area. China Yuan offers a huge variety of different menu items including dim sum, traditional Hong Kong dishes, and seafood dishes. They even have a farm out in Plant City where they grow some of their fresh ingredients. They are a great restaurant to stop for weekend brunch or Friday night dinner and they are very family-friendly. They were voted the best Chinese Restaurant in Tampa Bay for good reason.
I love coming to China Yuan for dim sum. If you have never had dim sum, it's often a family-style served meal with tons of small dishes that are placed on a circulating table in the middle so the whole table can enjoy a little bit of everything. China Yuan makes every dish fresh and it comes out piping hot. Some of my favorite dim sum dishes on their menu include:
Shrimp, Beef or Roast Pork Rice Paste
Shrimp and Scallop Dumplings
Steamed Spare Ribs
Fried Chive Dumplings
Siu Mei
If you are in the mood for a large entree, there is a huge menu just for you as well. They have a barbeque, shellfish, fish, squid, frog, pork, lobster, and crab. And they use all of these proteins to create some insanely amazing dishes. If you are a fan of Chinese BBQ like I am, I would highly advise ordering their crispy roast duck which is cooked to perfection as well as their BBQ spare ribs which are the best in Tampa!
Another traditionally Asian style of meal is called Hot Pot. Typically Hot Pot is served as a boiling pot of broth and then veggies and meat on the side that can then be placed into the hot broth to cook and eat as you go. It is a great way to customize a meal. At China Yuan, they do cook all of your food before they bring it out but their hot pot combinations are incredible, and then you do not have to do any work. They have combinations such as:
Braised Fish Fillet and Bean Curd
Garlic Pork Brisket Bean curd
Curry Beef Brisket in Hot Pot
braised Lam and Dry Bean Curd in Hot Pot
If you are intrigued to know if they have one of your favorite traditional Chinese dishes, do not be afraid to ask! One of the things that really stuck out to me on their website was that they stated, "If you don't see what you want, ask! We can prepare almost any dish". I absolutely love that they would take the time to create something that they do not typically serve just to make sure all of the customers are happy and get exactly what they want. Their menu is so big however, there is definitely something for everyone. It is the perfect place to come for any occasion, casual or formal, and with people of all ages. I have been before with my little cousins all the way up to my grandparents and no one was disappointed.
Also, right next door to China Yuan is a little Oriental Bakery with traditional Asian Cakes, Asian Baked goods, and tons of good deals. If you are celebrating a birthday, what we love to do is plan a nice dinner over at China Yuan and order a cake that we can pick up and bring over to end the meal! It's the perfect way to celebrate.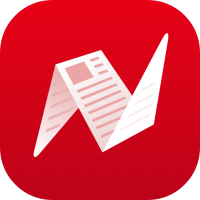 Saigon Deli
Saigon Deli is one of those small "hole-in-the-wall" restaurants where once you find it, it will become a staple. The portions here are humongous and your bill will be half the price of what you would've expected that it would be. Every single person working at the restaurant is working twice as hard and the food will blow your mind. They are a Vietnamese restaurant serving up Pho, Bahn Mi, Fried Rice, and a ton of other dishes.
To start your meal or to complement your food, Saigon Deli offers a huge boba drink menu. Boba drinks usually come as a smoothie or a milk tea over ice and then tapioca pearls are added to add a little pop in with your sips. Saigon deli is known for tons of different and unique boba options such as:
Durian Smoothie with Boba
Green Apple Smoothie with Boba
Mocha Smoothie with Boba
Strawberry Smoothie with Boba
Coconut Smoothie with Boba
Taro Smoothie with Boba
And this is not all of them!! There are so many options but that Durian one catches my eye. Durian is known as one of the smelliest fruits in the world and people either love it or hate it. Next time I stop in, I may have to try this and see if I love it! Once you have a boba drink in hand, it is definitely time to order. I would highly advise you to start with some of their egg rolls or spring rolls. Egg rolls are wrapped in a wonton wrapper and then deep-fried. Spring rolls are a healthier option, as they are stuffed with fresh veggies and protein and then wrapped in rice paper. Both of these are amazing, especially when you order them with their famous grilled pork which is so good!!
Then for entrees, they have tons of options. I have never been disappointed with a dish from here. One of the chefs even walks around every so often and checked in on us to make sure we were enjoying our food. The Pho Noodle soup is my go-to because their broth is absolutely incredible. I always like to order food at restaurants that I cannot make at home, and this broth is 100% not replicable. It is the perfect balance of salty and savory. Some of the other dishes that we have tried and loved are:
Beef stew with noodles or bread
Stir-Fried Tofu, beef, seafood, or chicken with vegetable
Grilled pork, tofu, grilled shrimp, lemongrass beef, or chicken vermicelli noodles
tapioca noodle soup with pork, shrimp, and crab paste
chicken, beef, meatball, tofu or, seafood pho
Duck Bamboo Soup with Noodles
If it's warm outside or you are looking for something to grab on the go, I would go for the Bahn Mi sandwiches which are made on freshly baked bread and then stuffed to the max with a bunch of different protein and veggies. The bread is nice and toasty and adds the perfect crunch of crust to the soft interior and savory meat. Their Bahn Mi options include:
cold cut pate liver sub
grilled pork sub
pork skin sub
meatball, tofu, chicken, or beef sub
Each of these Bahn Mi sandwiches is about 10 inches long and only $3-$4. It will be the cheapest and yummiest sandwich you have ever had. Right next door, there is a Vietnamese market that is co-owned by the restaurant where you can get a variety of different Asian Grocery items as well once you are done with your meal!! Right now at the end of March, they have fresh dragonfruit and mangoes, red bean ice cream, and all of the ingredients you can buy to try to make your own spring rolls at home!
If you are looking for a new Asian Restaurant to try I would highly recommend these two which are some of my favorites. However, there are tons of other options for restaurants that you stop by as well including:
Yummy House on 2620 E. Hillsborough Avenue: They are another incredible place to stop for Dim Sum and one of the most popular places to eat in Tampa Bay
Bamboozle Cafe on 8502 N. Armenia avenue: This is a great place if you are looking for a healthier Asian restaurant to try out. They specialize in Vietnamese fusion food.
Gangchu on 6618 N. Nebraska: This new Korean Restaurant just opened last month and they specialize in Korean Fried Chicken that is extra crispy and served with a variety of sweet and spicy options including my favorite Gochujang sauce.
Thinh An on 8104 W. Waters: I have written about this Asian Hotspot a couple of times because I adore their entire restaurant, atmosphere, and incredible bakery!!
Mei's Pizza on 2692 E. Bearss Avenue: This Taiwanese pizza place has some insane combination including a General Tso's Pizza and Braised Pork Pizza
Ho Ho Choy's on 1441 E. Fletcher Avenue: This restaurant just released new cajun seafood and a Chinese food menu that looks delicious!
So next time you are in the mood for some incredible Asian food, do not sleep on these restaurants. You will fall in love with the quality of service and food that you receive, especially for the price! If you are looking for more Tampa Bay restaurants to support, please follow me and check out my other articles!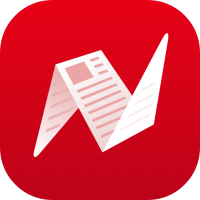 With love and good food,
Collegeandchocolate