1. Mr. and Mrs. Crab
The idea of Mr. and Mrs. Crab was created only 9 years ago when the owners decided to bring a blend of Louisiana-style seafood and Asian ideas into one restaurant in Florida. A seafood boil is known to be a blend of spices, lemon pepper, garlic butter, and lots of cayenne pepper to coat a large amount of all different types of seafood in one bag. Specifically, to add in a little Asian influence, Mr. and Mrs. Crab up their seasoning blend with some Szechuan spices as well to give a unique and truly delicious flavor. Of the restaurants on this list, this blend is my favorite for sure.
At Mr. and Mrs. Crab, you can order one of their combos including:
COMBO A ($35.95): ½ lb Snow Crab, 1 Lobster Tail, ½ lb Shrimp
COMBO B ($28.95): 1 lb Blue Crab, ½ lb Shrimp (no head), ½ lb Sausage
COMBO C ($40.95): ½ Blue Crab, ½ lb Snow Crab, ½ lb Shrimp, ½ lb Sausage, ½ lb Clam
Crawfish and Head on Shrimp Boil. Image obtained from the Mr. and Mrs. Crab Website.
Or if you want to make your own combo, you can choose from the variety of different protein options that they offer including the snow crab, blue crab, shrimp, sausage, crawfish, calamari, clams, mussels, manila clams, or even lobster tails. You will choose 1/2 or 1 lb of each, and then they will throw it all in one large bag with potato and corn on the cob, and of course their famous seasoning blend. You can shake it up, then it's time to make a mess and dig in with your hands. Of course, they do offer gloves, bibs, and plenty of wet naps for when you are finished!!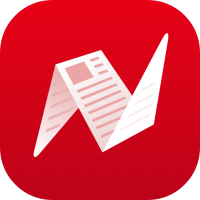 While seafood boils do sometimes become pricey due to the market value of seafood in the area, Mr. and Mrs. Crab offers a variety of fantastic deals during the week such as lunch combo deals and happy hour items. Mr. and Mrs. Crab also has a ton of other menu options such as their fried food platters, crab cakes, New England Clam chowder as well as classic Louisiana-style sides. Obviously well known for their crab, this restaurant chain has incredible crab cakes that are stuffed full of real crab meat. You can always tell when a restaurant wants you to enjoy your crab cake depending on what the filling to crab ratio is, and this one was almost all crab and no binding! I love their crab cakes with the creamy white sauce that has a hint of garlic in it, as well as their cajun seasoned fries and tilapia which was cooked to perfection.
Mr. and Mrs. Crab has over 30 locations all over Florida now which truly speaks to how delicious and fresh the food is. They have huge lines waiting to dine in on the weekends but tons of people will order to go as well. Seafood boils are delicious because the most important part is that seasoning blend so once you find a restaurant that has nailed it, you will never be able to stop going back.
2. Crafty Crab
Similarly, Crafty Crab is absolutely killing it in the New Orleans style seafood boil as they have just opened up 2 more locations in addition to their growing 45+ restaurants. They have now expanded outside of the Florida borders in Maryland, Georgia, South Carolina, Ohio, Pennsylvania, and even Texas!
Crafty Crab is striving to bring the true southern dining experience to you whenever you come in. This is by far the friendliest of the seafood boil restaurants that I have been to. The staff is so sweet and truly wants you to enjoy your meal. They are also Southern Sized in their portions because the plates are huge and you will get a ton of food. But ordering too much is never a problem because seafood boils are soo good the next day for lunch as well. Especially when the corn and potatoes have soaked up that extra marinade. Honestly, maybe it would be a good idea to just make some potatoes so you don't let any of that delicious sauce go to waste.
Once you decide what kind of seafood you want in your boil, you get to choose your seasoning from the crafty cajun, buttery garlic, lemon pepper, or THE BOOM (where you will mix them all). If you were me, I would go for the Boom, because who can go wrong with buttery, zingy, cajun seasoning??
Snow Crab, Lobster, Potatoes, and Corn Seafood Boil. Image obtained from Crafty Crab Website Gallery.
Once you choose your seasoning, you can order your marinade in varying levels of heat for your seafood boil depending on how brave you are feeling.
MILD: "Original"
MEDIUM: "I like spicy"
FIRE: "My mouth on fire"
DRY: Seasoning on the side
I have always gone for the mild which is delicious but for those who are willing to sacrifice their taste buds a little bit, go for the Fire and let me know how it is!
Also classically NOLA style, Crafty Crab offers Raw or Steamed oysters sold by the 1/2 or full dozen. If you get them steamed, they will be topped with special seasoning too! Crafty Crab also has a ton of different fried food platters similar to Mr. and Mrs. Crab such as fried tilapia, fried shrimp, or for those who prefer turf, they have some amazing cajun chicken tenders!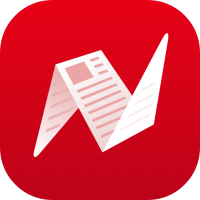 3. Shell Shack
The idea of Shell Shack was developed when the two co-owners who have known each other for over 27 years decided that they wanted to start a restaurant and bring the seafood boil throughout Texas. Their restaurant started in 2013 in Dallas, TX and after opening 8 successful restaurants in Texas, they are officially in Florida. Their new Clearwater location is located on 27001 US Highway 19N on the outer edge of the Westfield Mall. The kitchen remains open till 1 am every single day of the week. The restaurant is quite spacious with 4500 sq. ft. of the airy dining area, a huge fully stocked bar, and decorated with beautiful chalkboards displaying new potential menu items, specials, and drinks.
Before you even get into their seafood boil, I would highly advise you to start with a bowl of their gumbo. Their famous Gumbo is very lightly seasoned with Okra, veggies, Chicken, and Sausage and served with a small scoop of rice. There are very few places down here that can make Gumbo as authentic and delicious as this one. If you are a fan of spice, they serve the gumbo with some Louisiana Hot Sauce that you can dabble or dump in, depending on your preference. Shell Shack also offers these Crab Tater Tots that are crispy fried potatoes and crab mixture and then served with a housemade Tartar sauce which is incredible!! I would take home an entire container of that sauce if I could. You could eat your whole meal with it, dip your fries in it, your clam sticks, or their amazing fried shrimp.
To order the seafood boil, you first will pick out your seafood, then your flavor (naked, cajun, garlic, lemon pepper, kitchen sink) as well as your heat level (mild, medium, hot, diablo) so you can personalize it completely to your liking! Lastly, pick your extras such as sausage, potatoes, or corn. The potatoes were absolutely cooked to perfection and the marinade takes it to a whole new level. They also give you the cutest bibs with fun phrases on them to prevent you from ruining that white shirt you decided to wear on date night.
To end it all, we cannot have a meal without dessert and I would honestly come to Shell Shack just to fill my sweet tooth. Two desserts especially stuck out and these were the carrot cake and the fried apple pies. The carrot cake is homebaked by a woman who has earned her living baking the best carrot cake I have ever had. Then to finish it off, it is served with the creamiest, sweet and heavenly butterscotch gelato. The fried apple pies were also a game-changer. These apple pies are exactly like the old Mcdonald's apple pies for those who remember that flaky, buttery crust stuffed with warm, cinnamon apple filling. Both desserts are pure perfection.
So next time your family comes into town looking for a seafood spot, or you want to get a feel for how comfortable the girl you are dating is, or maybe you just want to take home a giant bowl of cajun seafood, check out one of these incredible restaurants. You will not be disappointed by any of them! If you are looking for more restaurant recommendations in the Tampa Bay area, please give me a follow and check out my other articles!! The Tampa Bay food scene is growing every day and is quickly becoming a foodie destination!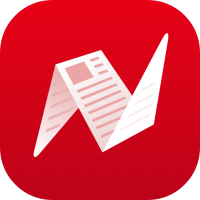 With love and good food,
Collegeandchocolate