H2 Kitchen and Pizzeria
This new and hot pizzeria is owned and operated by Harvest Bowl on North Florida Avenue. Harvest Bowl is known for its fast, casual bowl options that are comprised of healthy, fresh, wholesome ingredients including sweet potato, wild rice, quinoa, kale, and kalamata. For something a little more hearty, they have decided to open up a sister restaurant right next door called H2 Kitchen which serves pizzas, pasta, wings, and hot subs. The owners of the new restaurant group are still dedicated to bringing the freshest ingredients and everything is made to order.
When talking to the chef, he told me that he grew up in Philadelphia so I already knew that he was dedicated to bringing a true and delicious sandwich to the table. He was proud to tell me that he specifically orders his bread and meat directly from Philly that pilots true authenticity. While they do use provolone instead of cheese whiz
While they have only been open for a couple of months, H2 Kitchen and Pizzeria offers a huge menu. There is something for everyone in the family. One of the interesting items on the menu that I definitely plan on trying next time is their Build Your Own Chicago Style Pizza, There are very few Chicago Style Pizzerias in the area so I am intrigued to see if they live up to their authenticity in the same way that their Philly Cheesesteak does. They offer a ton of classic and unique thin-crust pizzas as well. Sticking to the true nature of their sister restaurant, you can order a gluten-free crust or cauliflower crust for healthier or dietary alternatives. I have tried their greek pizza and absolutely loved it. The crust is painted with their secret "sauce" made with herbs, garlic, and lots of butter.
Some of their incredible menu items include:
Meat Eater Calzone
Meatball, Chicken or Eggplant Parmigiana Hot Subs
Build Your Own Chicago Style Pizza with 5 toppings
Buffalo Chicken Pizza: Chicken, buffalo sauce, blue cheese, and mozzarella
Greek Pizza: mozzarella and feta cheese, kalamata olives, red onion, and fresh spinach.
Supreme Pizza: Pepperoni, Italian Sausage, Green peppers, onions, mushrooms, and mozzarella
Philly cheesesteak pizza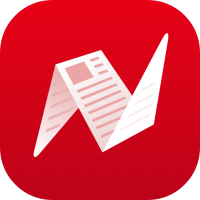 Gangchu
Gangchu Korean Restaurant is another brand new Tampa restaurant that has just opened in the past month off of N. Nebraska so they are right down the road from H2 Pizzeria. They are most known for their Korean Fried Chicken which is double-fried chicken coated in different sauces:
Gochujang Buffalo
Korean BBQ
Sweet Chili Garlic
Sweet Tamari
Yuzu Pepper
Korean Dry Rub
I would highly recommend ordering these wings in several of their sauces because you will love them all. The Korean BBQ has the perfect sweetness to it and the Gochujang Buffalo is the best for spicy lovers. You can order the chicken in boneless or traditional style
However, they also have an amazing secret Bulgogi beef marinade that makes for one of the best Philly Cheesesteaks. The beef is thinly sliced and cooked on a flat top. Its bulgogi marinade gives it a salty and sweet flavor from the soy sauce, brown sugar, and toasted sesame oil combination. While this is definitely not a typical, authentic Philly, Gangchu tops their Philly Cheesesteak sandwich in a cheese sauce to remind you of that classic Cheese Whiz. This Philly is served with a side of their hand-cut and seasoned fries. You could also order their bulgogi beef in a wrap that is stuffed with fried kimchi rice, bulgogi beef, and the cheese sauce wrapped in a tortilla. This Korean Fried Kimchi rice is absolutely incredible. When I went with my friend, he specifically told me before that "he was not a fan of kimchi" but this fried rice changed his mind in an instant. If you are a meat lover, you can order a giant plate of just the bulgogi beef served with white rice. I could definitely eat an entire plate of this beef.
While the other two restaurants are counter order, Gangchu offers a dine-in service that is perfect to bring someone on a date, bring a group of friends or simply sit at the bar for some drinks. They have a beautiful interior to the restaurant which is modern and edgy but make sure to make a reservation. They have indoor and outdoor seating and are doing a great job at sticking to safe dining options by maintaining a 50% capacity. Out on their patio, there were people who were riding their bikes over or even bringing their dogs!
Philly Phlava
Philly Phlava is one of the most well-known Philly Cheesesteak restaurants in Tampa. While the other two restaurants that I have mentioned may be more well known another dish, this restaurant focuses on their cheesesteaks and for good reason. They have a brick-and-mortar restaurant on N. Dale Mabry as well as a food truck which you will find all over Tampa so keep an eye out on their website and social media to track where you can find a Philly near you!!
They have everything from breakfast sandwiches and burritos to hot and cold hoagies, plates, and even burgers and dogs. This is the most family-friendly Philly cheesesteak restaurant for sure as well as the most authentic.
Their featured cheesesteak is made with 1/2 pound of grilled and chopped rib eye with your choice of white American, provolone, whiz, or mozzarella cheese. You could also get this topped with 3 grilled veggies of your choice including onion mushroom, green peppers, lettuce, tomato, olives, and pickles. If you are feeling spicy, you could get their hot cherry peppers, sweet peppers, banana peppers, or jalapenos on top. One of the things that I love about Philly Phlava is that because of their dedication to bringing the best Philly to Tampa, they offer all of the different variations. Instead of steak, you can order it with ham steak, turkey steak, or chicken!! Or if you are looking to try something a little bit more fun, they even have a pizza cheesesteak which is one of my favorites.
Hoagies and Clubs
Italian: ham, capicola, genoa salami, pepper ham, provolone cheese, romaine, tomato, onion, and peppers
roast beef: Dietz and Watson roast beef, provolone cheese, remain, tomato and onion
meatball or eggplant parm: beef meatballs (or fried eggplant) topped with marinara, mozzarella, provolone, and parmesan cheeses
buffalo chicken finger hoagie
breakfast club: two fried eggs with applewood smoked bacon, lettuce, tomato, and mayo
bay ranch chicken club: 1/3 lb grilled chicken breast seasoned with old bay and crispy applewood smoked bacon, lettuce, and tomato
The hammer: grilled steak and genoa salami topped with melted white American cheese and 1000 island dressing
Grilled Chicken, Burgers, and Dogs
Buffalo Chicken: grilled chicken cooked with buffalo sauce, lettuce, tomatoes, and provolone
BBQ chicken or Terriyaki CHicken
Hamburger: 1/3 certified Angus Beef Homemade burger with your choice of cheese
Chili Cheeseburger: 1/3 certified Angus Beef homemade burger with your choice of cheese, chili con carne
Hot Dog, Cheese Dog, Bay Dog or Chili Cheese Dog
No matter what entree you order, I would definitely recommend ordering some of their loaded fries on the side. You can order them topped with cheese whiz, bacon, ranch, chili, or even loaded salchi paps with fried hot dogs. They also have Philly cheese fries topped with steak and cheese whiz.
They also have pepper jack mac n cheese bites, jalapeno poppers, onion rings, mozzarella sticks, fried ravioli, and buffalo cauliflower. If this menu is not big enough for everyone, then I am not sure what is. They also have the most well-priced cheesesteaks in Tampa, The traditional sandwich is $8.95 and includes the grilled veggies.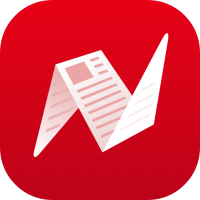 So next time you are in the mood for a Philly Cheesesteak, bring your friends and family out and try one of these restaurants. If you are looking for a place with a huge menu and the most authentic cheesesteaks, I would hit up Philly Phlava. For something a little more unique and the perfect date spot, check out Gangchu! For the best service, sweetest chef, and what I personally believe to be the best cheesesteak, check out H2 Kitchen and Pizzeria. But you cannot make a wrong choice with any of these restaurants!! If you have tried other Philly Cheesesteaks in Tampa, let me know in the comments of this article and I will be sure to head over!! If you are looking for more restaurant recommendations and small businesses to support, please follow me and check out my other articles.
With Love and Good Food,
CollegeandChocolate